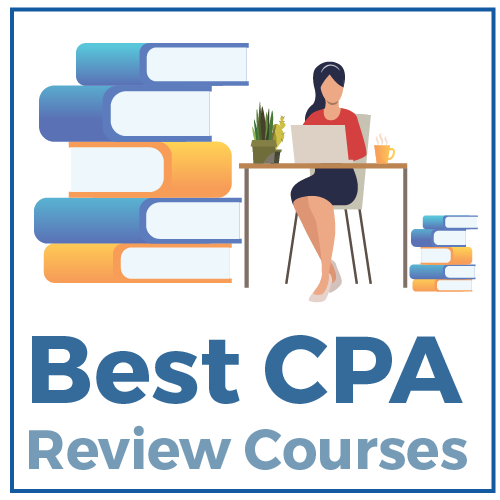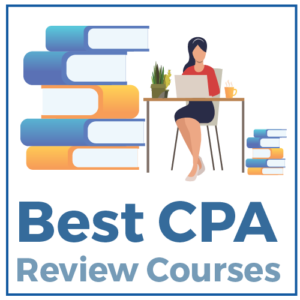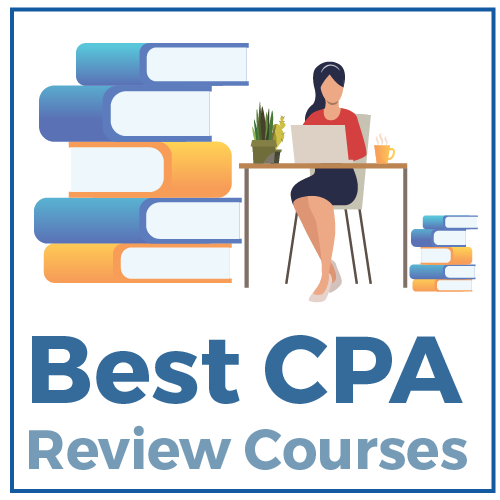 The best CPA exam review courses are essential to your success and could be the difference between passing and failing your exams. Furthermore, there's no one-size-fits-all course, so it's important that you choose the one that best fits your own learning style and preferences. Hence, these CPA study materials will be your best friend and constant companion for the next 6 to 18 months, so your choice had better be on point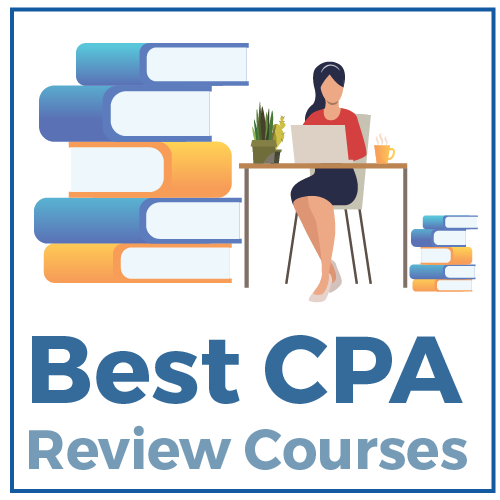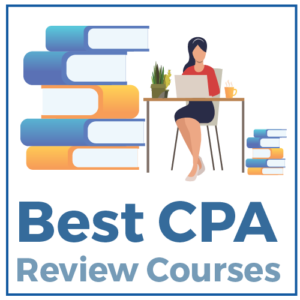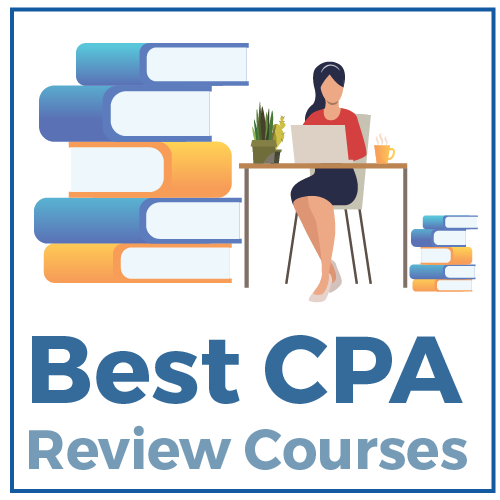 The best CPA exam review courses are essential to your success and could be the difference between passing and failing your exams. Furthermore, there's no one-size-fits-all course, so it's important that you choose the one that best fits your own learning style and preferences. Hence, these CPA study materials will be your best friend and constant companion for the next 6 to 18 months, so your choice had better be on point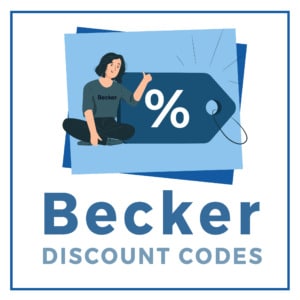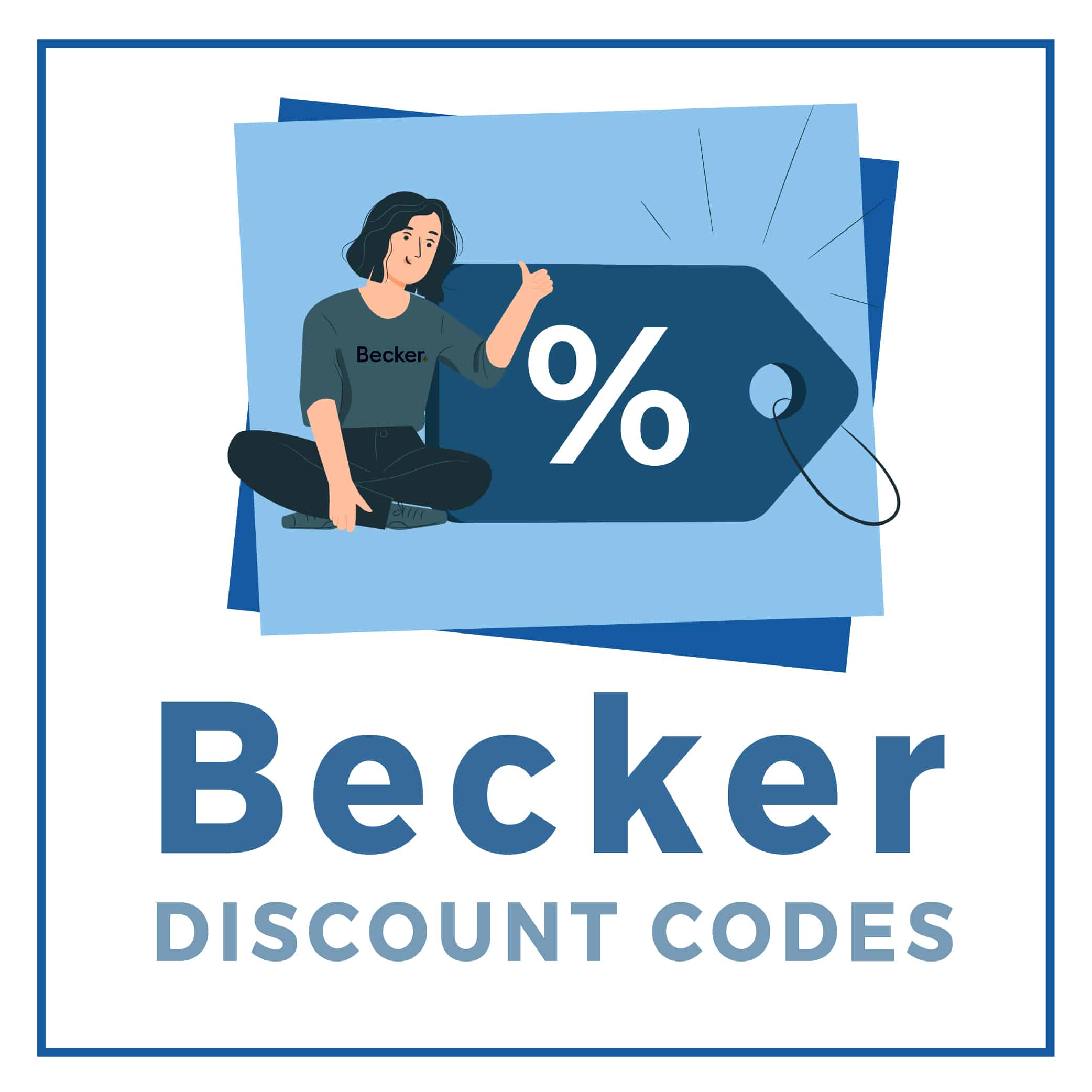 You've doubtless heard of Becker if you're interested in becoming a professional accountant. Their courses are very effective and are filled with great study materials. Using their services will practically guarantee success in your professional life.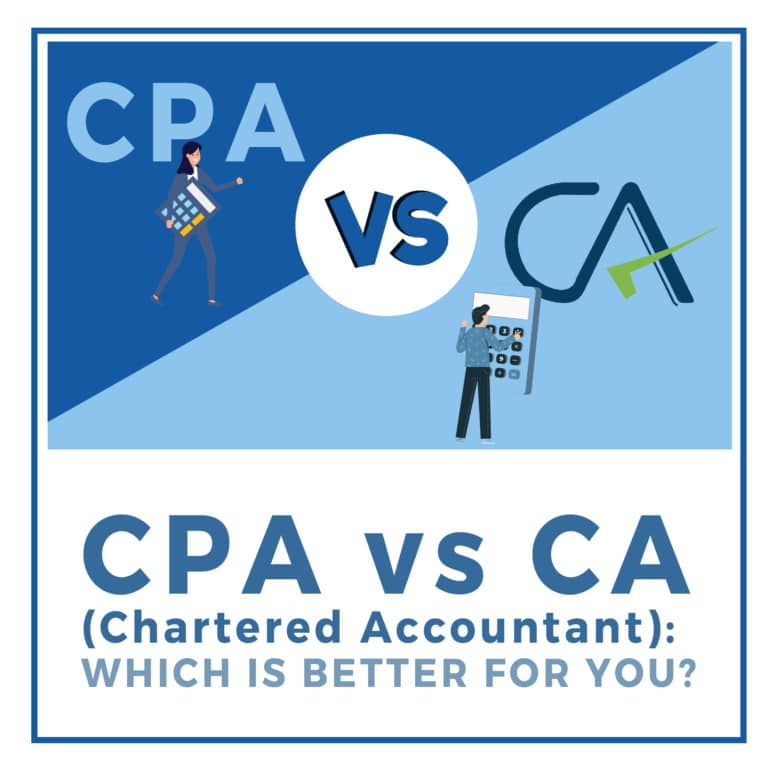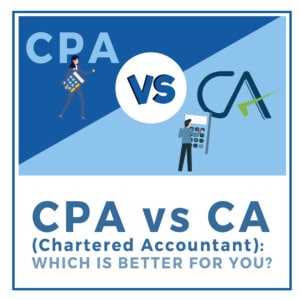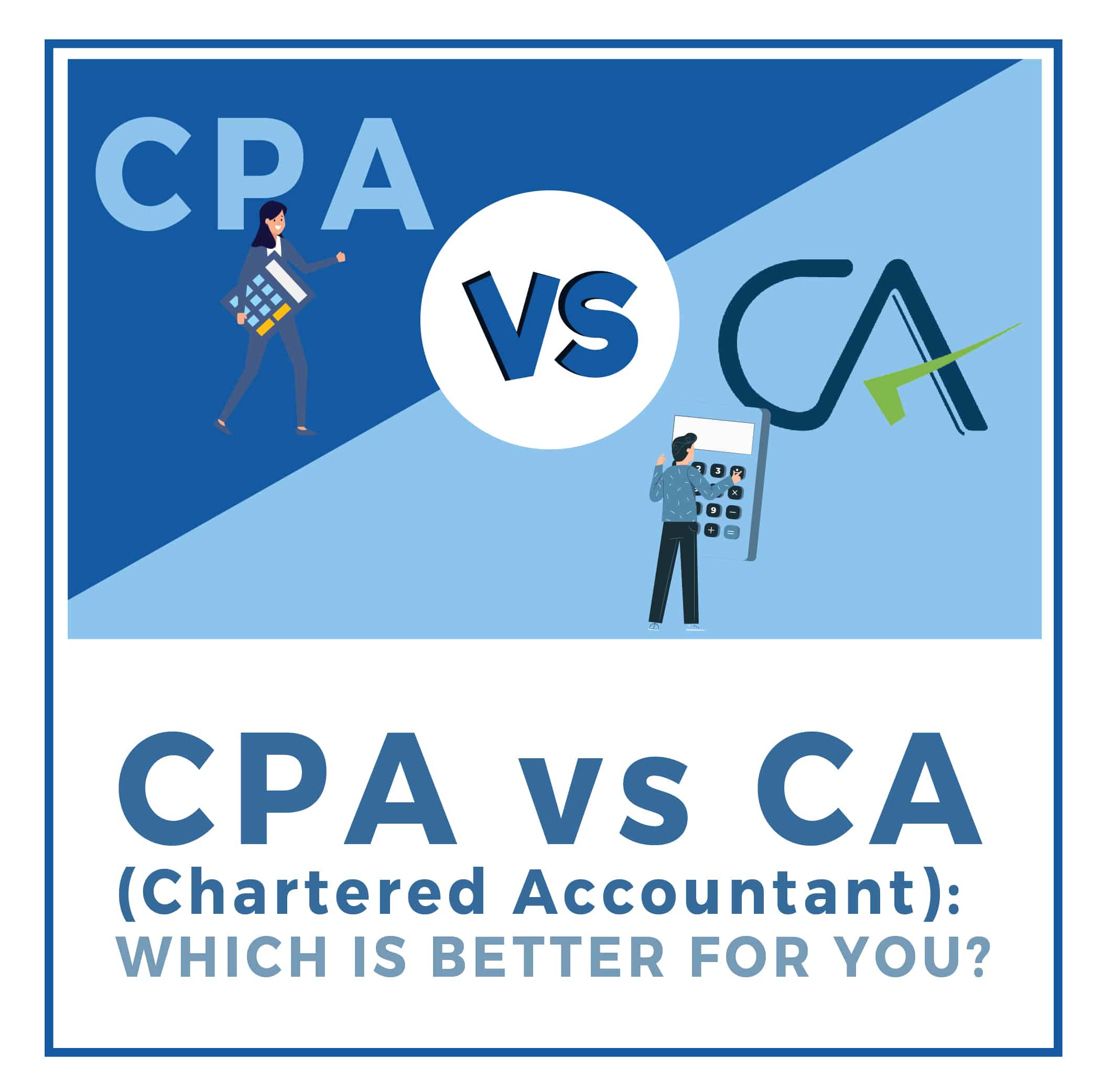 Which is better? Which designation will help your career? When deciding your choice of profession in accountancy, you may be in a dilemma to choose between CPA or CA.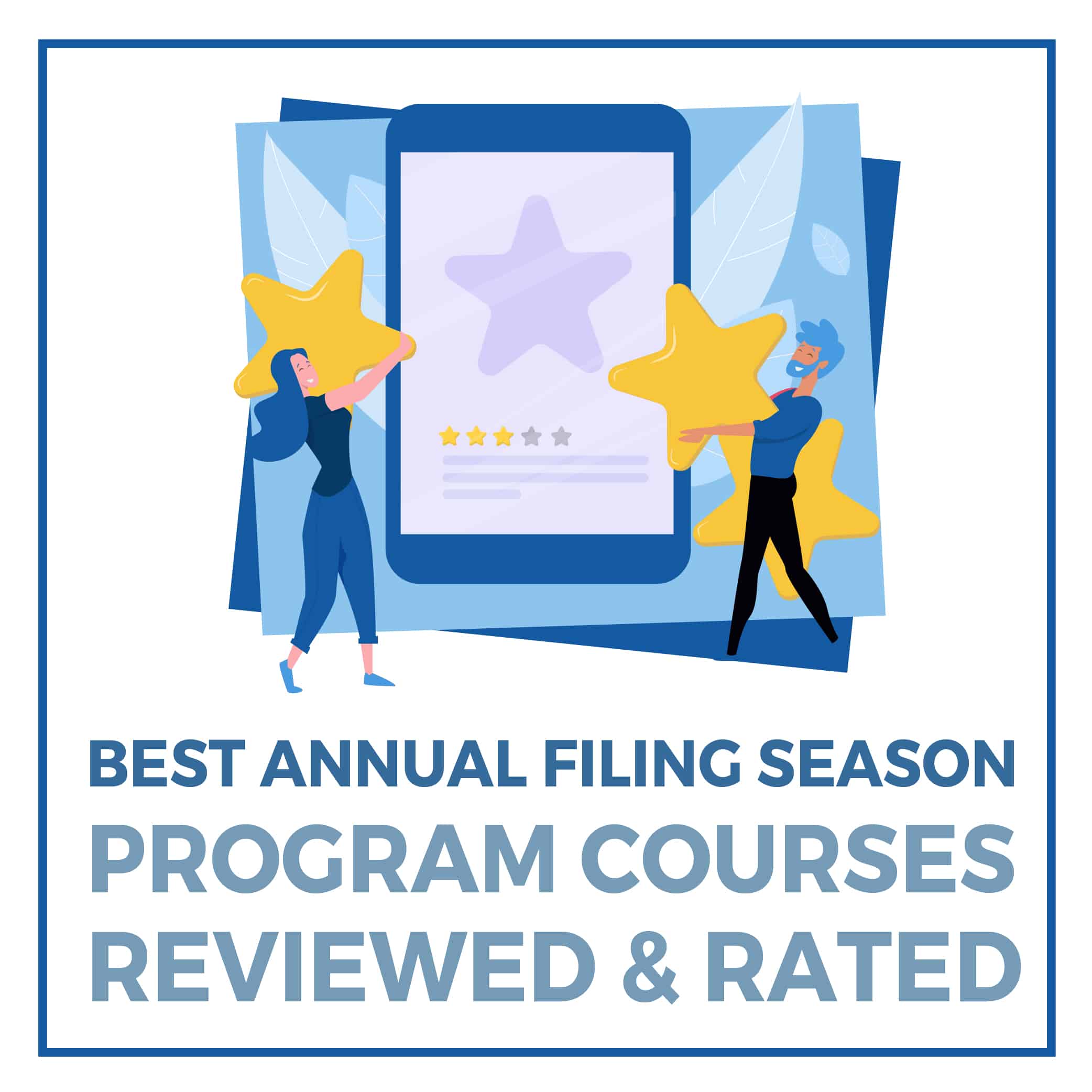 Check out the list of companies below that are officially partnered with the IRS in order to provide courses for the AFSP program. Each of these annual filing season program courses are extremely effective and ordered based on their high quality learning process.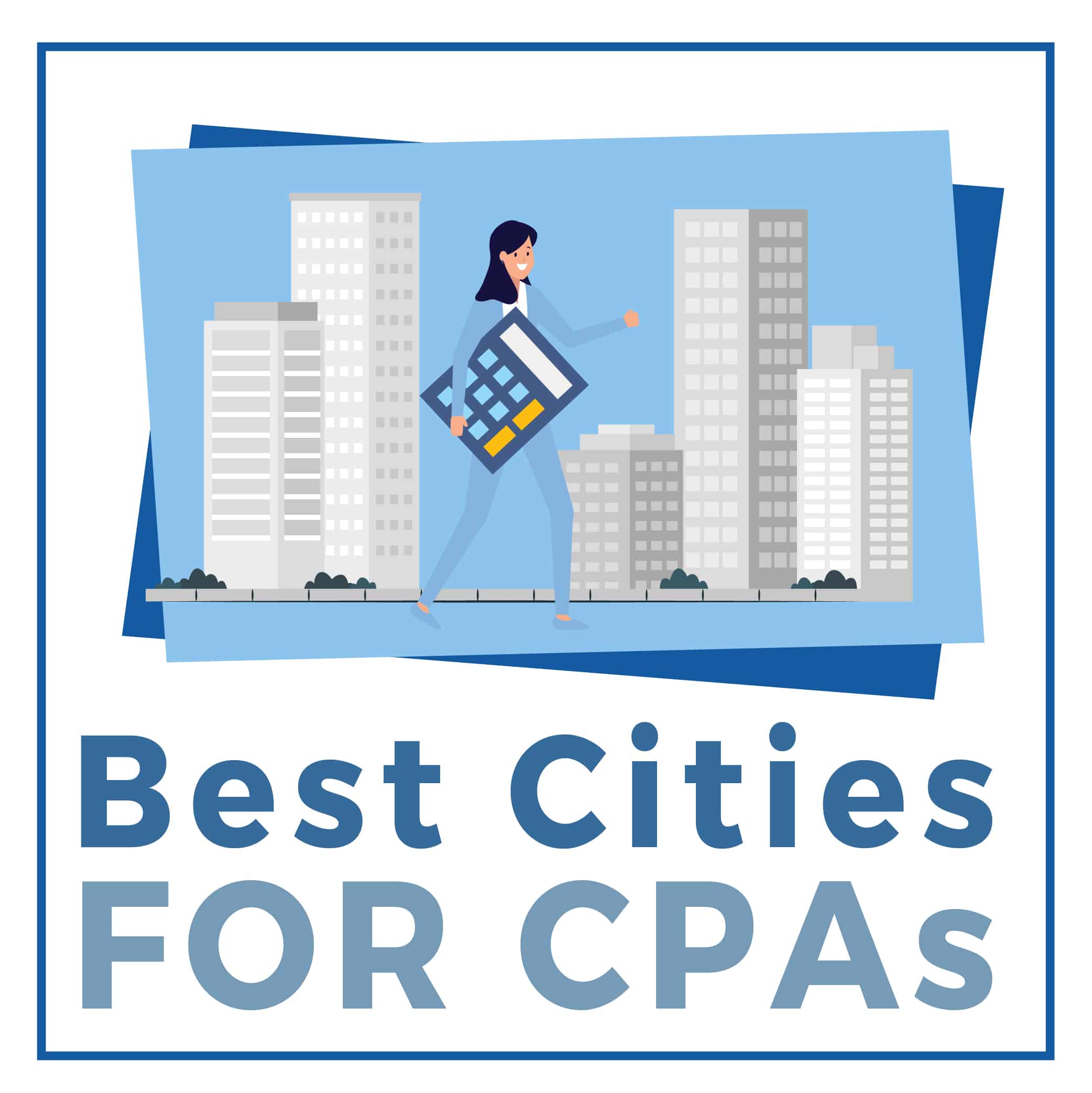 When evaluating the best cities for CPAs, total compensation is important. However, you should also consider a number of other factors. Company culture, job descriptions, commute times, and similar criteria should be assessed before you accept a position.
Failing a section of the CPA Exam sucks, but you can take comfort in the fact that this is a very challenging test and that many people do not pass the first time they take it. In fact, pass rates for the different sections of the exam have ranged from 47-57%. Follow the steps below to help you pass the test the next time you take it.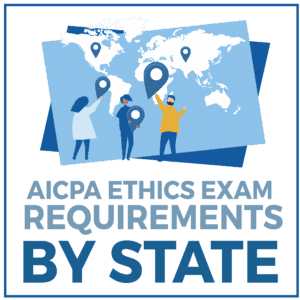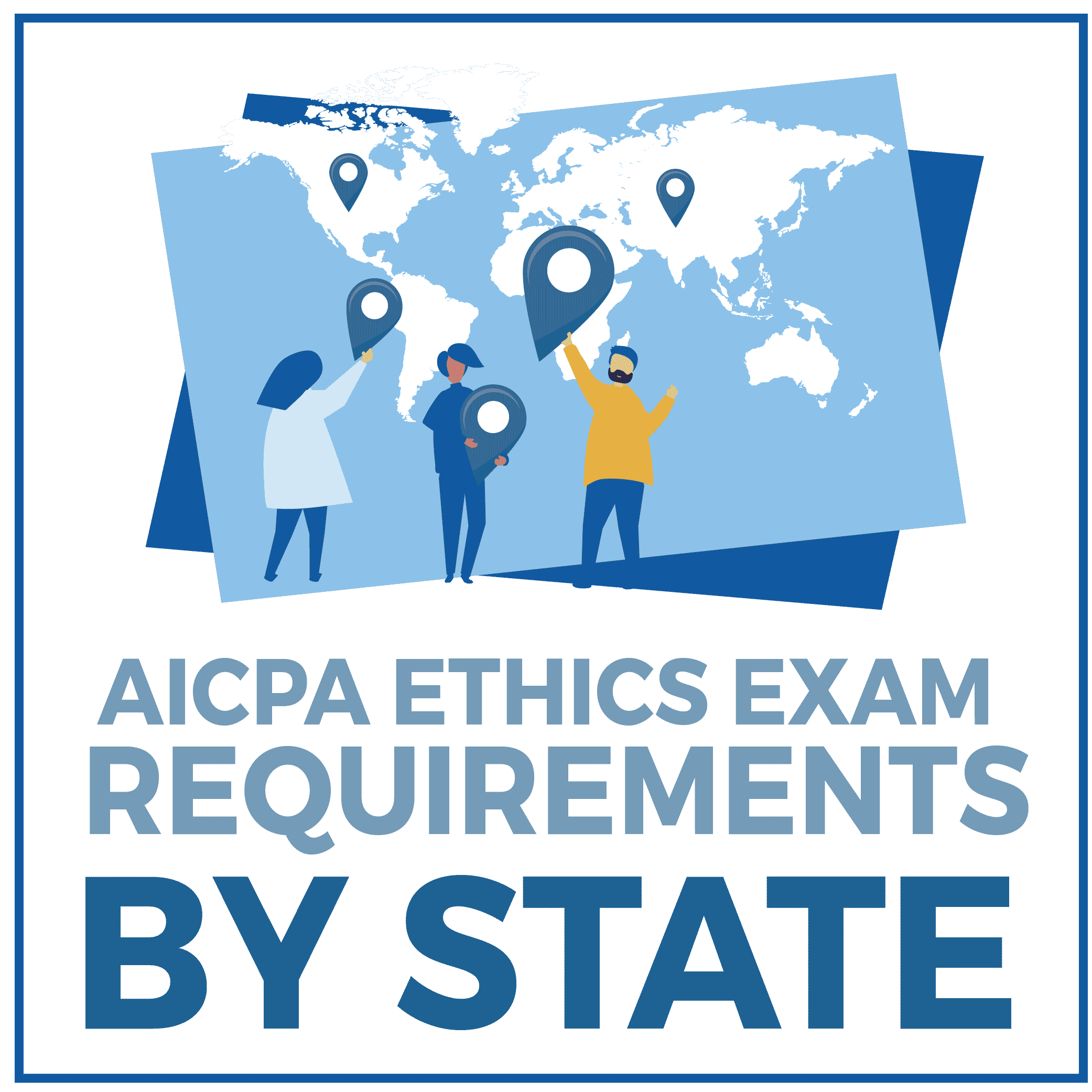 Passing the CPA exam is a big accomplishment. However, it's not the last step in getting your license as a Certified Public Accountant. Use the information contained here to understand the format of the ethics exam, the steps required to take your test, and how to study for and pass it!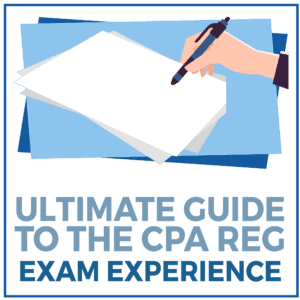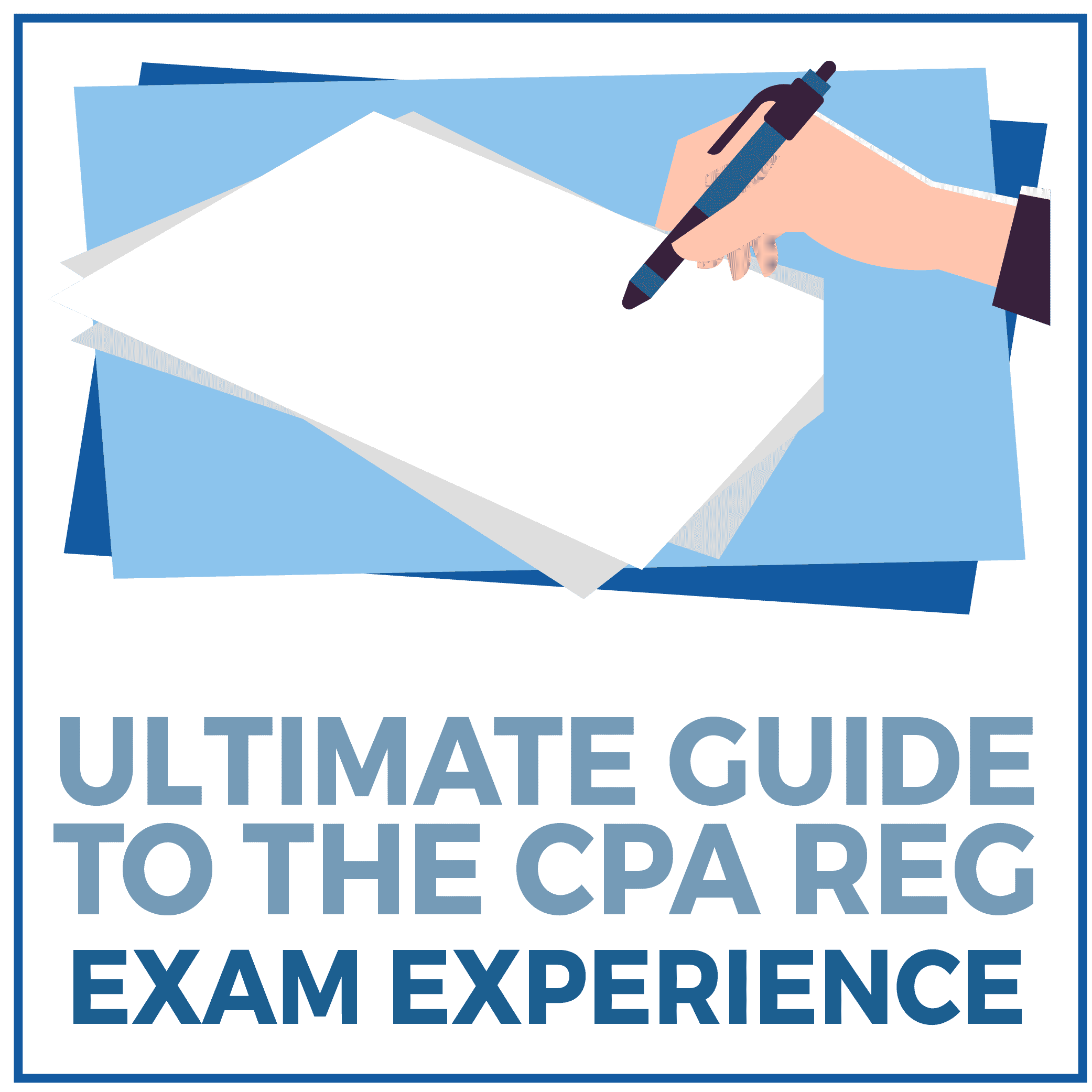 Completing your REG test in four hours can be challenging, because business law and income tax questions require you to read carefully. Consequently, you must know the material well so that you can answer quickly once you read the material.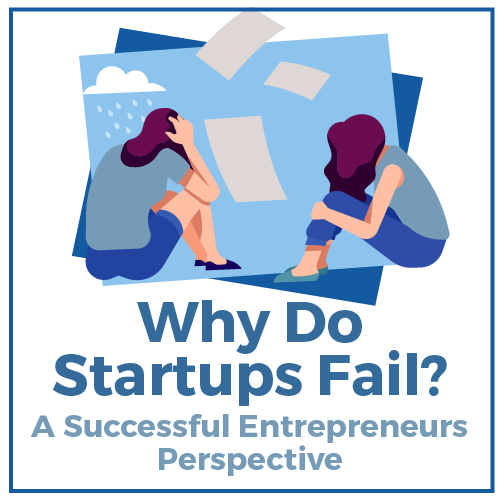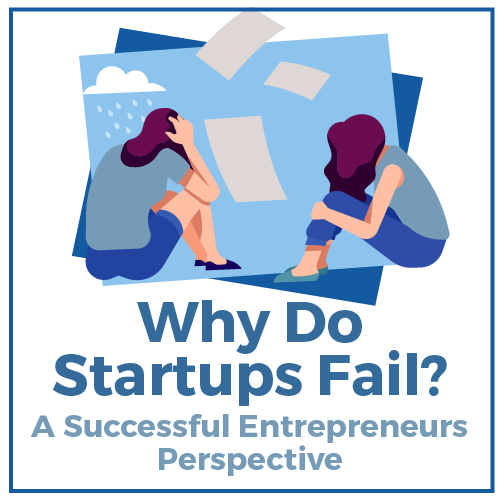 Whether you're trying to land a job, pass an exam, or start a business, you're always in danger of having all your hard work catastrophically blow up in your face. Speaking of business, this is especially true for the numerous and highly ambitious failed startups. Have you been reading the news lately?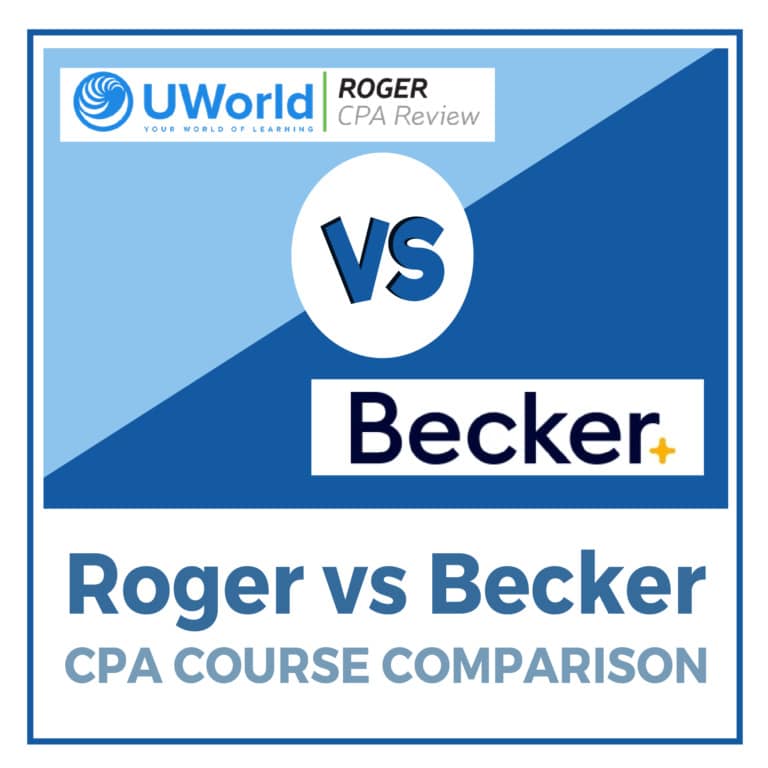 Many online CPA review courses claim to be the best around. However, there are a few that are decidedly better than the competition. Both Becker and Roger CPA Review have excellent courses, but which one is better?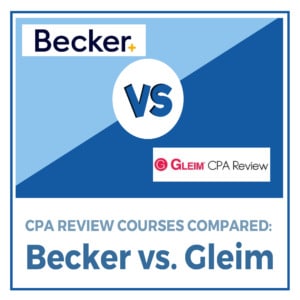 In order to trust yourself with the capability to pass the exam and start your career in public accounting, you'll need to find out which CPA exam prep courses are the most trustworthy. So trust us and we'll do the research for you by comparing two of the top companies!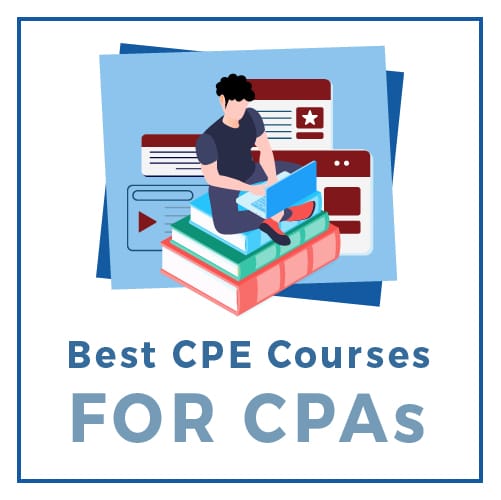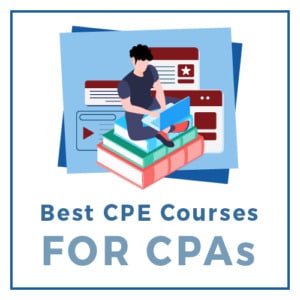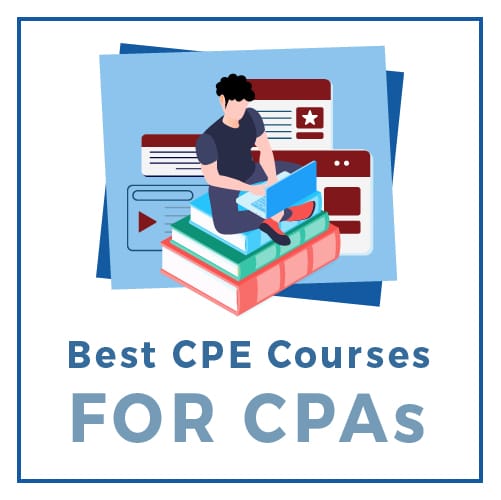 Despite there being so many online courses that offer CPE credits, only a few of them really stand above the rest. Read on to see how each of these self-study and live courses stack up against each other.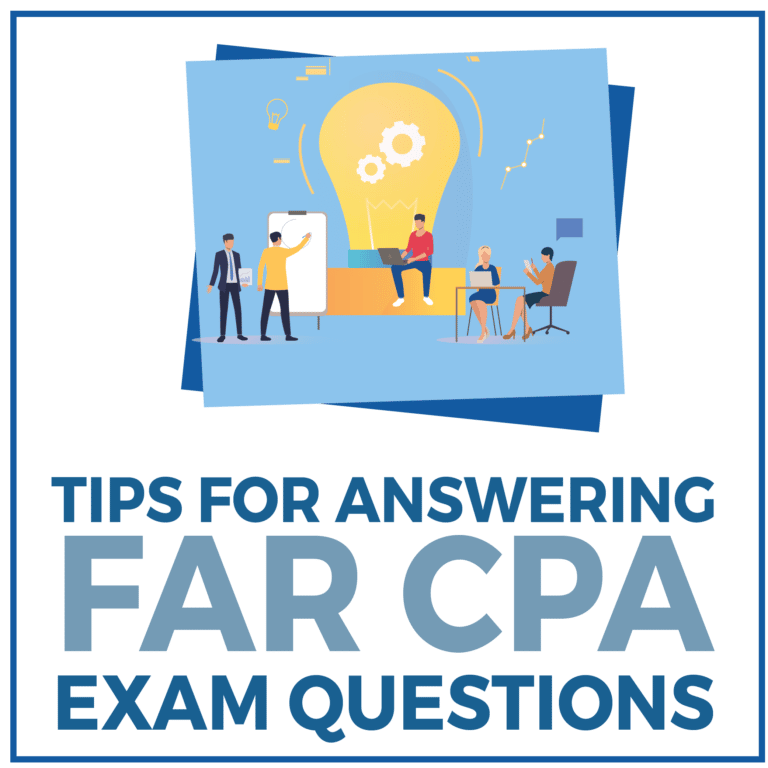 The FAR section of the CPA exam requires the most study time to pass. Additionally, how you spend that time is critically important. Use these tips to study for the FAR test with confidence, and to pass the CPA exam.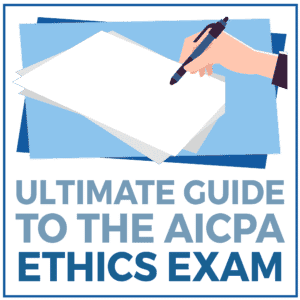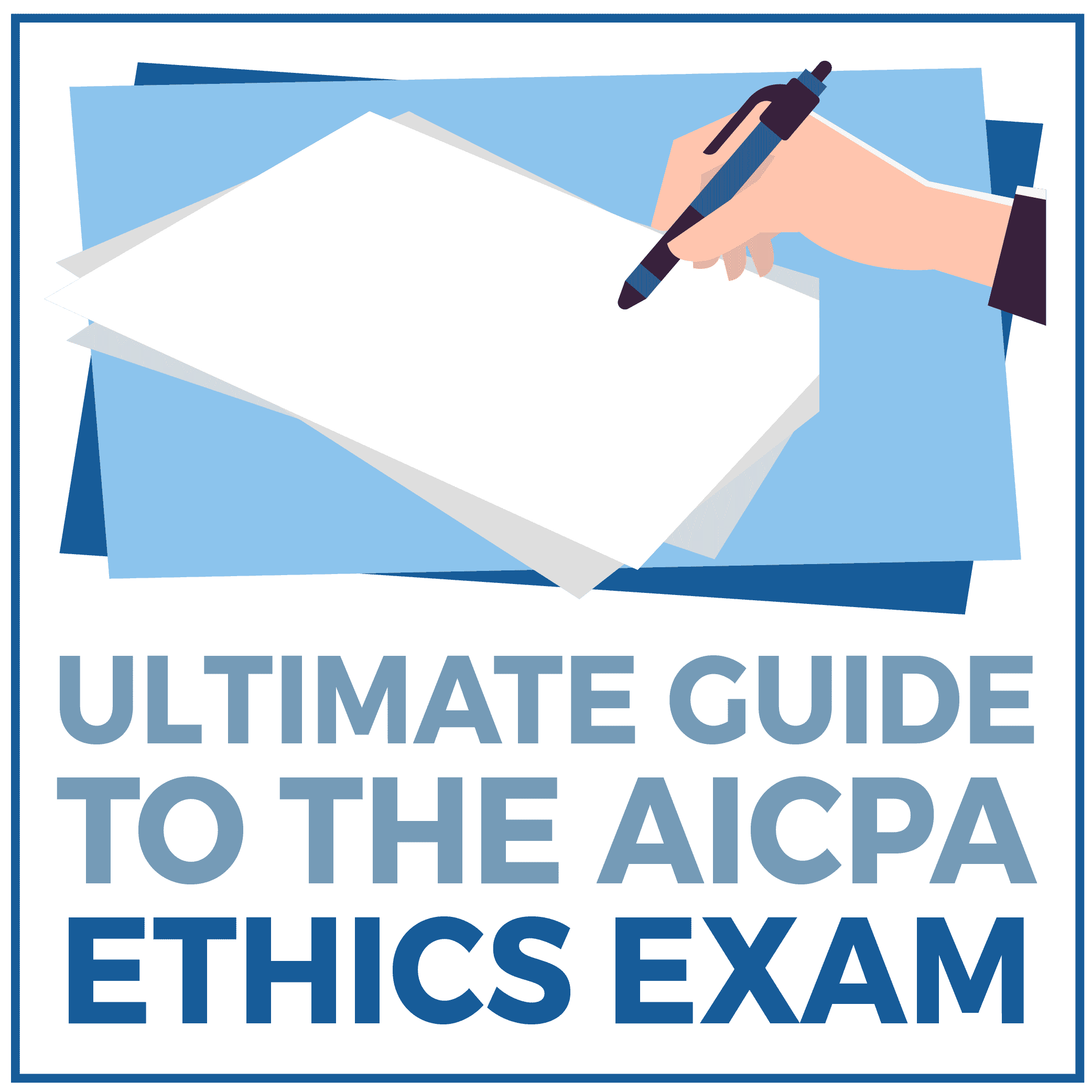 The ethics exam is a group of multiple-choice questions, and much of the content is taken from the AICPA Code of Professional Conduct. However, your exam will also include test topics that are unique to your state board of accountancy.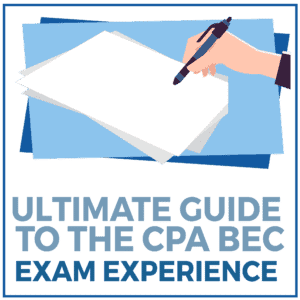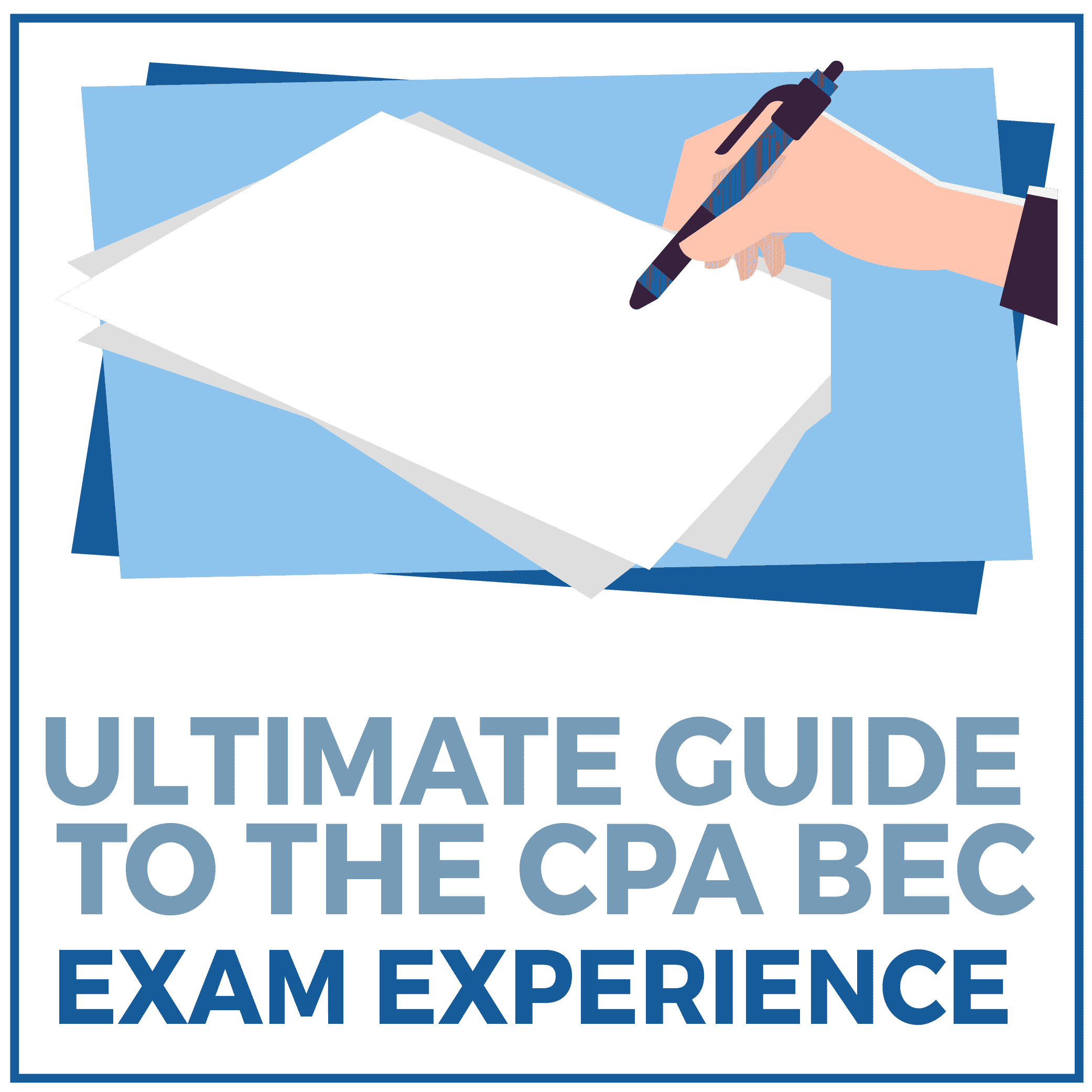 The BEC test includes questions on economic topics. Consequently, these concepts can be challenging if you haven't taken an economic course recently or have limited experience with financial statements. Read more about them here.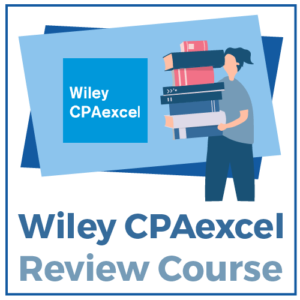 Course Rating: ★★★★★ Wiley CPAexcel is one of many high-end CPA review courses on the market. Their CPA study materials are geared toward students who need to cram short study sessions into an already packed schedule. However, there are some annoying issues that you should be aware of before enrolling. Read our full review below to find out the most important facts before choosing your CPA review course: Comparison of Wiley CPAexcel Course Offerings  Course Features Platinum CPA…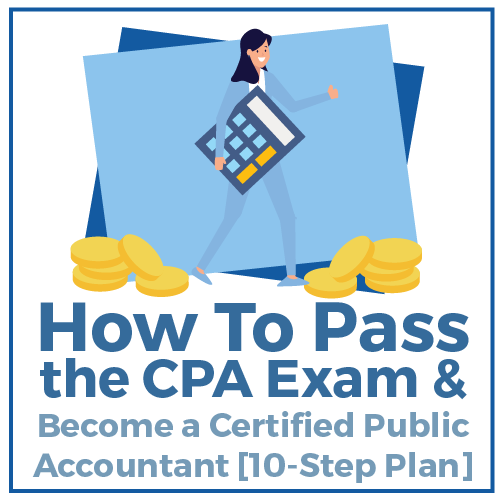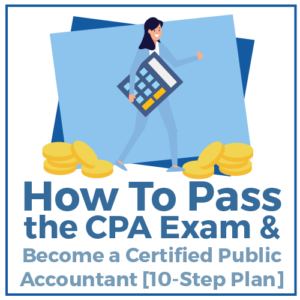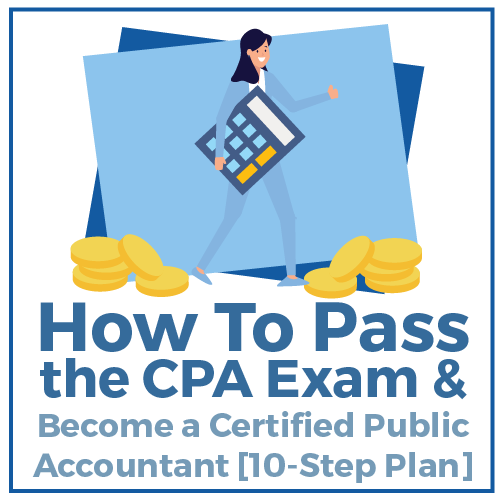 Whether you are brand new to the CPA exam process or currently studying for your upcoming test, this is the CPA exam guide for you! I am confident that you will appreciate the information in this guide and that it will help you in your mission to BEAT the CPA Exam.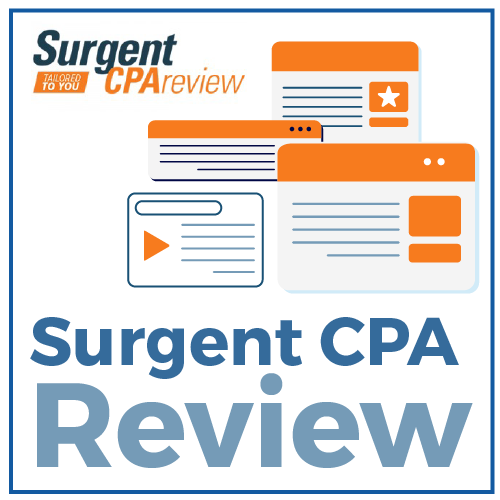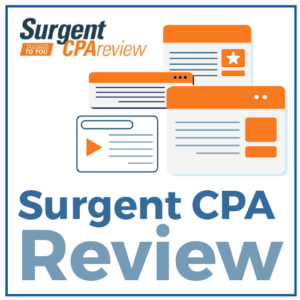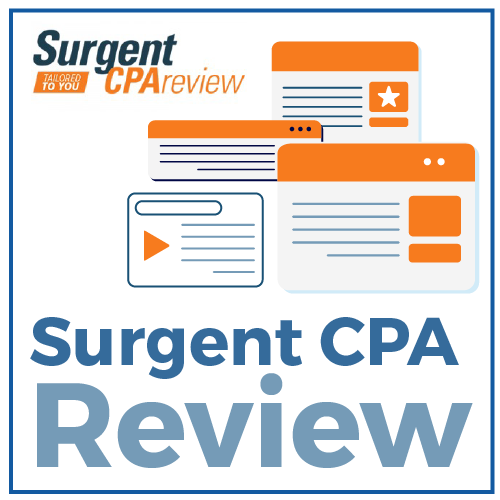 Surgent CPA Review promises to deliver excellent test results in less study time. This efficient program targets the most important topics on the CPA exam and uses adaptive learning technology to pinpoint students' weak areas so they can focus on their knowledge gaps.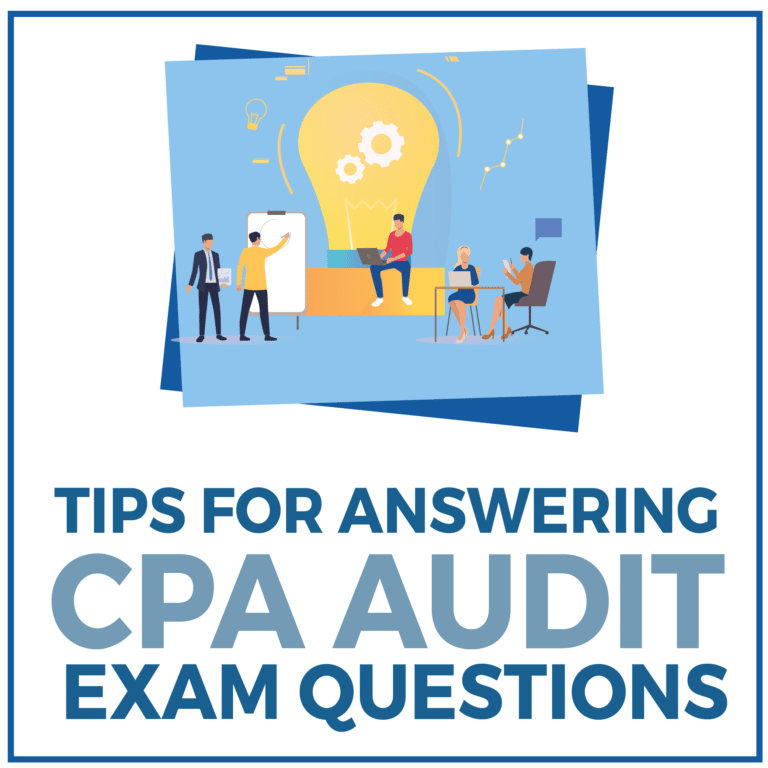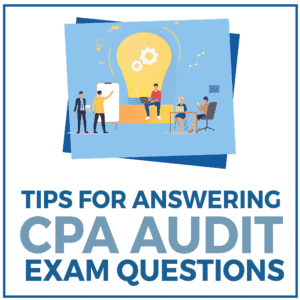 The Auditing and Attestation (AUD) test is one section of the CPA exam out of four. Typically, this test is often the most difficult for CPA candidates who have not worked in the financial accounting industry.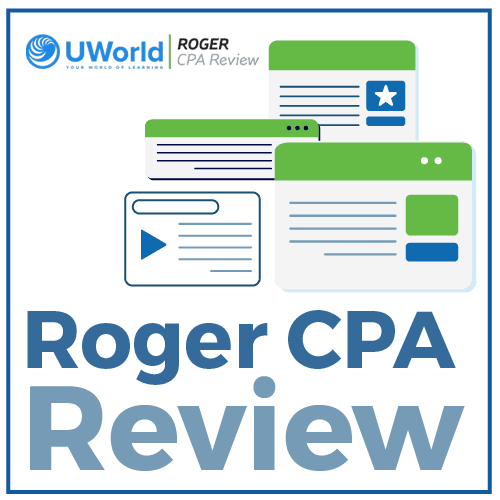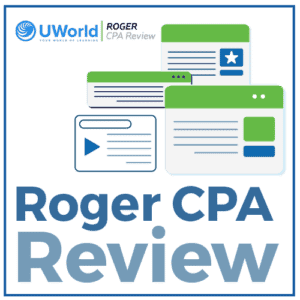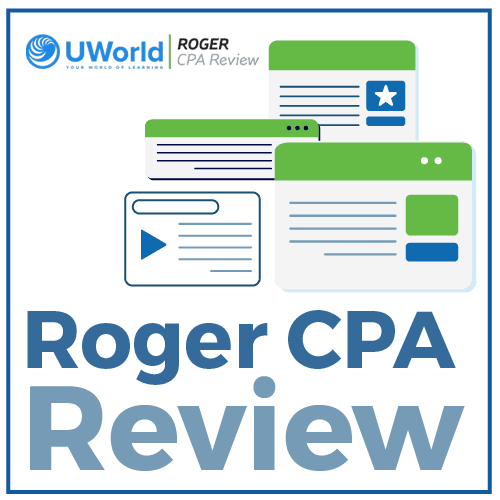 Roger CPA Review is probably the most engaging video course on the market. Features include high-energy lectures that keep you interested, diagnostics to track your progress, and mnemonics and memorization aids to help you retain the most essential information.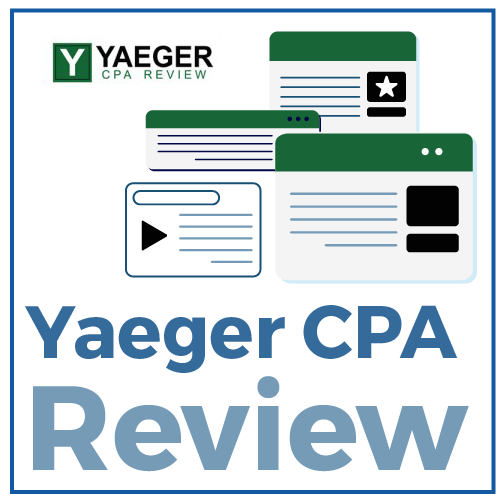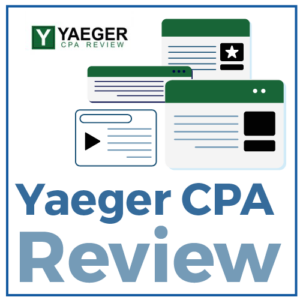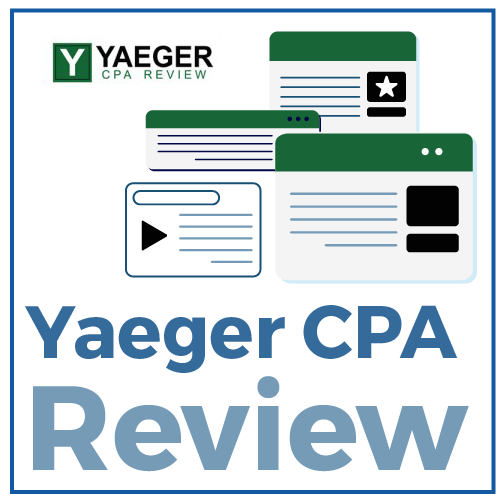 Yaeger CPA Review has completely redesigned its CPA review course to reflect the upcoming changes to the CPA exam and offers a highly customized learning experience to clients.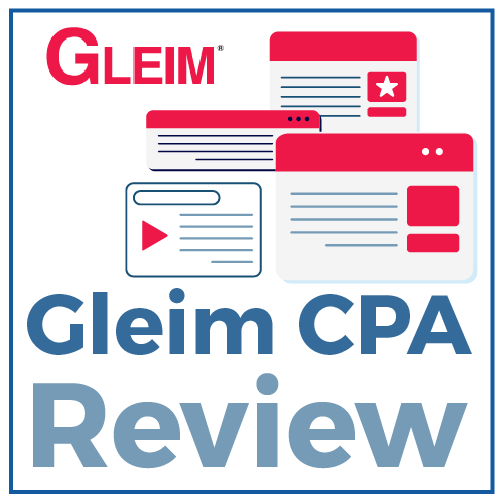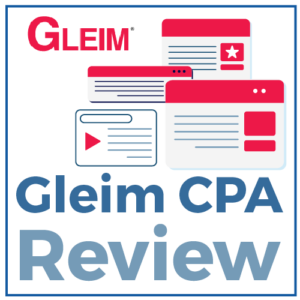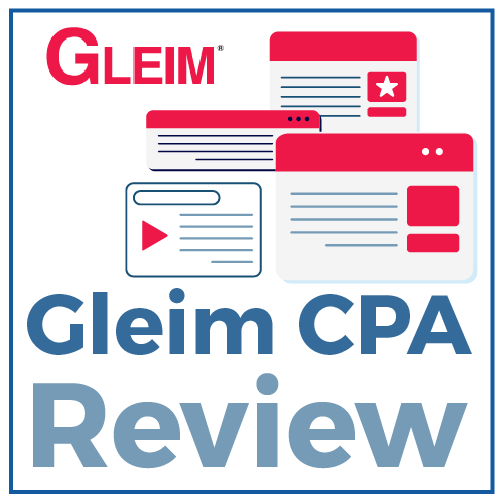 Gleim CPA Review is one of the most well-regarded prep courses on the market, and its competitive price makes it an attractive option for many students and young professionals. The completely online review system offers all the information you'll need to pass the CPA exam.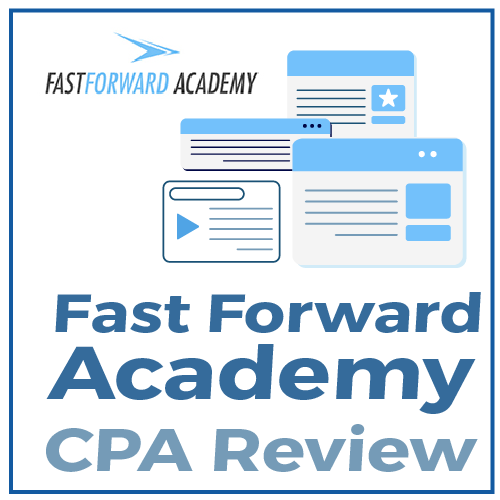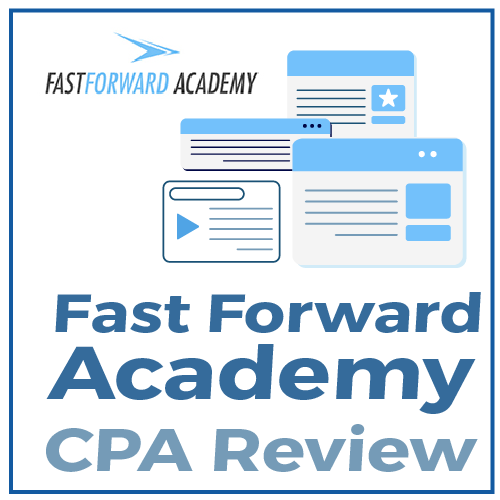 Fast Forward Academy CPA Review is an informative prep course. Additionally, it comes equipped with a variety of enticing features to ensure students succeed at learning the material as quickly as possible. They feature unlimited practice exams and an affordable price. Hence, this self-study course will be particularly attractive to self-motivated students looking for an inexpensive course.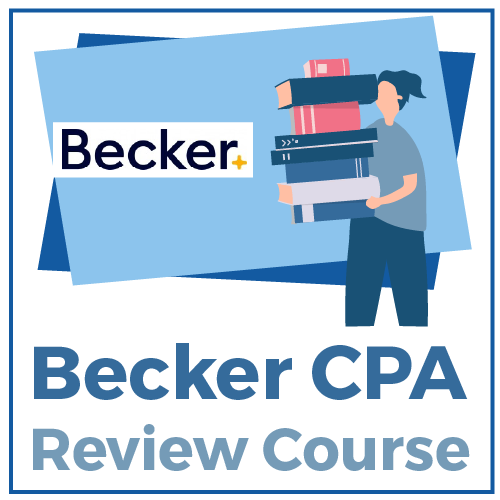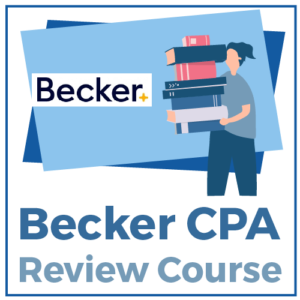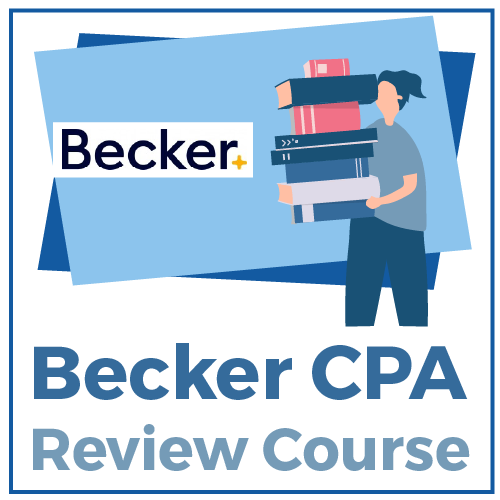 Becker CPA Review is the most popular CPA exam review course and just so happens to be the industry standard. Becker has helped more than 400,000 candidates prepare for the CPA exam over five decades and has consistently provided excellence with their curriculum, materials and instruction.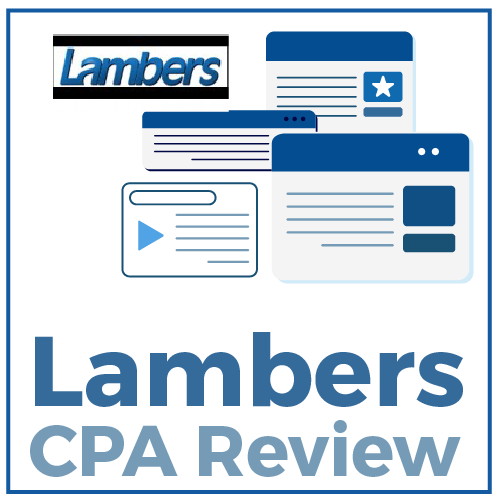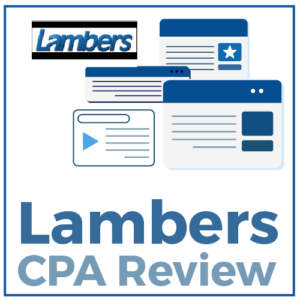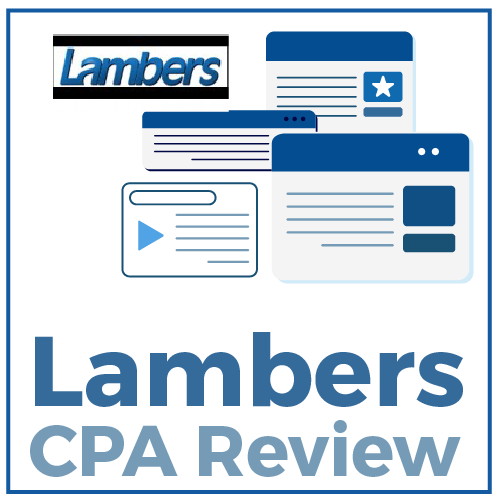 Lambers CPA Review has been helping students pass the CPA exams for over 45 years and they guarantee that you'll pass too! The review course has been tailored by actual Lambers instructors to only teach the information needed to pass the exams. It's a straightforward, no nonsense, traditional kind of course.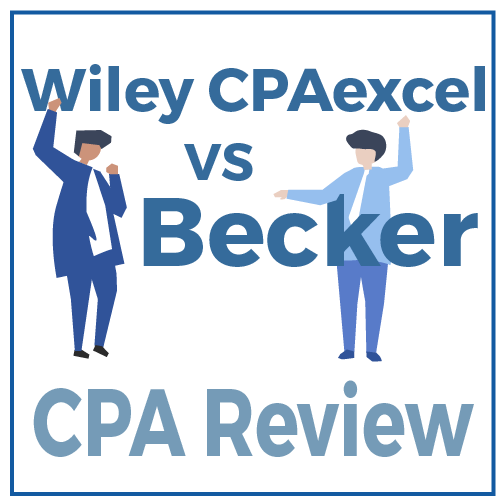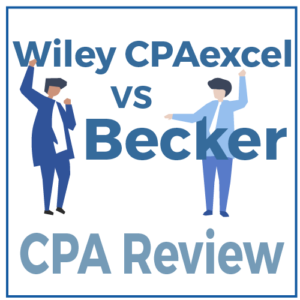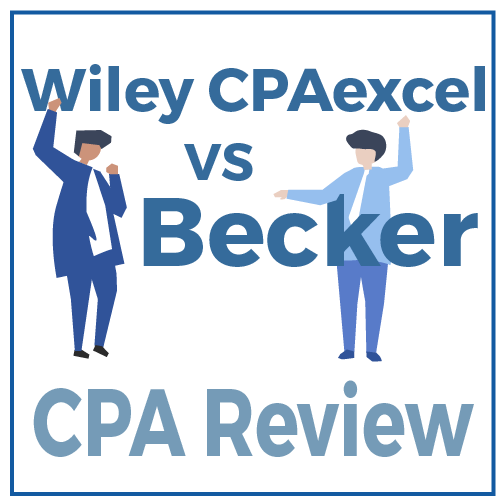 Wiley CPAexcel and Becker CPA Review are some of the most popular CPA review courses used by test takers. But you're probably wondering: what's the difference between the two? And which one is better for test prep? Let's compare and contrast Wiley CPAexcel and Becker CPA Review's textbooks, software, practice tests, and other important features. This way, you can pick the course that best fits your learning style! Wiley CPAexcel vs Becker Course Formats Becker…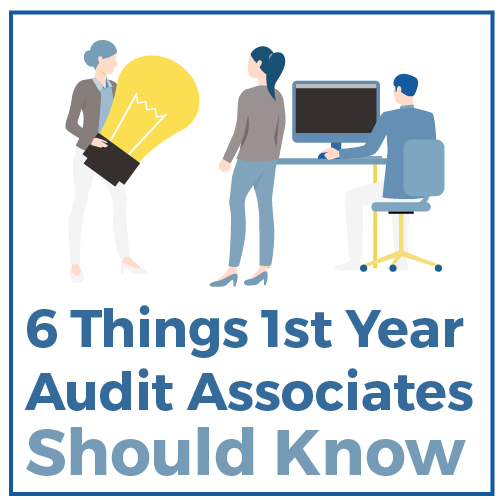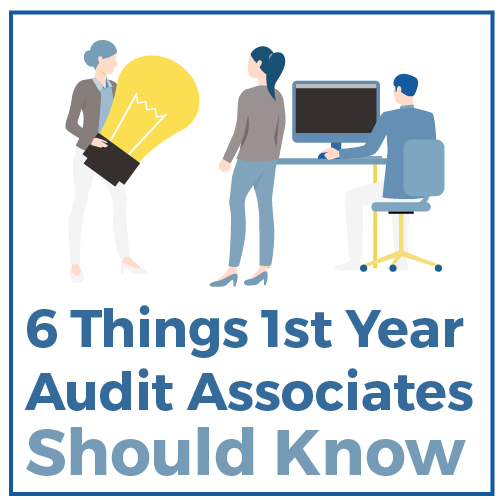 Expect the unexpected. It's pretty hard to pinpoint a day in the life of a first year Audit Associate because no two days will ever be alike. Ever! Every day is different with new situations with multiple different clients. I think that's the best part of being part of an audit team. You can't really say what we do is boring because we always have to be on our toes with whatever may arise. As…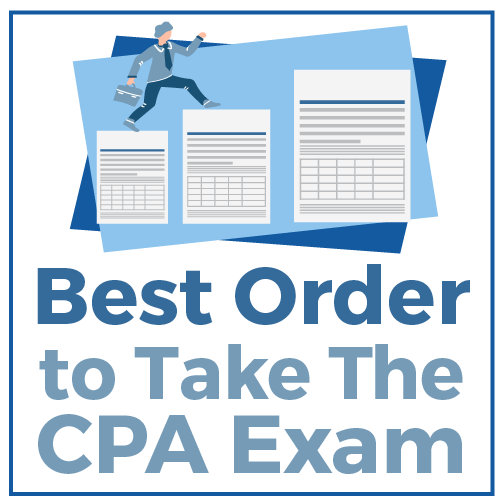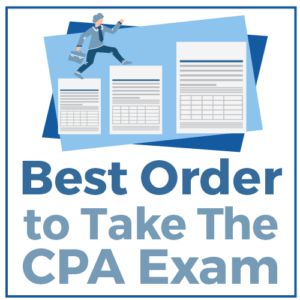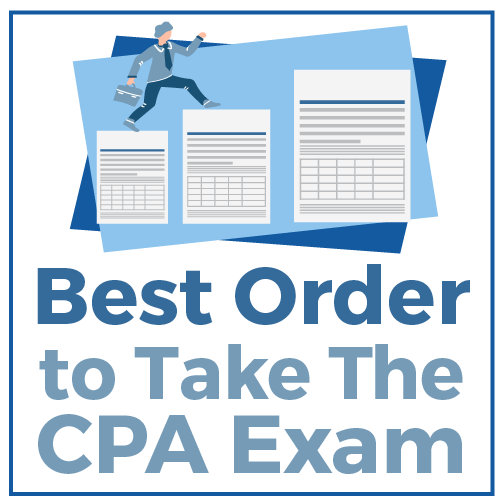 One of the most widely asked questions about taking the CPA exams is about what order in which to take all four sections. Truthfully, there's really no "best" order; it's really up to you and your preferences. However, there are a few key things you should consider to help find your most optimal order: Watch this video on YouTube 1. Keep Your Strengths In Mind Many CPA exam takers are straight out of college with…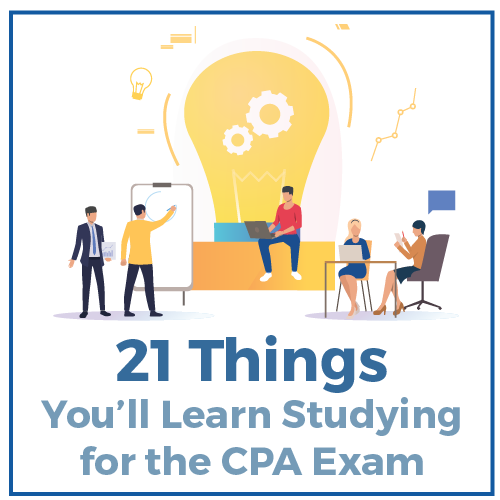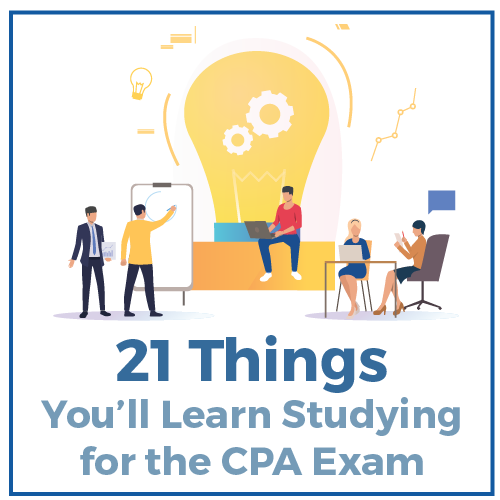 When I first started studying for the CPA exams, I had no idea what I was getting myself into. I found it really surprising how much you learn while studying for the CPA exam. Not even just what you're learning from textbooks but what you learn about yourself at the same time. Here are 21 things that I learned while doing my exam review that you'll most likely find out for yourself: The exams are…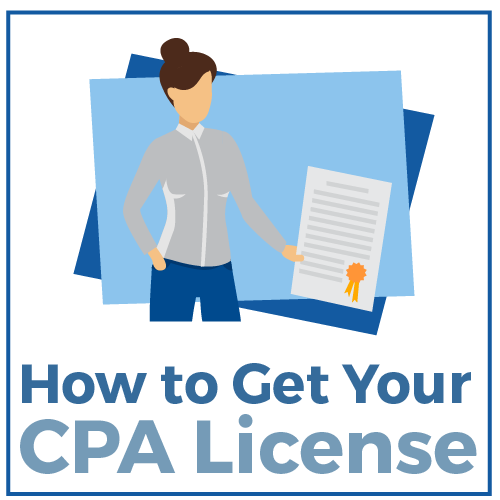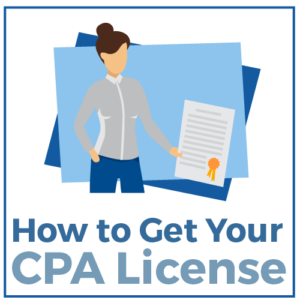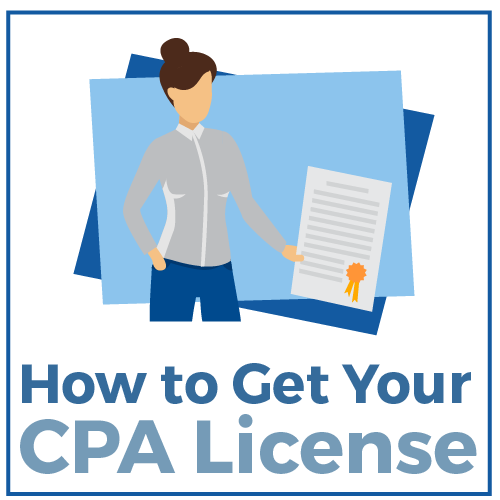 You BEAT the CPA exam! Whew!!! Now take that big breath of relief, celebrate, and let your friends and family know that it's all over. Finally, all those countless and agonizing hours of uniform CPA self-study have finally paid off. But now what's next? Of course, the license application process for becoming a Certified Public Accountant isn't all that clear cut and yes, you'll be paying more fees before you land that lucrative accounting firm…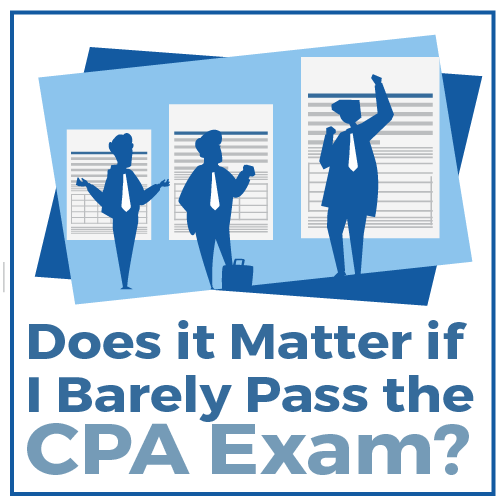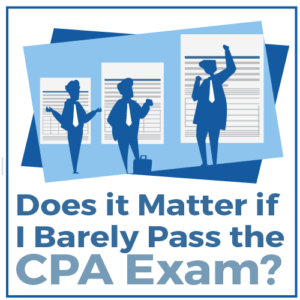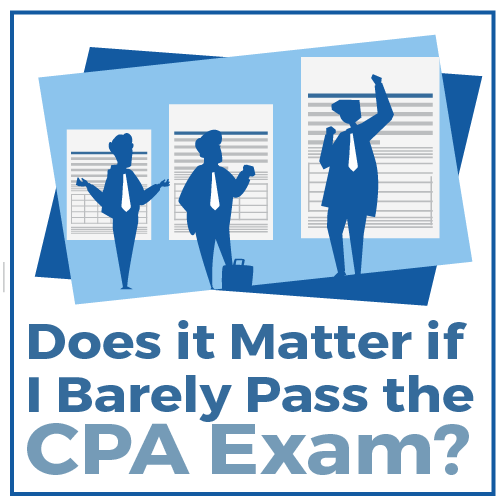 The Uniform CPA Examination tests entry level knowledge required to be a Certified Public Accountant. However, getting a perfect score of 99 doesn't mean you will be a better CPA than someone who got a 75. So don't beat yourself up if you didn't get a higher score when you pass! The magical 75 proves that you put in the exact amount of study time needed to pass. Your exact CPA exam score has little…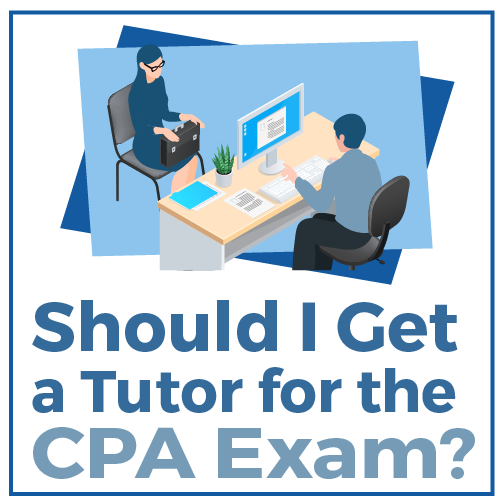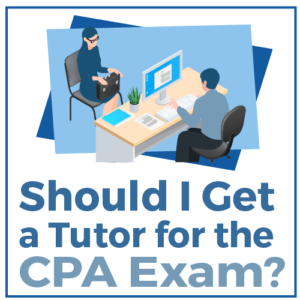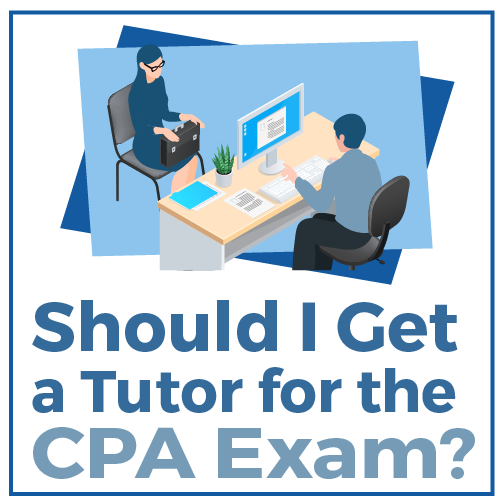 Taking the CPA exam is a big commitment, both in terms of time and money. Consequently, it's easy to get frustrated when you don't see the desired results on CPA prep exams after hundreds of hours of hard work. If you're struggling to make progress while studying, getting a CPA tutor is probably your best bet to help turn things around. Truthfully, the preparation required for the Certified Public Accountant exam calls for a CPA…
Crush The CPA Study Guide Rating:  Taking the CPA exam is quite a time-consuming and financial commitment. Only 20 percent of candidates pass all four sections of the CPA exam on the first try and if you fail just one section, you can expect to study for an extra 50 to 100 hours. If you want to save yourself time and money, you'll need a comprehensive study guide that'll take you step-by-step through the process and properly…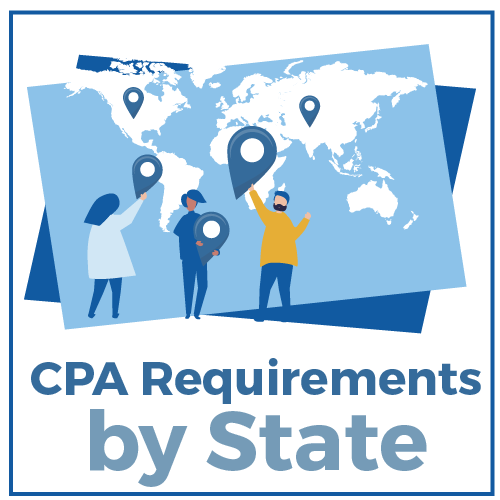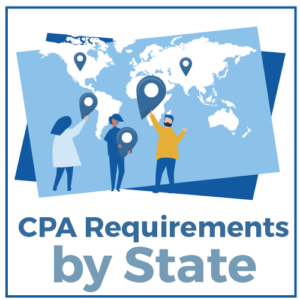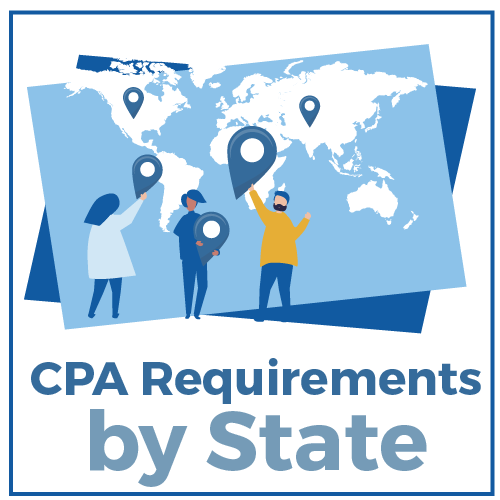 Requirements to become a CPA are determined based on the 55 U.S. jurisdictions (all 50 states, Guam, Northern Mariana Islands, Puerto Rico, U.S. Virgin Islands, and Washington D.C.) as well as the different boards of accountancy. Hence, the application process involves meeting the specific eligibility requirements (credit hours, educational requirements, etc.) set forth by that state board of accountancy in which you applied.  Please refer here for your State Board of Accountancy. The following is…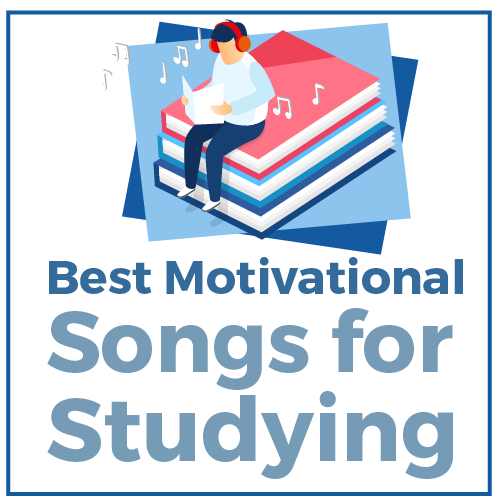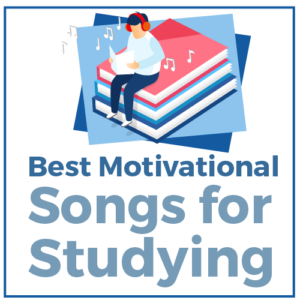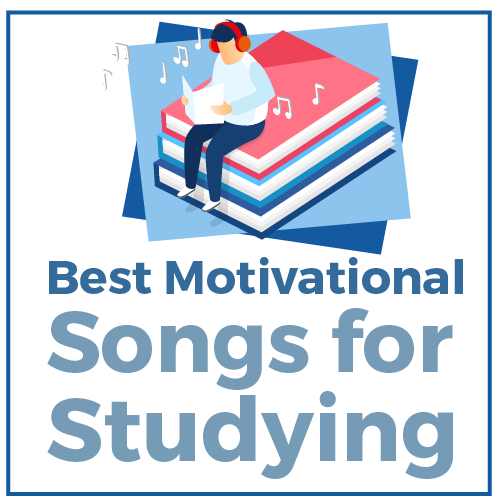 Requirements to become a CPA are determined based on the 55 U.S. jurisdictions (all 50 states, Guam, Northern Mariana Islands, Puerto Rico, U.S. Virgin Islands, and Washington D.C.). You become eligible by meeting the specific requirements set forth by that state board of accountancy in which you applied for.  Please refer here for your State Board of Accountancy. Below is a summary of each jurisdiction's requirements. Music is a great source of motivation. Finding the right…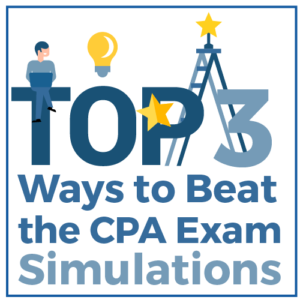 Simulations are by far the most difficult and overwhelming part of taking the CPA exams. Much like multiple choice questions, task-based simulations are meant to test your knowledge in specific areas. However, you never know what they'll test you on! First of all, just take a deep breath and get yourself in the right mindset before diving head first into the sims. Here are just a few helpful study tips to get you ready: 1.…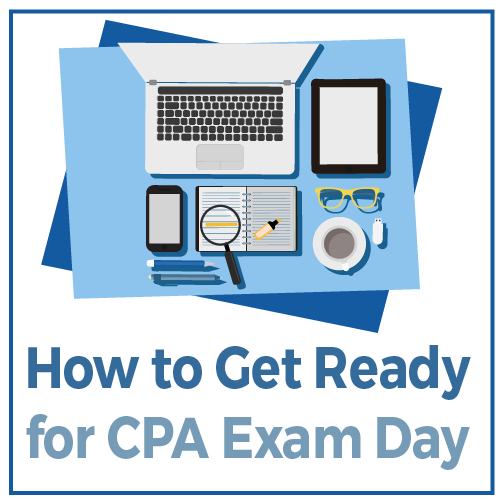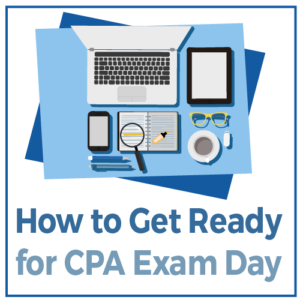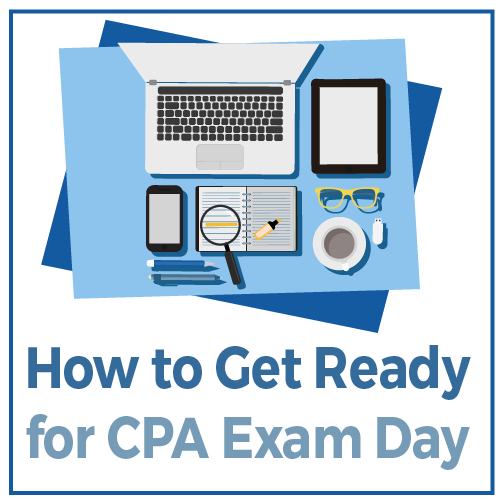 You're done studying for your upcoming CPA exam and the big test day is approaching! What should I expect? What do I bring to the test center? How does it work? Don't worry, let's break it down and get you ready to Beat The CPA exam! Here are a few tips I learned along the way to help prepare you for your CPA exam. Watch this video on YouTube 1. Last Minute Review Use the…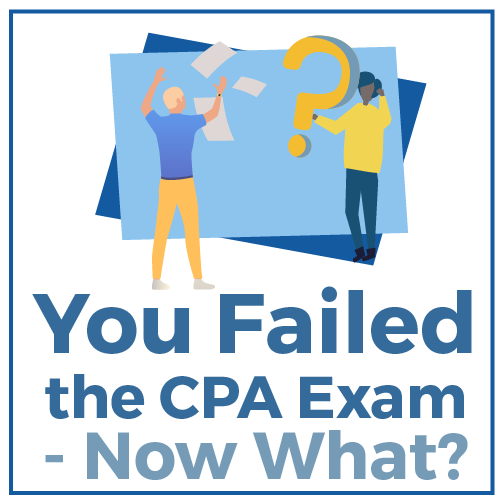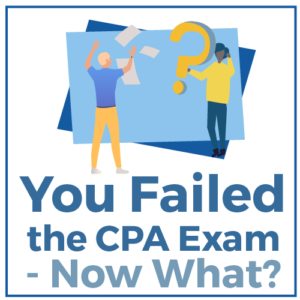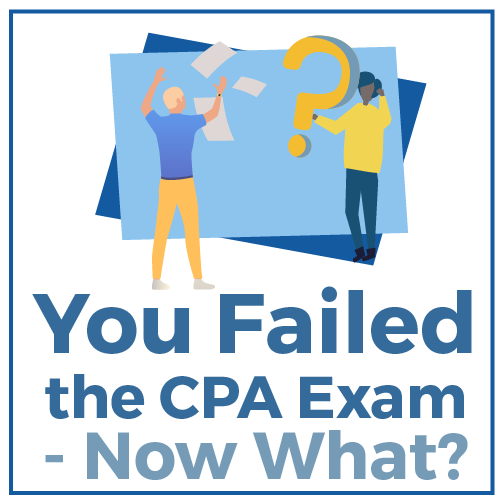 Ok, so you just failed a section of the CPA exam… Yes, it's heart wrenching and entirely frustrating, but it's not the end of the world! I give you full permission to take a day to pout and feel sorry for yourself. Go ahead, just one day. Then get over it! Reschedule and retake the exam as soon as possible so it's still fresh in your brain (keep in mind that you can only take…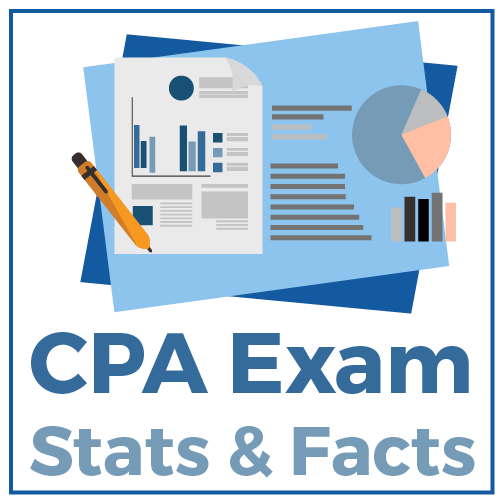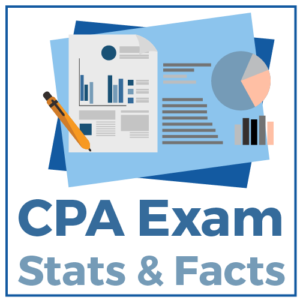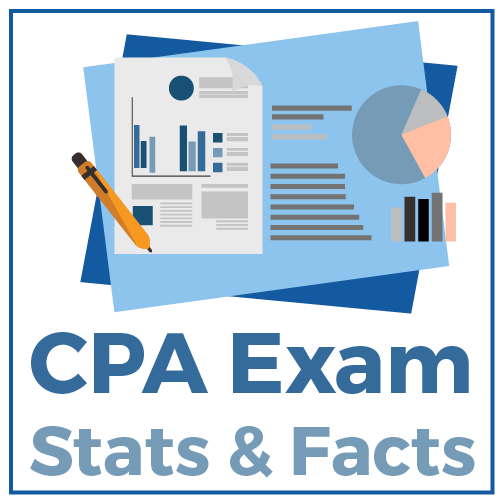 We're accountants! So obviously we need our reliable documentation to support our conclusions. Whether you are on the fence about becoming a CPA or have already started studying, here are some useful facts and statistics to help shed some light on what you (and all other CPA candidates) are up against! CPA Exam Testing Windows Previous, every third month of the quarter is a blackout month when the Uniform CPA Examination cannot be taken. However, a…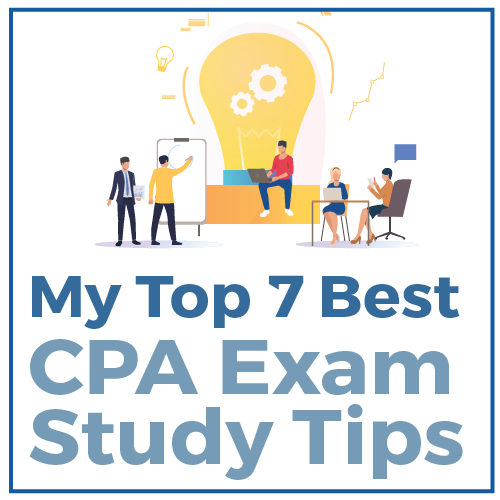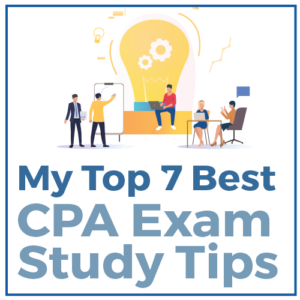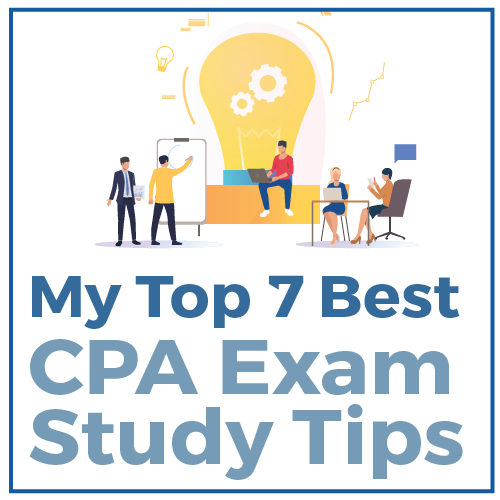 It's no secret that I had a hard time figuring out what study methods worked best for me while preparing for the CPA exam. I went from not studying hard enough to locking myself away like a crazy person poring over multiple choice questions. However, it really wasn't until I got myself organized and made some CPA exam study plans, that I started passing. If you're currently a CPA candidate looking to become recognized by…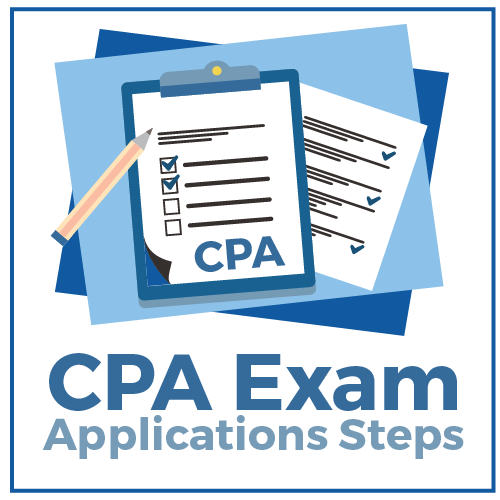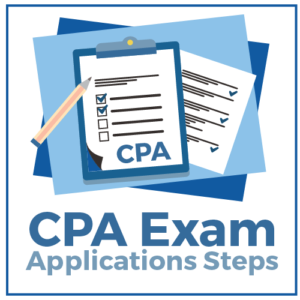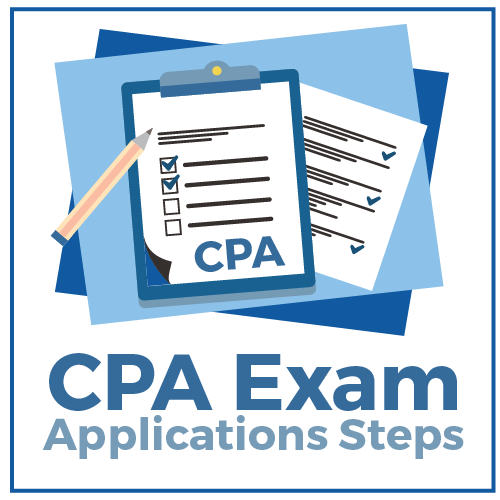 NASBA, BOA, Prometric, AICPA?! Where do you even start the CPA exam application process?? Studying for the exams is stressful enough. Therefore, let's make this easy and take it from the beginning: step by step. Are You Eligible To Take The CPA Exam? In order to take any of the CPA exams you must first qualify for eligibility. Effective January 1, 2014, the 150 credit hour rule is the only pathway to obtain a CPA license…
Scroll to top