Preparing for the CPA exam can be an expensive endeavor. Prep courses and study guides tend to cost a lot of money; since you likely haven't started your career yet, it might cost money that you don't have.
That's why it's so important to try and find some free ways to shore up your knowledge. Typically these aren't as effective as paid materials, but they'll help you get the ball rolling if you really need to save your money.
I've gone ahead and researched the best possible free CPA exam resources in order to help you prepare without hurting your wallet. These will allow you to familiarize yourself with both the test format and important concepts.
Currently, the best sources for free CPA exam questions and other study content are as follows:
AICPA Free Practice Questions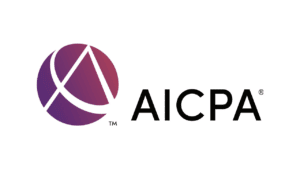 When in doubt, go to the source!
Since the American Institute of Certified Public Accountants (AICPA) are the ones who issue the CPA exam, you can be sure that they know what they're talking about. Luckily for you, they offer a series of free video tutorials and CPA exam practice tests.
Each video tutorial focuses on a specific section of the CPA exam, which allows you to gain a better understanding of each test concept. Aside from the test content, some videos cover the functionality of tools, resources, and navigation found in the exam.
There's a wide range of benefits you can gain from this resource: you can focus on areas where you know you need help, identify knowledge gaps that need fixing, and decrease anxiety around the test by familiarizing yourself with the test environment.
AICPA also offers a set of free practice exams. Each test is roughly 2 hours long and focuses on specific areas of the test. Each test is made up of 5 testlets with 10 multiple choice questions and 6 task based simulations each. Despite not being the same length as the full CPA exam, these are still a great way to familiarize yourself with how the test works and what's expected of you.
NJCPA Sample Questions and CPA Study Material

Another solid resource for study content is the New Jersey Society of Certified Public Accountants (NJCPA). Much like the AICPA, they have a great selection of CPA exam practice materials. But since they're based in New Jersey, their content is a bit more specialized than AICPA's. Still, most of the content on their website generally applies to the CPA exam across multiple districts.
NJCPA primarily offers a series of practice quizzes. Each section of the CPA exam — such as Financial Accounting and Reporting (FAR) or Business Environment and Concepts (BEC) — has its own set of free questions. Completing these will help you brush up on your knowledge before taking the test. Plus, each section of the CPA exam is tested separately; you can focus on specific areas during each test period instead of being locked into a general review.
Aside from CPA review questions, NJCPA offers another free resource.
Articles written by professional CPAs are available for free on the NJCPA website. Each of these offers some insight into either the exam or what your career will look like. Plus, they also cover how each writer prepared for the CPA exam when they had to take it. Thanks to that, you'll even be prepared for life beyond the test!
Gleim Free CPA Exam Questions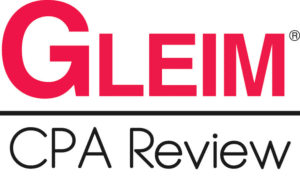 Although Gleim's primary focus is their full CPA review course, they also offer a set of free CPA study materials. These come in a wide range of formats and cover topics relevant to all 4 sections of the exam— so you won't be stuck doing the same study exercises over and over again.
Gleim organizes their free CPA exam practice materials into 3 different groups: written materials, video materials, and testing materials. 
The written materials include things such as study guides and exam outlines. Reading these gives you in-depth knowledge of what's on the exam and how testing works. It also allows you to construct testing strategies before you've even entered the testing center.
Next up, Gleim offers a series of videos and webinars for free. Each of these covers a different topic based on the CPA exam, such as how to complete task based simulations or lectures on specific exam topics. You can also watch tutorials based on the exam software to better familiarize yourself with your tools.
Finally, Gleim's materials include a free set of practice questions and practice tests. These function similarly to AICPA and NJCPA's questions; each one mimics the exam format and lets you quiz yourself on important topics to ensure that they stick in your mind.
Wiley CPA Practice Questions 
Unlike other companies and organizations on this list, Wiley only offers a set of free exam questions. However, they approach this in a different way from the others. 
Each set of exam questions is separated based on the 4 portions of the CPA exam. Every set of questions comes with detailed explanations for why the answer is correct. Reading these lets you internalize the knowledge required for each section and mentally attach it to the exam format.
If you're interested in this type of studying, Wiley has questions for the AUD, BEC, FAR, and REG portions of the exam. 
Varsity Tutors Free CPA Exam Practice Questions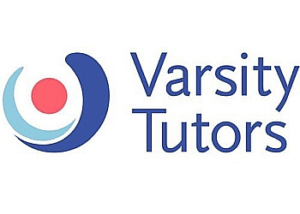 Much like Wiley, Varsity Tutors' free content is focused entirely on testing. Despite that, there are major differences in how both of them present their materials.
Varsity Tutors offers a set of free CPA practice exams. Each of these is divided into sections based on their content, question count, and difficulty. Following those guidelines will allow you to create a difficulty curve that will gradually improve your knowledge of important CPA topics. 
Plus, each test comes with a recommended time limit— so you know ahead of time what you're getting into. That way, you can easily put aside the time instead of accidentally starting a test that takes longer than the study period you've set for yourself.
Free CPA Review Course Trials
Interested in something a little more substantial than just sample questions or free videos?
You may want to check out the free trials for many of the different CPA prep courses available online. These give access to course materials for a week or more without charging you. That way, you can decide if you'd like to pay for it or are satisfied with just the free materials.
The best free prep course trials I've found are:
Becker CPA Review Free Trial:

Becker offers a 14-day

free trial

of all of their course materials. This free CPA review demo adheres to the AICPA blueprint and comes with a user interface similar to the exam.

Surgent CPA Review Trial:

Surgent's

free trial

gives you access to an unlimited amount of CPA practice exams for 15 days. During that period you can use Surgent's patented A.S.A.P. Technology to familiarize yourself with the different portions of the CPA exam.

UWorld Roger Free Trial:

UWorld Roger's 7 day

f

r

ee

trial

grants you access to a series of engaging lectures, CPA exam questions, and SmartPath predictive technology. Using all of these tools ensures that you can create an effective and guided study schedule.

Fast Forward Academy Free Trial:

Over the course of Fast Forward Academy's 14 day

free trial

, you'll gain access to a series of CPA textbooks, video lessons, and practice exams. Each of these offers a unique way to study for the exam and ensures that you don't get bored through only working on one area.

Yaeger CPA Free Trial:

Unlike the other courses, this

free trial

only lasts 3 days— but don't let that deter you from trying this out. Their flashcards are a great study resource for when you're on the go, and each video lecture teaches important topics in a clear and succinct manner. I'd recommend trying out this trial over a long weekend when you can dedicate some time to it.