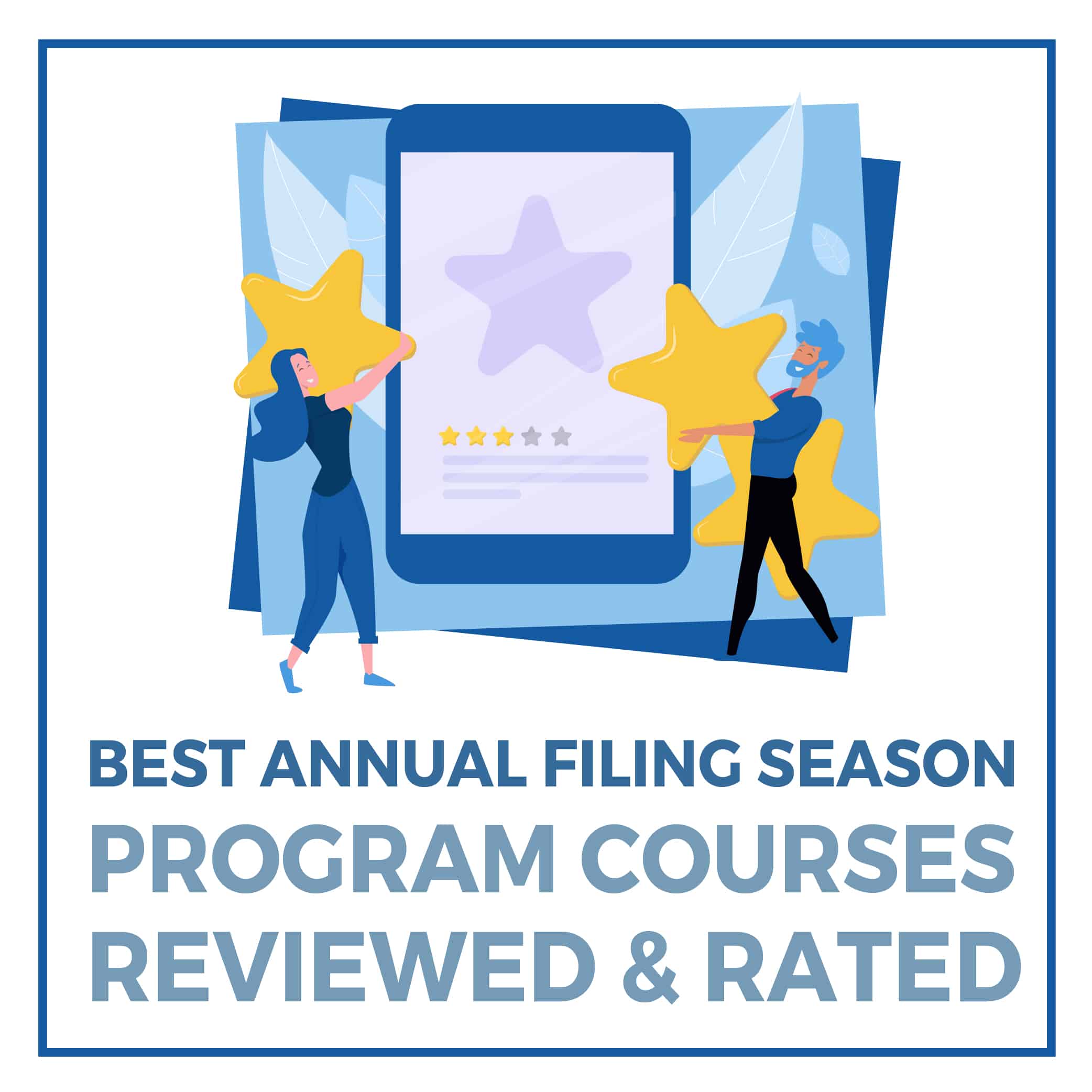 The IRS Annual Filing Season Program (AFSP) is very important. Any non-credentialed tax preparer can use this program to get on the IRS database alongside other recognized professionals such as Enrolled Agents and CPAs (as opposed to only registered tax return preparers or people with PTIN accounts). That makes it extremely important for anyone who works in that field. But how can you join this program and who offers it?
Here are the answers you need:
Check out the list of companies below that are officially partnered with the IRS in order to provide courses for the AFSP program. Each of these annual filing season program courses are extremely effective and ordered based on their high quality learning process.
#1 Lambers Annual Filing Season Program Course

PROS
Wide Reaching Content:
Lambers' continuing education courses cover a wide range of content for anyone who works with taxes. This is so they can cater to everyone who needs help rather than just target specific fields of work and study. Other courses may be more specialized, but Lambers beats everyone else out with their excellent coverage of any and all tax topics!
Course Bundles:
All of Lambers' videos come in a flexible set of course bundles. These total either up to 15 or 18 hours, depending on which bundle you pick. Also, Lambers offers several pre-made bundles— but you can customize your own in order to suit your own needs. Thanks to that, you have a much greater deal of control over your learning than you would in other courses.
Experienced Professor:
Every course is delivered through video lectures created by an extremely experienced professor: Eva Rosenberg (TaxMama), MBA, CPA, MST. Consequently, you can rest assured that everything you learn is based off of the personal and professional experience of a longtime industry professional.
Content Formats:
Lambers offers their AFSP continuing education courses in several different formats: video content, practice questions, and a 6-hour AFTR refresher course. This way, students with different learning styles can find something in their catalog to meet their specific needs and preferences.
Bottom Line: Lambers is at the top of this list for a good reason. They do their job extremely well and are the most effective at running you through the AFSP program. Check out their video content for the inside scoop on federal tax law updates and essentials!
---
#2 Surgent Annual Filing Season Program Course

PROS
Multi Part Course:
Surgent's AFSP courses are divided into sections based off of major tax law topics. These include general filing season concepts, typical trouble areas, tax updates, and more. Because of this the course is much more approachable than others that bunch everything together. Plus, it gives you plenty of time to familiarize yourself with each concept before moving on.
Fast Learning:
The pace of any given course is a major selling point for Surgent's program. They understand that your time is valuable so they make sure they aren't wasting it. In order to do so, they compact information into a quick-to-digest format that allows you to complete your learning as fast as possible.
Final Test:
At the end of Surgent's course you will have the opportunity to take a final exam to ensure that you've learned everything you need to know as a tax return preparer. Once you pass this 100-question comprehension test, your course credit will automatically be reported to the IRS. Once again, this feature will save you a great deal of time after you've finished studying.
Mostly the Essentials:
In order to create a fast and efficient course, some sacrifices needed to be made— which means that this course may not be as comprehensive as other ones. However, it will still teach you everything you need to know as an annual federal tax refresher. You may even appreciate the fact that you're not dealing with a bloated course!
Bottom Line: Surgent's AFSP course is an excellent option for any tax professional. Their quick and effective teaching will ensure you obtain your record of completion with little effort and no wasted time.
---
#3 Fast Forward Academy AFSP Course

PROS
Affordable:
Fast Forward Academy's courses are some of the most affordable on this list— but that doesn't mean that they compromise their quality in order to cut costs! As a result, effective and engaging CPE content is being offered here for extremely reasonable prices.
Flexible Courses:
There are several options when taking a Fast Forward Academy course. Each of their bundles are based off of how much time you need, whether you're exempt from the AFTR course, and what subjects you're most interested in. You still have to adhere to select qualifications based on IRS guidelines, but the topics themselves are fairly broad.
Breadth of Content:
Speaking of broad topics, Fast Forward Academy's AFSP package contains over 35 different courses to choose from. These fulfill the various requirements of the AFSP program while also being extremely varied in terms of content. This means that you can easily customize your learning based on your field of work, ensuring you're learning material directly related to your career!
Limited Video Content:
Although Fast Forward Academy does offer video content, it's not the focus of the course. Instead, most information is provided via a self study format. That's great for anyone who likes learning that way, but it can be off putting to those who prefer the lecture format. If you prefer video content, give Lambers a shot instead.
Bottom Line: Fast Forward Academy is a good, affordable way to complete an AFSP course. Other courses may have more bells and whistles to offer, but FFA gets the job done without wearing out its welcome.
---
#4 Gleim Annual Filing Season Program Course


PROS
Long Access Period:
Unlike other courses, Gleim allows you to access your course materials for around half a year. From June 1st to December 31st you'll have unrestricted access to all study materials. This allows you to take your time on learning, instead of feeling rushed to obtain your AFSP record of completion.
Multiple Study Formats:
Gleim also offers its course content in multiple formats. These most commonly involve a combination of audio and textbook content. Combining these two formats results in a more complete experience than simply using one or the other. Plus, it makes for more engaging study content through all the variety.
Test Retakes:
In order to qualify for credits, you must pass a 6 hour Annual Federal Tax Refresher (AFTR) test at the end of any course. Failing that can be a real letdown; it means you wasted several hours on a course that gave no credits. But Gleim ensures you never have to worry about that, since they offer multiple retakes.
Always Online:
It's important to note that all Gleim AFSP content requires an internet connection to access; No materials can be downloaded or accessed offline. While many students won't have a problem with this, it can make it hard to learn on the go or to access by students with poor internet connections.
Bottom Line: Gleim offers a solid and flexible AFSP course. They intend for you to pass no matter how much time you need to do so, and they're dedicated to making your study sessions engaging and effective.
---
#5 Wiseguides AFSP Course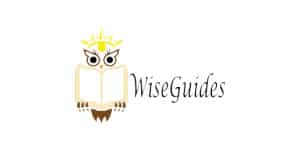 PROS
Flexible Topics:
Much like Fast Forward Academy, Wiseguides allows you to customize which topics appear in your AFSP course. This allows you to create a personalized version of essential study topics. Doing so will not only make you a better student, but a better professional!
Free Content Updates:
All course content is regularly updated to stay up to date with IRS standards. These updates come at no additional cost as they are an essential part of the course. Additionally, these updates not only affect the AFSP course, but also the additional AFTR course.
Additional Study Materials:
Wiseguides offers eLessons and study questions in addition to their hours of video content. These ensure that you retain the knowledge that you need before you take the final exam. Plus, they help break up the long hours of video content so you stay engaged no matter what you're learning.
Limited AFTR Course:
Although Wiseguides offers an AFTR course, it's a bit lacking compared to their main AFSP one. It has less types of materials and is more streamlined, making it less effective than the courses offered by Gleim and the other providers. Still it gets the job done and will get you the credits you need!
Bottom Line: Wiseguides is a solid budget option for AFSP courses. It may not be as effective as some of the others on this list, but it will get the job done all the same.