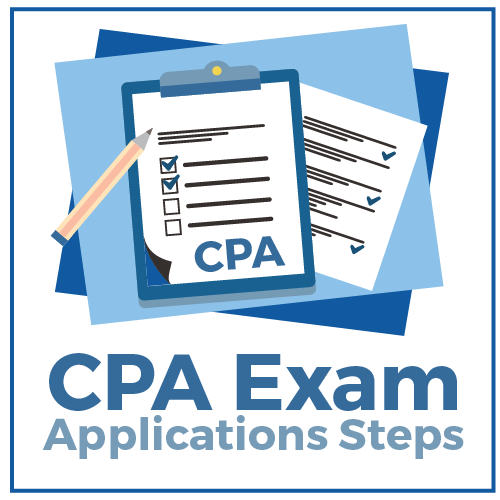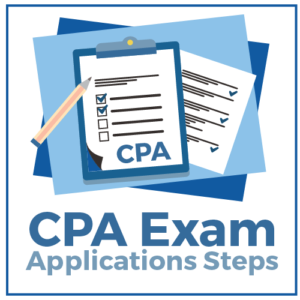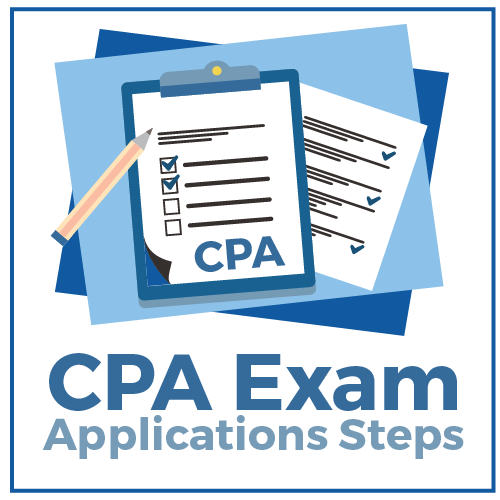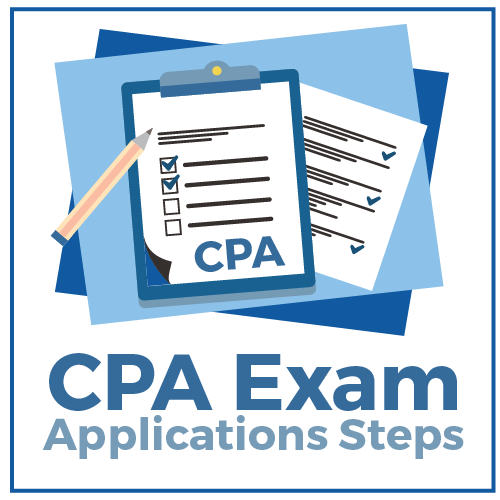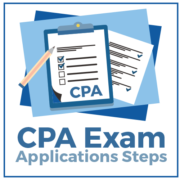 NASBA, BOA, Prometric, AICPA?! Where do you even start the CPA exam application process?? Studying for the exams is stressful enough. Therefore, let's make this easy and take it from the beginning: step by step.
---
---
Are You Eligible To Take The CPA Exam?
In order to take any of the CPA exams you must first qualify for eligibility. Effective January 1, 2014, the 150 credit hour rule is the only pathway to obtain a CPA license in most states. However, the 150-hour credit rule is not necessarily required to be able to sit for the exams (check your State BOA website for sitting and licensure requirements). The general CPA licensure requirements include the following:
A bachelor's degree
24 semester units in accounting-related subjects
24 semester units in business-related subjects
150 semester units (or 225 quarter units) of education
Pass all 4 sections of the CPA Exam
Pass the Ethics Exam (not applicable for all states)
One year of general accounting experience supervised by a CPA with an active license
Once the educational requirements have been met, send in your transcripts to your state Board of Accountancy (BOA). Send these in as soon as possible because it can take a few weeks for the BOA to process and approve your eligibility to sit. If you send these in early, your application will be processed quicker.
---
Learn More About The CPA Exam
---
How Do You Apply for the CPA Exam?
1. Submit the CPA application to your state BOA along with the required fees
Fees: (varies by state so please refer to your state's BOA requirements)
Application (initial and repeat) fees range from $25 – 200
2. Receive the Authorization to Test (ATT)
a. State BOA:
Go to your State BOA CPA client account and select the exams you plan on taking (see warning below before selecting).
b. NASBA:
You will receive a Payment Coupon Notification (can be up to a week later or more) approving the exams selected through your state BOA account that directs you to pay for your chosen exams on the NASBA website (you have 90 days to pay for chosen exams before your application fee is forfeited).
Then, you will receive your Notice to Schedule (NTS) for those paid exams from NASBA.
*WARNING: The NTS has a validation period in which you must take the exams you paid for (most expire in 6 months). So unless you plan on taking all 4 exams within a 6 month period, I would highly suggest that you pay for 2 at a time and reapply for the next 2 when you're ready for those. If not taken within that 6 month period, your NTS and fees for those sections will be forfeited! (Other validation periods: Texas – 90 days; California, Louisiana, Utah – 9 months; North Dakota, South Dakota, Virginia – 12 months)
Fees: Varies by exam and by state. Total exam fees range from $700 – 1,000
Again, see the warning above! Seriously though, only take the exams that you plan on sitting for within that time frame and be realistic. I've seen it happen too many times that candidates misjudge how much can be accomplished in such a short timeframe and lose a ton of money. They take enough money out of our pockets for everything else, so don't put more in their pockets for something that could have easily been avoided!
3. Receive the Notice to Schedule (NTS)
You are now officially eligible to schedule your exams with Prometric (your NTS will give you a direct link)
WARNING: You must bring your NTS and two forms of identification with you to your exams (or you will not be admitted!)
ANOTHER WARNING: The name on your NTS must match exactly to the name on your IDs (or you will not be admitted!)
It usually took around 3-6 weeks to receive my NTS (starting from the application remittance submission)
4. Schedule exam with Prometric
Enter the Exam Section ID given on your NTS and the first four letters of your last name
Important notes to scheduling exams:

You are not allowed to take exams during the third month of each calendar quarter (March, June, September, and December are blackout months)
You cannot take the same exam within one testing window
Rescheduling comes at a cost (of course)

More than 30 days away from exam – no fee
Within 30 days – $35
Within 5 days and up to 24 hours – More than $35 depending on which exam
24 hours – fees are forfeited and you must reapply
5. Exam Time!
Once your first exam is passed, you have 18 months from the day you took the exam (not the day you passed) to pass the next three sections.
You can check the NASBA website for the score release timeline. So if you're an insomniac like me and you're in California, they usually always post the scores on your state BOA account on the Saturday before the target release date exactly at 5 AM!
[uam_ad id="7978″]
---
Get Discounts On CPA Review Courses!
---
Helpful Tips About The CPA Exam Application Process
1. Bookmark the website for your State's Board of Accountancy page. Be sure that you're following all the requirements specific to your state.
2. Keep an eye on the CPA candidate bulletin provided by the AICPA- click here to get it.
3. Order your CPA exam study materials and start studying as soon as you can! Don't wait until your eligibility and application have gone through all the hoops and have officially been approved. It took over a month and a half from transcript submission to receiving my first NTS. Don't delay, that waiting period is valuable study time!
4. Always have a backup plan! I found that the blackout months caused some problems in scheduling when I failed or in cases when I needed to postpone. Not that you'll fail! But just have plan B in the back of your mind in case life or something gets in the way.
5. Just breathe! Don't get frustrated with the whole application process. It's confusing and annoying for everyone but you'll get through it and you'll soon be on your way to beating those exams!
Check Out the Top CPA Review Courses Today
---
CPA Exam Application Process in 6 Steps
| Steps | How To Apply  |
| --- | --- |
| 1. | Submit the CPA application to your state BOA along with the required fees |
| 2. | Entertaining Lectures |
| 3. | Course Textbooks |
| 4. | Memorization Strategies |
| 5. | Audio Review Course |
| 6. | Financing Options |