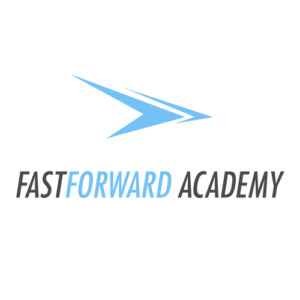 Course Rating: ★★★★★
Fast Forward Academy CPA Review comes equipped with unlimited practice exams and an affordable price that makes this self-study course attractive to self-motivated students on a budget. However, given that passing the exam is more important than saving money, it's not enough to woo many long-term thinkers away from the more robust courses.
An "intelligent" electronic textbook (the FastBook) and custom study sessions focus on areas that are giving you difficulty, so you won't waste time on material you already understand. But once again, this isn't too different than what other courses offer, and many come with plenty of other features that Fast .
---
Smart Technology
Fast Forward Academy capitalizes on the knowledge that one of the best ways to pass the exam is to stay on track. The study planner is fully customizable and responsive, but it's not laid out in a manner that is as organized as other courses are.
If life gets in the way and you need to reschedule a task or skip a study day, you can drag and drop tasks and the calendar will automatically rearrange itself to keep your end goal intact.
The software analyzes your performance data to determine which areas need more practice as you work through the course. However, other courses have better and more data-driven adaptive learning platforms, so it's not the best option in that regard.
---
Unlimited Practice Exams and Updates
If you choose the Online or Smart Bundle course, you'll have unlimited access to all study materials until you pass the exam. The materials never expire and the most current updates are provided until you pass all exams. The unlimited number of exams are timed and weighted exactly like the actual exam and include complete scoring and analysis.
---
Support from Instructors and Other Students
If you get stuck or discouraged, you can reach out to an instructor or other students in the course. With the purchase of the Online or Smart Bundle, you'll get full access to the Fast Forward community, a way of connecting to other students who are taking the course. You can post or read questions and track your progress compared to other students who are taking or have passed the CPA exam.
---
On-the-Go Access
You can study anywhere you go with Fast Forward's course; just access to the website, test bank, ebook, and study planner from most devices, including Mac or Windows computers, iPads, iPhones and most Android phones.
The lack of the mobile app make it challenging if you are someone who struggles with self-guidance. Other courses offer a mobile app with the course that make it easy to fit in a quick study session.
---
Pricing
Fast Forward Book Bundle
Price: $600
Includes: Printed Textbooks and 733 Study Questions.
Fast Forward Online Bundle
Price: $1,349 $1,014
Includes: FastBook (electronic textbook), 6,407 Study Questions, Unlimited Practice Exams, and Video Explanations.
Fast Forward Smart Bundle
Price: $1,749 $1,399
Includes: Everything in Online Bundle plus Printed Textbooks.
---
My Suggestion
Fast Forward Academy's most attractive features are the relatively low price and flexibility. There are a decent amount of practice questions in the study bank and the way the course is set up will help you focus your studies. All of this being said, it's not really worth it to go for the cheapest option.
Unlike some competitors whose founders have a vested interest in the CPA exam because they were looking for a better way to pass it themselves, Fast Forward Academy's materials have a more distance approach and don't have that personal touch.
Fast Forward Academy's option to buy individual sections and affordable pricing make it an okay supplement to other CPA review programs for students who are interested in extra practice questions or exams. Just make sure you decide if you like the course or not by the 30 day refund mark—this is quite the negative feature for the course.
This course is best suited for independent and self-disciplined students who are looking to read the material at their own pace and focus on drilling lots of practice questions.
Go To Fast Forward Academy CPA Review
Fast Forward Academy CPA Course Facts
| Fast Forward Academy CPA Review | Strengths |
| --- | --- |
| 1. | Large Study Bank |
| 2. | Individualized Learning System |
| 3. | Unlimited Access |
| 4. | Lots Of Extras & Freebies |
Fast Forward Academy CPA Review
Written by:
Jessica Davis