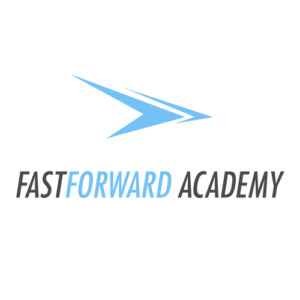 Course Rating: ★★★★★
Fast Forward Academy CPA Review comes equipped with a large question bank, unlimited practice exams and affordable price make this self-study course attractive to self-motivated students on a budget. Their patented technology identifies your strengths and weaknesses to design a personalized study program.
An "intelligent" electronic textbook (the FastBook) and custom study sessions focus on areas that are giving you difficulty, so you won't waste time on material you already understand. Best of all, you get unlimited access to all study materials until you pass the exam.
---
Smart Technology
Fast Forward Academy capitalizes on the knowledge that one of the best ways to pass the exam is to stay on track. The study planner is fully customizable and responsive. Once you select your study period and exclusion days, your daily study tasks are set up for you.
You can choose to receive text messages to remind you of daily study tasks. If life gets in the way and you need to reschedule a task or skip a study day, you can easily drag and drop tasks and the calendar will automatically rearrange itself to keep your end goal intact.
The software analyzes your performance data to determine which areas need more practice as you work through the course. The electronic FastBook then zeros in on those sections that you'll need to focus on and crates a personalized study experience and exams on exactly those topics. Filters in the Study Bank also help you focus on specific areas to minimize study time and maximize results.
---
Unlimited Practice Exams and Updates
If you choose the Online or Smart Bundle course, you'll have unlimited access to all study materials until you pass the exam. The materials never expire and the most current updates are provided until you pass all exams. The unlimited number of exams are timed and weighted exactly like the actual exam and include complete scoring and analysis.
---
Large Study Question Bank
Fast Forward's study bank includes 6,400+ multiple choice questions that are set up exactly like those on the actual exam. Each practice session is meant to be passed with at least 75% to ensure that you will be ready for the CPA exam. Every question includes the answer and specific explanations straight from the book.
Multiple choice questions are linked to the electronic text, so with one click, you can go straight to the relevant part of the reading. The course is set up to focus on practice questions and uses books mainly for reference rather than as the primary study tool.
The adaptive study system "learns" about your abilities and helps you focus your CPA review on the right topics. You can filter questions by chapter, subject, or weak areas while you study. Students report that the questions are as hard as or harder than questions in other review courses and that the answer explanations are clear and comprehensive, and include references to the text book.
---
Support from Instructors and Other Students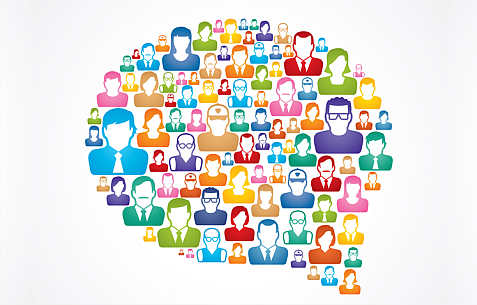 If you get stuck or discouraged, you can reach out to an instructor or other students in the course. With the purchase of the Online or Smart Bundle, you'll get full access to the Fast Forward community, a way of connecting to other students who are taking the course. You can post or read questions and track your progress compared to other students who are taking or have passed the CPA exam.
---
Affordable Price
Fast Forward Academy CPA review is very affordable at $849 for the Online Bundle package, or $1,049 for the Smart Bundle package, which comes with physical textbooks. The course is designed for students who prefer not to use physical textbooks, so the cheaper Online Bundle package is the best value.
Take advantage of our exclusive Fast Forward Academy discount and get 15% OFF all study materials!
---
On-the-Go Access
You can study anywhere you go with Fast Forward's course; just access to the website, test bank, ebook, and study planner from most devices, including Mac or Windows computers, iPads, iPhones and most Android phones.
---
Try it Free!
Fast Forward Academy offers a free trial that includes 733 practice questions from the study bank, a demo of the FastBook so you can see how this interactive tool works, a Study Planner, and limited access to the Fast Forward community support forum. It only takes a few minutes to sign up, so get in some additional practice and test drive their platform at no cost to you!
---
Pricing
Fast Forward Book Bundle
Price: $399
Includes: Printed Textbooks and 733 Study Questions.
Fast Forward Online Bundle
Price: $849
Includes: FastBook (electronic textbook), 6,407 Study Questions, Unlimited Practice Exams, and Video Explanations.
Fast Forward Smart Bundle
Price: $1,049

($892 with our discount!)


Includes: Everything in Online Bundle plus Printed Textbooks.
---
My Suggestion
Fast Forward Academy's most attractive features are the relatively low price and flexibility. There are a respectable number of practice questions in the study bank and the way the course is set up will help you focus your studies on those areas that need it most.
Unlike some competitors whose founders have a vested interest in the CPA exam because they were looking for a better way to pass it themselves, Fast Forward Academy's materials have a more data driven, technology based approach to learning. Some students have found the FastBook not to be as user-friendly, well-organized or comprehensive as texts used by other competitors.
Fast Forward Academy's option to buy individual sections and affordable pricing make it an ideal supplement to other CPA review programs for students who are interested in extra practice questions or exams.
They do not offer audio or video lectures (although there are video explanations for some questions) so this course is best suited for independent and self-disciplined students who are looking to read the material at their own pace and focus on drilling lots of practice questions.
Fast Forward Academy CPA Course Facts
| Fast Forward Academy CPA Review | Strengths |
| --- | --- |
| 1. | Large Study Bank |
| 2. | Save 15% Off With Coupon Code |
| 3. | Individualized Learning System |
| 4. | Great Value |
| 5. | Unlimited Access |
| 6. | Lots Of Extras & Freebies |
Fast Forward Academy CPA Review
Written by:
Jessica Davis