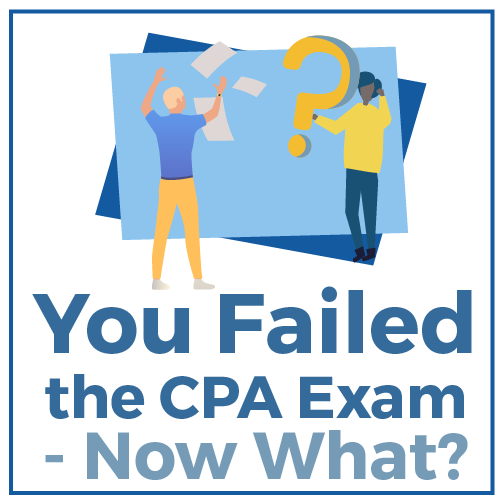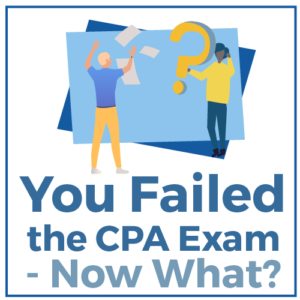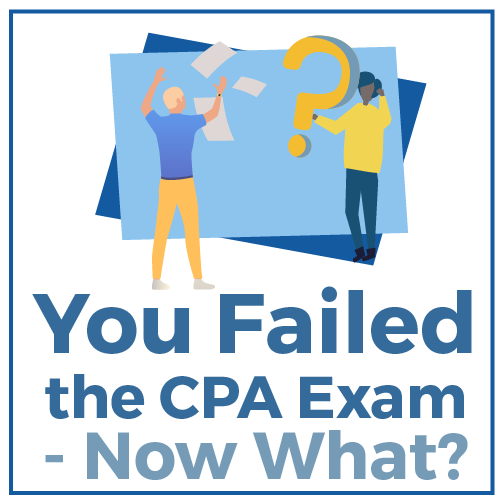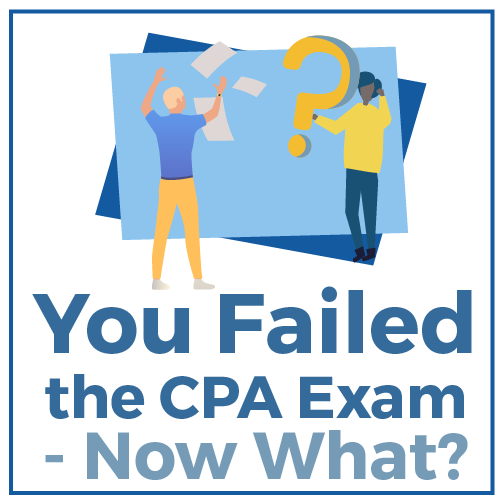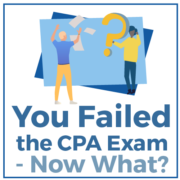 uOk, so you just failed a section of the CPA exam… Yes, it's heart-wrenching and entirely frustrating, but it's not the end of the world! I give you full permission to take a day to pout and feel sorry for yourself.
Go ahead, just one day. Then get over it! Reschedule and retake the exam as soon as possible so it's still fresh in your brain (keep in mind that you can only take one section in a single testing window). Now it's time to break it down and figure out why you didn't get that perfect 75.
---
---
Lack of Effort
Come on, be honest. You just didn't give 100%. Your study time consisted of having a book open and your computer on but you were really watching a sneezing baby panda or scrolling through pictures of your friends having fun without you on Facebook.
Chances are your study plan involved anything except actually reading the material. You already know what you need to do. If you haven't already done so, make a plan and stick to it this time. There's no winging these exams, so it's time to focus and put your all into it. Check out these study tips that will get you on track to passing those exams.
---
Learn More About The CPA Exam
---
Lack of Time
You didn't have enough time and couldn't squeeze in enough study time before exam day. Totally understandable, life won't stop just because you need to take the exams.
Problem: You couldn't complete all the review work before the exam.
Solution: Finish off where you started and keep studying.
Problem: You were racing against the clock so you just reviewed the surface of the concepts.
Solution: Go back and practice all the questions. Don't skim! Practice the questions until you feel comfortable with each section. Double back on the missed questions and research the correct answers.
Either way, if you don't feel ready to take an exam then don't take it yet. There's no shame in pushing your exam back a few days until you're ready (obvious warning: there is a fee to reschedule). But only a few days! Don't run the risk of pushing it off indefinitely, or you'll never be ready to take it. Setting a deadline for yourself provides a real incentive to get your studying done.
---
Get Discounts On CPA Review Courses!
---
What Went Wrong!?
You thought you put in the time and the effort to pass but you just fell short. (SIGH). Time for Plan B.
1. Change CPA Review Courses
It may be time to change your review material. Everyone has different preferences and ways of learning, so your CPA exam review course just may not be catering to your needs. When I started studying again, I realized that I was skimming a lot of the information during my review. Not because I knew the information well, but because it was just familiar and I thought I knew it. This was useless and wasted a lot of time. I never actually changed the review material because I personally liked the Becker notes, but I did supplement it with other practice material.
But I did end up using the Becker final review, Gleim, Wiley, and Ninja audio for the extra practice. I wouldn't recommend switching the materials you used as a foundation, but I would recommend going to other sources for practice to add to your foundation of knowledge. The extra practice is really what helped me pass each exam.
You might also consider two new offerings launched by Surgent. These coaching programs were designed to help students pass the CPA and CMA exams after having failed.
The CPArescue package includes one-on-one coaching sessions, adaptive learning software, study content optimizers, and awesome study materials. It also offers unlimited practice exams and technical support. The CMArescue package offers similar resources for CMA candidates. These programs reflect Surgent's commitment to delivering a superior educational experience that takes real-time learner feedback into consideration.
Learn More About Surgent Rescue
Take a look at my Top 7 review course comparison chart to see which course could work as a supplement or a full change in review material.
2. Keep studying. Don't read, practice!
Practice, practice, practice! I can't stress it enough. I found myself at times going back to review and just reading instead of practicing. If you read the material well enough the first time, then don't read it again. Focus on the multiple choice questions and keep practicing those until you're coming out with well over passing results (at least 85-90%). And by practicing, I don't mean memorizing.
When reviewing and re-reviewing the practice questions, I found myself looking at the answers and memorizing those that I missed. Trust me, it's a small chance that you'll get these exact questions on the exams. If you get it wrong the first time, go back and investigate your material to find the right answer. Don't just rely on the answer key for the correct answer. Look into why it's the correct answer and understand why it's right. Be efficient and effective!
Check out the average CPA exam pass rates per section.
However many times you fail or however down you're feeling, just don't give up! Don't even think about it. Keep going because it will happen, and you will pass! I won't even say good luck to you all. It's really not about luck, it's about sticking to your plan and working your ass off!
Check Out the Top CPA Review Courses Today
---
Top 6 Things To Try If You Failed The CPA Exam
| Rank | What to do if you failed the CPA Exam |
| --- | --- |
| 1. | Change Review Courses |
| 2. | Keep Studying |
| 3. | Practice, Practice, Practice! |
| 4. | Focus On Multiple Choice Questions |
| 5. | Don't Memorize |
| 6. | Don't Give Up! |