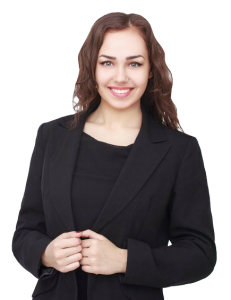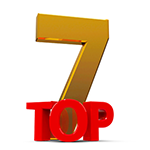 The CPA review course you choose could mean the difference between passing and failing your exams. There's no one-size-fits-all course, so it's extremely important that you choose the one that best fits your personal learning style and preferences.These study materials will be your best friend and constant companion for the next 6 – 18 months, so your decision had better be on point.
Lucky for you, I've gotten full access to and have personally tested each of the top CPA exam prep courses on the market to save you the effort!The chart below shows what each of the top 7 courses provides (or doesn't provide) and explains what I found most important in making this critical decision.
CPA Review Courses
Wiley CPAexcel
Roger CPA Review
Surgent CPA Review
Yaeger CPA Review
Gleim CPA Review
Fast Forward Academy
Becker CPA Review
COMPANY
RANKINGS

#1

#2

#3

#4

#5

#6

#7

OVERALL
RATING

★★★★★

★★★★★

★★★★★

★★★★

★

★★★★

★

★★★

★★

★★★

★★

PRICE
$2,450 

$2082


SHOW COUPON CODE
$2,095

$1886


Show Coupon
$1,595 

$1276


Show Coupon
$1199 

$1079


Show Coupon
$1,799

$1439


Get Discount
$1,749
$3,393
BEST FEATURE
Bite-Sized Lessons
Most Engaging Lectures
Most Experienced Instructors
Most Flexible Course Formats
Most Comprehensive Content
Adaptive Learning System
Endorsed by Big 4 Firms
AUDIENCE
Self-studier with busy schedule and little time to study
Structured auditory learner who needs to keep motivated
Students who want to study at their own pace
Visual learners who want step-by-step explanations
Dedicated self-studier
Self-studier who focuses on weaknesses
Dedicated self-studier who needs flexibility in schedules
COURSE FORMATS
Online or Offline USB
Online or Offline USB
Online Only
Online & Offline
Online Only
Online Only
Online Only
PRACTICE QUESTIONS
12,000
5,800
6,840
4,300
9,200
5,000
7,200
SIMULATIONS (TBS)
600
400
295
164
1,000
230
400
VIDEO LECTURE HOURS
110
120
350 Video Lessons
104
100
80+
100
FINANCING OPTIONS
AUDIO COURSE
MOBILE
APP
UNLIMITED COURSE ACCESS
18 months
24 months
18 months
FLASHCARDS
$50 per Section
$30-$50 per Section
FINAL REVIEW INCLUDED
$225 – $295 per Section
$165 per Section
STUDENT SUPPORT
Professor Mentoring – 24 Hour Response Time
24/7 Homework Help Center
Live Chat, Email & Phone Support
Instructor Hotline – Phone & Email Support
Personal Counselor – Phone & Email Support
Email Support & Online Community Forum
Phone & Email Support
PROS & CONS
Read Review
Read Review
Read Review
Read Review
Read Review
Read Review
Read Review
FREE TRIAL OR DEMO
START NOW
START NOW
START NOW
START NOW
START NOW
START NOW
START NOW
#1 Wiley CPAexcel Review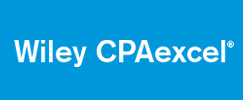 RATING:★★★★★

Bite-Sized Lessons: Wiley CPAexcel has created a model based on "bite-sized lessons" in which each lecture is broken down into shorter lessons that take as little as 30 minutes to complete. Shorter segments are more effective if you can't commit to multiple-hour lectures in one sitting. These smaller lessons allow you to cover more material at a faster pace.

Most Technologically Advanced: CPAexcel is the most efficient system I've reviewed to date. The course uses analytics from your study progress to give you specific performance metrics and diagnostic exams to help determine your areas of improvement. Their course focuses on your personal "Study Strategy" to assess your progress and optimize your study plan for success.

Study On The Go: The course is available for download on multiple devices, which gives you the option to study on any mobile device when you're on the go. The course also has a mobile app that gives you access to 12,000+ multiple choice questions and 4,000+ flashcards when you're not near a computer but have a window of time to study.

Free Continuing Access: With Wiley you'll enjoy unlimited access and free updates! The Wiley CPAexcel course has no expiration date and all updates and upgrades are free until you have passed the CPA exam. Another unique feature is that you'll continue to have access to the course for up to one year after you pass.

Exam-Identical Software: The practice multiple choice questions and simulations are presented in the exact same format that you will see on the actual exam. When exam time comes, you'll be familiar with exactly those functions and capabilities that are available at the testing center. This way you won't be overwhelmed or confused by the exam software.
#2 Roger CPA Review

RATING:★★★★★

Engaging Video Lectures: The biggest selling point of this CPA exam review course is Roger himself. He's a truly dynamic and engaging teacher who makes you want to pay attention. His positive energy pulls you in and makes the material so much more interesting and it's obvious he has a passion for helping students pass the CPA exam.

High Quality Material: Roger writes his own book, creates the multiple choice questions in-house based on released AICPA questions, and teaches every lecture in the program himself. You know you're getting high quality study material based on Roger's experience and expertise.

Memorization Techniques: "The Roger Method" uses memory aids and mnemonics to help you retain the information. This makes it easier to remember the overwhelming amount of information come test day.

Flexibility to Study Your Way: Roger CPA Review offers great flexibility in how you study with convenient 24/7 online access, availability on mobile devices, offline access with USB, and audio lectures. With the various study options, you can study anywhere, at any time.
#3 Surgent CPA Review

RATING:★★★★★

Experienced Instructors:
Surgent CPA Review instructors each have at least 15-20 years of experience teaching accounting and CPA Exam preparatory courses. This gives them more insight and useful strategies than less experienced instructors. Video lessons are very concise and generally average 10 minutes in length making lessons easier to absorb.

Revamped Dashboard:
Surgent has released an updated version of its course and this 2.0 overhaul is designed in a manner that is both intuitive and aesthetically pleasing. This is one of the cleanest-looking courses on the market and it's something that differentiates the Surgent review from other products. 

Unlimited Course Access:
With Surgent, you have complete access to course materials until you pass. This really differentiates Surgent from other CPA Exam course reviews as it eliminates the stress of worrying about additional fees should you fail to pass.

Value: In terms of getting the most bang for your buck, it's hard to beat the Surgent CPA Review. With a new design and more streamlined access to content, you'd expect a price tag that's a little higher.

Free Flashcards: Surgent created a Free CPA Exam flashcard app that is available for both iOS and Android devices with a 5-star rating in both app stores. The app features 2,200 terms and definitions and is free, regardless if you choose to purchase the full course or not.
#4 Yaeger CPA Review

Excellent Customer Support: Some students may have reservations about the lack of live lectures or fear that their questions won't be answered. However, Yaeger provides direct access to instructors via their live Instructor Hotline, a feature most other courses do not offer. Live help comes from the instructors who teach the video lectures, including Phil Yaeger himself!

Flexible and Customized Format: Yaeger caters to all types of students and offers flexibility by offering different types of study formats. The new AdaptaPASS course reflects students' own preferences in how they like to study and takes into account the upcoming changes to the CPA exam in 2017 whether you prefer video lectures or textbook format.

Teaching Approach: Yaeger's instructors will walk you through each topic in their video lectures step-by-step, while they reinforce your understanding of each concept by working through hundreds of multiple choice questions and simulations right alongside you. Their goal is to make sure students understand concepts, as opposed to rote memorization.

Affordable and Flexible Pricing: The complete Yeager online course includes the 100+ hours of video lectures, interactive textbooks, test bank software, instructor handouts, and access to the Instructor Hotline. Yaeger allows you to buy different packages, individual section materials, or various time subscription plans depending on how quickly you expect to pass each part.

Additional Study Help: Yeager provides the option of audio lectures, the CPA review quiz generator, CRAM courses, and mobile flashcards. I recommend Yaeger for those students who need a comprehensive course that provides in-depth explanations and multiple study options. Honestly, I don't think there's a student who couldn't benefit from all the choices Yaeger has to offer!
#5 Gleim CPA Review
RATING:★★★★★

Comprehensive Material: The Gleim material covers every topic that could appear on the exam and goes into great detail. By studying every possible area, you can be certain that there will be no surprises when you take the actual exam.

Number of Questions: Gleim provides students with over 9,000+ multiple choice questions. Using Gleim as a supplement for FAR, I found that the questions were a lot more difficult than those on the actual exam. By mastering the difficult practice questions, I was more than prepared for the questions on my exam.

Affordable: At $1,399 Gleim is the best bang-for-your-buck course on the market. Thousands of practice questions and sims, a customizable study planner, audio lectures, and a personal counselor all make this course stand out. If you just want to use this program as a supplement, you can even purchase individual test prep for a single section of the exam for under $200.

Audio Review: An audio review is provided with the purchase of the Gleim Review System package. It can be downloaded to multiple devices to facilitate studying on the go. I used an audio review while I studied and it helped me tremendously. The information is relevant and set up logically in 20 audio lectures (per section) that last approximately 30 minutes each.

Access Until You Pass: Gleim Online will remain current for 18 months from your purchase date, but if you do not pass within that time frame by using Gleim materials, they offer extended "Access Until You Pass." If you do not pass the CPA exam sections for which you have purchased Gleim Online, you will receive unlimited continued access to Gleim Online until you pass.
#6 Fast Forward Academy CPA Review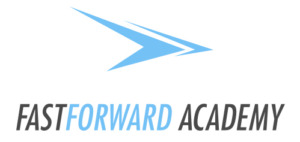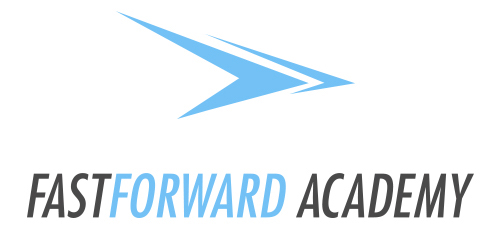 RATING:★★★★★

Affordable:
Fast Forward Academy CPA review is relatively affordable at $1,349 for the Online Bundle package, or $1,749 for the Smart Bundle package, which comes with physical textbooks. The course is designed for students who prefer not to use physical textbooks, but let's be honest—there's better options out there!

Responsive Study Planner:
The study planner is customizable and responsive. Once you select your study period and exclusion days, your daily study tasks are set up for you. Students can opt to receive notifications by text message to remind them of daily tasks. Some people have noted that this system isn't too great, as it's annoying and not really anything that can't be done via another app or calendar.

30 Day Refund: 
Fast Forward has a guarantee that grants you access to the course until you pass. But what if you don't fit well with the course structure and want to use a different course. Well, you'll only have 30 days to figure it out in order to receive a refund. 
This isn't much time, especially if you find out the course didn't work for you when you don't pass. Other courses don't have a time limit on their refund and instead abide by a pass or refund guarantee. You'll have to make sure you meet all of Fast Forwards 30 day refund qualifications too in order to get your money back.

No Mobile App: Although Fast Forward Academy's learning platform can be accessed from most mobile devices, including iPads, iPhones, and most Android phones, there is no dedicated app to make studying on your phone or tablet more streamlined and convenient. Other courses have awesome mobile apps that makes quick study sessions easy and simple. It helps to have an app that you can use to quickly fit in a topic or two on-the-go.
#7 Becker CPA Review

OVERALL RATING:★★★★★

Challenging Practice Questions: Becker CPA Review has more than 7,200 challenging multiple choice questions that link directly to eBook pages and lectures.

Study Anywhere: Use your laptop, Iphone or Android phone to study anytime and anywhere. Best of all, your progress is always saved across all devices making it convenient when you're on the go or just want to pick up where you left off. Still, other courses have better mobile offerings.

Cost: The Becker CPA Review is the most expensive option available. Even though Becker has a decent course and unlimited support, Becker cannot compete with other courses that include much more for a cheaper cost.

No Audio Courses: Becker CPA Review doesn't offer audio courses. Other review courses have audio courses since many students like to have the freedom of studying on the go. Becker does not even offer audio courses for an additional cost, so check out other courses that have this option, especially if you are an auditory learner.

Inconsistent Live Classes: Students report that Becker's live classes are inconsistent and can be hit or miss, depending on the instructor and location. I've talked with many Becker students and most agree that the live classes are below par and the online course option is much better.
Wiley CPA Review Course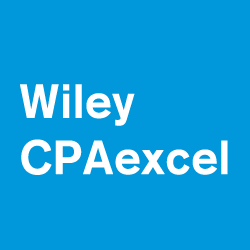 Course Rating: ★★★★★
Wiley CPAexcel
is one of the best CPA review courses on the market. Their CPA study materials are a great choice for students who need to cram short study sessions into their already packed schedules.
If you're working many hours on the job and studying for the CPA exam at the same time, you will really appreciate the efficient "bite-sized" lessons Wiley created specifically for busy employees and students.
Within the past year, Wiley has made some significant upgrades and improvements that make their course even better. You'll save time without sacrificing competence because the lectures and materials get right to the point, cutting out extra information so that you can focus on those items that matter most.
Bite-Sized Learning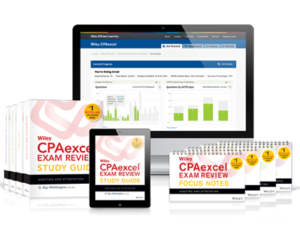 Wiley CPAexcel prides itself in being super efficient. Each section of the review course is broken down into smaller sections, which makes studying for the CPA exam seem a lot less overwhelming. This is great for anyone who has a full-time job and other obligations that prevent long, uninterrupted study sessions.
One of the best features of the course is the way that the material is divided up into smaller, more manageable topics.
Each main topic is broken into smaller subsections that will only take about 30-45 minutes of your time. This gives you the flexibility to squeeze in a study session even when you have less than an hour to spare. Chunking the information also makes it easier to process and memorize.
Huge Practice Question Test Bank
Wiley CPAexcel gives you access to 12,000 practice questions and 600 task-based simulations, more than any other CPA review course on the market!
The practice questions in the Study Mode take the form of a short multiple choice quiz. This is a great way to check your understanding of the material right away without taking a full-length practice exam. You can speed through a large number of questions quickly to give you a ton of practice and immediate feedback.
Practice questions in the Launch the Exam mode look exactly like the official CPA exam. In this mode, you don't find out if you got the question right immediately; the questions are graded after you have taken the entire simulated exam.
You can also customize your practice exams and choose to retake one using only those questions you got wrong and select how many questions you want on each practice test.
The task-based simulations include questions that have tables and other areas that must be filled in (i.e. not just multiple choice). Note that many of the task-based questions are very similar, with different numbers substituted for what is basically the same question. Still, Wiley offers more than twice as many as the competition, making these a very useful practice tool.
Simulated Practice Exams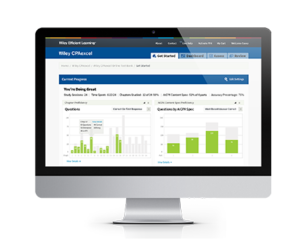 Wiley CPAexcel identifies which questions you missed and then provides an explanation of how to get to the correct answer. This is very helpful because it helps you identify your weaknesses as you review each question you got wrong before taking the Simulated CPA Exam again.
The large test bank makes sure that new questions appear each time you retake the test, giving you the repetition and practice you will need to pass the actual CPA exam. You may want to keep taking the Simulated CPA Exam until you consistently score above 85-90%.
Exam-Identical Software
The practice exams and simulations are presented in the same computerized format you will see on test day, including the specific time limits, break policies, and rules for moving through the exam content. This will familiarize you with the CPA exam format and the functionality of the built-in calculator and flagging system so you won't waste any time on the big day.
Video Lectures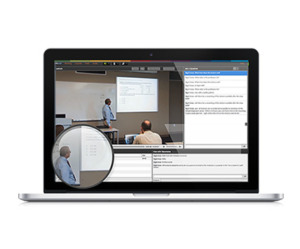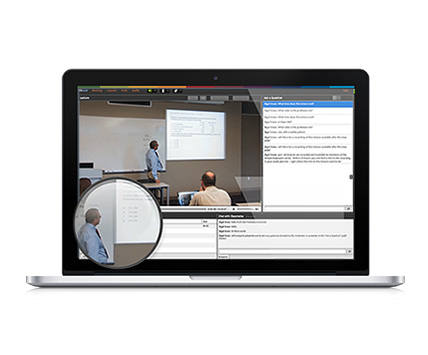 Although most Wiley lectures are not particularly entertaining, they are gratifyingly short. Most are under 30 minutes, and many are significantly shorter (as short as 5-10 minutes!). Although they may not be as engaging or fast-paced as some of their competitors' videos, you will get a clear and concise presentation by a very qualified instructor.
Important information is displayed alongside the lecturer to help you identify the key points, and essential terms may be emphasized in bold. Slides can also be printed out as study aids or for students to take additional notes.
Audio-visual learners will benefit from this format because they can listen to the lecture while reading the most important points and taking notes. Although I wouldn't recommend skipping the assigned readings, the information that comes up on the slides and is explained by the lecturers will help you retain the most important information necessary to pass the exam.
Deep Dive Lectures
Another useful feature to help students improve their scores comes in the form of Wiley's "deep dive lectures." In these, experienced accounting professors lay out how to solve the most challenging problems on the CPA Exam step by step.
Online and Offline Accessibility
There is no limit on the number of computers and devices that can download the software. The course is also accessible from smartphones and tablets via Wiley's Android or iOS apps.
If you want to study even when you are offline, no problem! Just slide in the 32 GB flash drive for offline access and get back to work.
You'll also get unlimited use of their videos, quizzes, and course material that never expires. That's right, you get lifetime access to updates once you buy the course! Wiley's Partner Until You Pass Guarantee ensures that your course will always be up to date, no matter how long it takes you to pass, thanks to the free content and software updates.
Discounts
Beat The CPA Discount
Wiley is offering an BIG limited-time discount to all Beat The CPA readers! Find out the details and Show Coupon.
20% Off Student Discount
If you are currently enrolled as a full-time or part-time college student, or have graduated within the last 90 days, then you are eligible for the Student Discount.
Weekly Special Offers
Every week or two Wiley offers a new special discount on their website. To find out what promotion they are offering this week, click here.
Additional Mentoring Available
For those who need additional one-on-one instruction or want to discuss more complex questions, mentoring is included with the platinum and gold courses. Students can post their questions on a discussion board and get answers from experienced professors or other CPAexcel users in under 24 hours.
You can also search the archived discussions to see if the answer is already there, or get personal help on topics covered in the lectures and demonstrations of how to solve specific problems. If you enroll in the virtual classroom series, you will be able to get answers to your questions in real time.
Virtual Classroom Series
Wiley CPAexcel offers a Virtual Classroom which includes a combination of pre-recorded lectures and live online classes. Here instructors focus on the most challenging questions that students frequently get wrong on the exam.
You can ask questions during the live presentation and interact with your peers, making it a much more interactive experience. There are also lecture archives, so you can look to see if a topic that you need extra help on has already been covered.
My Suggestion
If you are looking for an efficient way to study for the CPA exam, look no further. This course is the way to go if you have a busy schedule and need a creative way to cover all the material you'll need to know for the CPA exam as quickly and conveniently as possible.
Recent upgrades and updates have made this course even better and more efficient. The Mentoring option, Virtual Classroom Series and large number of Proficiency Questions, authentic Practice Questions, and task-based simulations make this course a winner.
Wiley's course offers more practice questions than any other course on the market, giving them a huge advantage over their competitors. Check out their free trial today to see this efficient course in action or try your hand at the free weekly CPA quiz!
Pricing
Silver CPA Review Course
Price: starts at $1,700 or $575/section
Includes:
Bite-Sized Lessons
Electronic Study Text
7,500+ AICPA Past Exam Questions with Answer Rationales
5,500+ Proficiency Questions
4,200+ Digital Flash Cards
Student Discussions
450+ Task-Based Simulations
Unlimited Simulated CPA Exams
Final Review
Exam Planner & Personalized Study Schedule
Diagnostic Exams & Strategy Support
Performance Metrics
110+ Hours Video Lectures + Slides
Course Outlines (print or eBook)
Partner Until You Pass Guarantee – Free Content and Software Updates
32 GB Flash Drive for Offline Access
Gold CPA Review Course
Price: $1,850 or $625/section
Includes: Everything in Silver CPA Review Course plus
Platinum CPA Review Course
Price: $2,450 or $825/section
Includes everything in Silver and Gold CPA Review Courses plus:
Virtual Classroom Series
Online CPA Test Bank – offers an additional:

4,400 AICPA Past Exam Questions with Answer Rationales
148 Task-based Simulations
Replicates Prometric Experience

Flash Cards (print)
Focus Notes (print or eBook)
12,000 total practice questions
CPA Course Supplements
Certain elements of the program can be purchased individually as a supplement to the Silver and Gold courses:
CPA Focus Notes – starting at $40
CPA Flashcards – starting at $50
CPA Virtual Classroom Series – starting at $100
CPA Self-Study Pack – starting at $240
CPA Online Test Bank – starting at $150
CPA Study Guide – starting at $65
Roger CPA Review Course

Course Rating: ★★★★★
Roger CPA Review earns the top spot on our list as the most engaging and comprehensive course on the market. Features include high-energy lectures that keep you interested, diagnostics to track your progress, and mnemonics and memorization aids to help you retain the most essential information.
If you are looking for an effective and engaging course, you've found it. Here are the most important elements that set Roger CPA Review apart from the competition:
User-Friendly Online Platform
The streamlined dashboard design is a definite plus of this course. When you log in, you can choose a course outline (BEC, FAR, AUD or REG) and get started right away with a video, or try your hand at practice questions.
At the top of the dashboard, a countdown clock tells you how many days you have left before the exam, and the top right reminds you exactly where you left off during your most recent study session. It also shows you how much of the course you've already completed to gauge your progress.
You can navigate easily among different sections on the site, watch videos or listen to audio lectures, or take notes and solve practice questions. The dash keeps a current overview of all of your studying in a kind of table of contents, so you can see how much of a video you've viewed, and whether you've bookmarked certain topics.
Video Lectures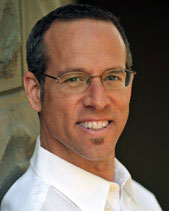 The video lectures in this course stand out for their high energy and fast pace. One thing is for sure: you will not be bored while you study if you choose Roger CPA Review! The course founder, Roger Philipp, keeps students interested and focused with his upbeat and unique "Roger Method" and fast-paced lectures.
His passion for helping students pass the CPA exam is evident, and he brings almost 25 years of teaching experience to the table. Students can speed up or slow down the lectures if they want to hear something again or need more time for the information to sink in.
You can take notes in the video module and highlight or search text that pops up in the window immediately to the right of the video you are watching. The program saves and archives your notes, which can be accessed and downloaded at any time from the "My Notes Summary" section in either PDF or HTML format. The Video Bookmark feature allows you to tag a specific time in the lectures to make it easier for you to go back and review it later.
Excellent Mnemonics
Roger CPA Review makes superb use of mnemonics and other memorization tactics to help students retain all essential information and recall details when it matters most. These tools provide a better, less painful way for students to remember many of the tedious details that are tested on the exam. Being able to recall this information on exam day will definitely give you a leg up on the competition and help boost your test scores.
Integrated Textbook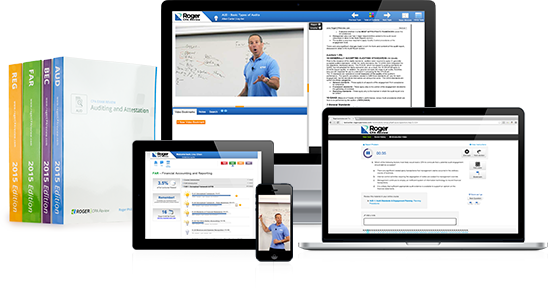 The course textbook is fully integrated with the software, allowing students to take notes, create custom practice tests and quizzes, and check on their scores while they are online. Textbooks are available in both physical and online editions.
The course itself is available online and can be accessed from computers, tablets, and smartphones. Roger offers great flexibility with convenient 24/7 online access, availability on both iOS and Android devices, offline access with USB, in addition to audio lectures.
Revamped Practice Questions
Roger CPA recently updated their practice question bank, giving students access to more than 5,000 practice questions, simulations, and AICPA-released questions. Also included are detailed explanations so that students will know exactly why a specific answer choice is the correct one.
The diagnostic software tracks and analyzes your performance so you can identify which sections you'll need to review again before you take the exam.
24/7 Support
You can also get around-the-clock help from actual CPAs through the Homework Help Center if you need clarification of a trickier concept or two. Simply go to the Homework Help Center screen, select "Ask a Question" and fill out the form, and you'll get a professional response in less than 24 hours.
Fast Pace of Lectures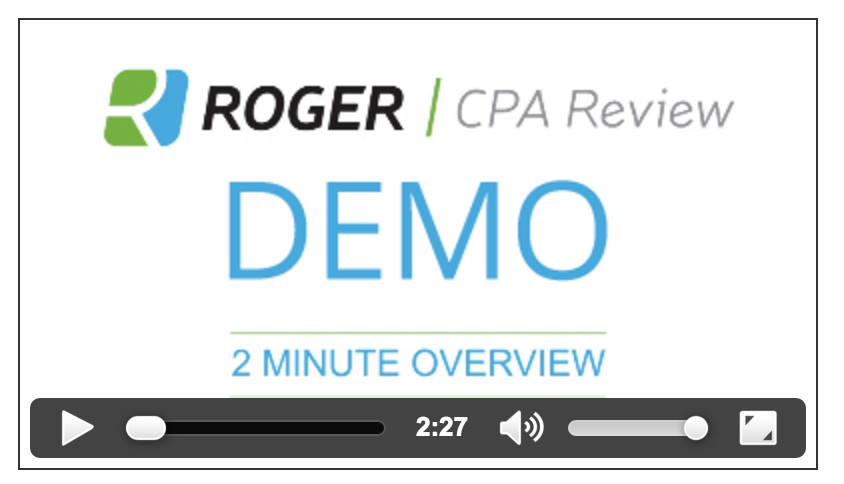 Roger teaches his lectures at a faster pace than other review courses. His energetic teaching style helps to keep you engaged and focused at all times, and it's very effective, however some students may have a harder time keeping up.
To address this issue, Roger's development team added the feature that gives you the ability to slow down the playback speed of each video in addition to closed captions or subtitles for English. This is extremely helpful for international students, students with learning disabilities, and any other CPA candidates who prefer to learn at a slower pace.
Check out this Free Demo to see if his teaching style is a good fit for you.
Special Discounts
Fresh Start Discount: If you recently purchased a CPA review course that didn't help, cost over $400, and would like purchase Roger CPA Review- you are eligible for the 20% Off Fresh Start Discount.
Student Discount: College students who are enrolled in 12 units or have graduated within the last 60 days are eligible for a 10% Off Student Discount. The discount is good for a one time purchase of all Roger CPA Review Courses and Products.
Crush Discount: Roger CPA Review is offering a GIANT limited-time discount for Beat The CPA readers! Check out the details of this exclusive offer .
Financing Plans Available
Roger CPA Review now also offers financing plans to help cash-strapped students afford their courses and materials on a fixed monthly payment schedule.
Good CPA review courses are not cheap, and Roger CPA Review has partnered with another company to offer financing as low as $149 a month for qualified clients.
Here's how it works: you'll be asked to supply basic information during checkout if you select the "Affirm Monthly Payment" option. You will find out right away if you are approved. You can pay over 3, 6, or 12 months with interest rates from 10-30% APR, depending on your credit rating.
You can pay your monthly bill with a bank transfer, check, or debit card. To learn more about these financing options please
click here
to read the details on the Roger CPA Review website.

Audio Review Course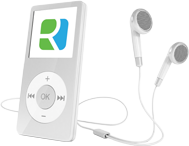 Roger Philipp writes his own textbooks and teaches every lecture in the program himself, so you can be confident in the high quality of material. The Roger CPA Audio course features the same dynamic and high-spirited lectures for which Roger has become known.
If I had to pick one audio course, this would definitely be my first choice. It's available in an MP3 format and focuses on the most heavily-tested CPA exam topics. You can listen on-the-go in your car or during your commute to maximize your study time.
My Suggestion
The best reason to choose Roger CPA Review is to watch the man himself in action. His motivational lectures, catchy mnemonics, and high quality materials make reviewing for this challenging exam more interesting and efficient than other CPA prep courses. I appreciate that Roger can take any accounting topic and make it interesting, while cutting out any extraneous information to shorten study time.
The mnemonics help students remember detailed information, the student discounts make the course price reasonable, and the online options make it a breeze to study from different locations whenever you have the time.
I highly recommend Roger CPA review to students who are looking for a quick, engaging, and efficient way to study for and pass the CPA exam.
Recap
PROS
Dynamic and Entertaining Video Lectures
User-Friendly Platform and Streamlined Dash
5,000+ Updated Multiple Choice Questions with Explanations
Ingenious Mnemonics
Student Discounts
24/7 Support from Qualified CPAs
High Quality Materials and Flexibility
Financing Offered
CONS
No Unlimited Course Access – Offers 18-24 Months of Access
Pricing
Select Course Package
Price: $1,695 or starting at $148.99/month
Includes: 100+ hours of lectures, electronic/physical textbooks, 5,000+ practice questions and simulations, unlimited practice exams, course diagnostics, Homework Help Center support, study planner, 18 months of course access, and free updates.
Premier Course Package
Price: starts at $2,095 or as low as $184.15/month
Includes: Everything in Select Package plus 6 month extension for a total of 24 months access, and offline lectures on USB drive.
Elite Course Package
Price: starts at $2,895 or $254.47/month
Includes: Everything in Premier Package plus CPA Exam Flashcards, Audio Lectures and Cram Course.
Cram Course
Price: Full Online Cram Course $970/ Flash Drive Cram Course $995
Includes: Choice of online (2-month access) or portable flash drive (8-month access), 10-25 minute lectures, practice questions related to purchased lectures plus explanations, and electronic and physical textbooks.
Surgent CPA Review Course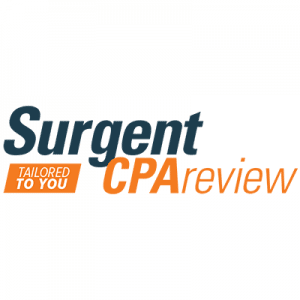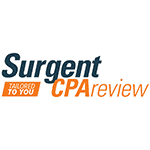 Course Rating: ★★★★★
Surgent CPA Review promises to deliver excellent test results in less study time. This efficient program targets the most important topics on the CPA exam and uses adaptive learning technology to pinpoint students' weak areas so they can focus on their knowledge gaps.
Founder Jack Surgent and expert instructor Liz Kolar lead an experienced and effective team of teachers. Their comprehensive study materials cover all essential topics on the CPA exam without getting bogged down in the details.
Adaptive Technology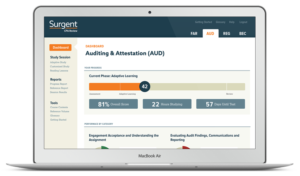 Surgent takes advantage of the latest technology to help students cut down on study time. The company reports that most clients spend less than 100 hours studying for each part of the exam. Surgent's proprietary software determines which areas need more practice and which topics have already been mastered.
The program tracks your results as you answer questions and builds custom study sessions for you based on that information. After you've answered about a third of the questions in a section, the software selects those questions you should study next and directs you to specific readings and videos.
You'll receive a customized reading list based on questions you have gotten wrong. Instead of slogging through hundreds of pages of reading, Surgent takes you right to those readings that will help you ace the questions you previously got incorrect. The course also selects those video lectures that are most closely related to your current area of focus so you'll know when you should move from one study phase to the next.
Convenient and Effective Course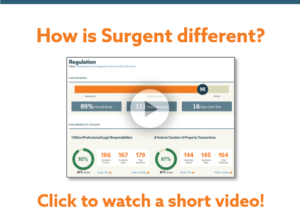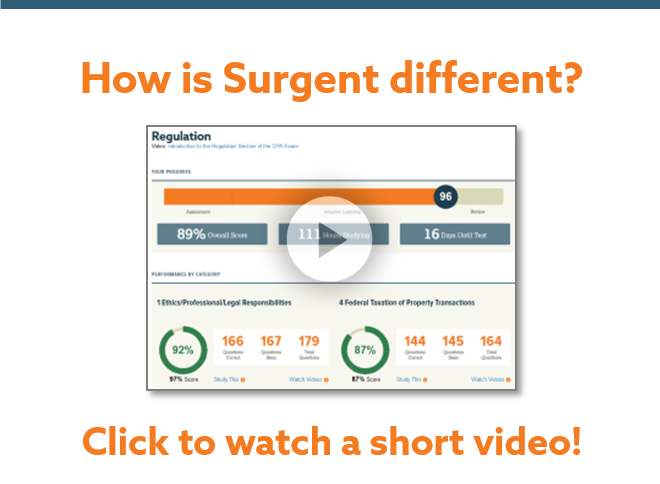 Nothing beats studying from the comfort of your own home. Short video lectures by expert instructors, a tailor-made study plan, and progress tracking are just a few of Surgent's convenient and effective features for students who want to go at their own pace.
More than 350 guided video lectures, 6,700 AICPA licensed multiple choice questions and answers, and 260 task-based simulations can be accessed from your computer, tablet or cell phone. (Please note that Kindle Fire, Nook Tablets and E-Readers are not supported.)
Physical textbooks are available but optional, as the course was designed to be used with electronic texts. Lectures are short (around 15 minutes each), making it more likely that you will stay focused and complete your study session goals.
Customizable Options
Type in the date of your exam, select the days of the week you prefer to study and the software will create a study plan just for you. The online Study Planner calculates the number of hours you will need to study each day in order to complete the entire course before your exam date.
The study notes are a great review tool, especially once you get close to the end of the course and your exam date. Add this to the custom readings and relevant videos that are chosen for you based on your performance (as explained above), and you'll see how Surgent truly personalizes its course for each client.
Experienced and Engaging Instructors
Course founder Jack Surgent, CPA, and award-winning professor Liz Kolar, MBA, CPA, CGMA lead a team of experienced CPA instructors, who do a great job of breaking down the more complex material into bite-sized chunks in their short videos.
The engaging presentations help you grasp the concepts so that you can apply your knowledge effectively when you get to the practice questions. Former students praise Surgent's instructors for their high level of energy, clear explanations and helpful study hints. Surgent's staff is also helpful and prompt. You can contact them by phone and email and the turn-around time for a response is typically less than 24 hours.
Free Flashcard App
Get access to 2,200+ flashcards by downloading the Surgent CPA FREE flashcard app from the Google Play or Apple stores. You can easily flip through the cards on your phone or mobile device any time you have a few extra minutes to study.
The cards cover the material on all four sections of the CPA exam and include terms with definitions and multiple-choice questions with answers.
Pass Guarantee and Access Until You Pass
Surgent boasts an impressive pass rate: 89.7% overall for students who follow Surgent's suggested course instructions, and a 100% pass rate for students who finish the whole course with a score of 80% or higher.
If you fail the CPA exam after studying with Surgent, they will refund the tuition or provide continued access to the program until you pass, so course materials do not expire. Please see their website for details of the pass guarantee.
Free Trial, Payment Plan, and Discounts
You can sign up for a free three-day trial or register to attend a live online 30-45 minute demonstration webinar to find out more about Surgent CPA Review. The webinars are typically offered Tuesday, Wednesday or Thursday evenings. You can also sign up for the "Video of the Month" to get a video review of a CPA exam topic including related multiple choice questions and simulations.
Surgent CPA Review offers a 0% interest, no-fee monthly tuition plan option for CPA Exam candidates who enroll in the full 4-part CPA Review program. Right now you can save 20% OFF all Surgent study materials using this exclusive Discount Code!
Things To Improve
The free flashcard app is useful, and the course is accessible from most mobile devices, but it would be great if the app included additional practice questions or was better integrated into the course.
Surgent CPA Review's price is high compared to the lower tier CPA review courses, but after applying this 20% Coupon Code, the price is a bargain and lower than courses with similar offerings.
While its great that there's a 3-day free trial, a longer period would be preferable. This length of time is lower than some competitors, but you should still be able to get an idea of what's in the course after this period.
My Suggestion
Surgent CPA Review is a solid choice for students with busy schedules, who have little time to waste and want an efficient and flexible review program. The adaptive technology saves students hours of study time by identifying problem areas and directing students to relevant video lectures and reading materials.
Surgent's creators don't think students have to read every single page or watch every lecture in order to pass if they work on their weak areas and follow the study suggestions. Their priority is happy customers who pass each section of the CPA exam on the first try. I highly recommend this course for its time-saving efficiency and the unlimited access until you pass.
Why not check out the 3-day free trial today? Or sign up for their webinar to see if Surgent CPA Review is right for you!
Recap
PROS
Custom Features & Technology Reduce Study Time
On-Demand, Online Course
Experienced, Energetic Instructors
6,700+ Multiple-choice Questions and 260+ Task-based Simulations
350+ Short, Engaging Videos
Flashcard App
Payment Plan Available
Access Until You Pass
CONS
Short Trial Period
No Live Seminars or Interaction with Instructors
Pricing
Surgent CPA Review Complete 4-Part Course
Price: $1,595 ($1,276 with our discount!)
Includes: 6,700+ multiple-choice questions and 260 task-based simulations, including previously released AICPA CPA Exam questions with detailed explanations, 350+ short video lectures, customized study notes for each lecture, free flashcard app, and unlimited course access until you pass.
Individual Section Review (AUD, BEC, FAR, REG)
Price: $485 for each section
Includes: Relevant multiple-choice questions and task-based simulations, videos, and study notes relevant to each section of the exam.
Yaeger CPA Review Course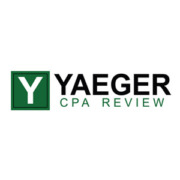 Course Rating: ★★★★★
Yaeger CPA Review has completely redesigned its course to reflect the upcoming changes to the CPA exam in 2017, and offers a highly customized learning experience to clients.
Founded by Phil Yaeger in 1977, Yaeger CPA Review has recently rolled out its new AdaptaPASS course. By asking students a few questions about how they prefer to learn, the software can generate a tailor-made course that meets clients' specific needs.
AdaptaPASS Study Experience
Yaeger's new AdaptaPASS program was developed to provide students with a truly personalized learning experience. Get a completely customized learning platform based on your answers to a few short questions about your learning style and the way you prefer to study (i.e. do you want more readings, or do you want a lot of practice questions? Would you prefer detailed explanations or a short summary? What does your schedule look like?).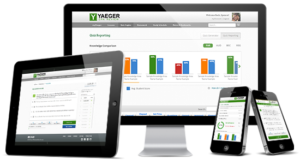 Once generated, your dashboard will look completely different from other students' dashboards, even if you are enrolled in the same course.
Yaeger takes advantage of computer adaptive learning to design your course and shape your learning experience. Study modules change based on your performance in previous modules. Each time you use the system it gets "smarter" by using predictive technology to zero in on your strengths and weaknesses. You'll receive recommendations of what to focus on according to your study history.
Review content is personalized and optimized so that students are presented with the video lectures, audio lectures, textbooks, and customized quizzes and exams that will help them the most.
AdaptaPASS includes unlimited videos, CRAMs, audio and an updated test bank that reflects the new format of the 2017 exam. This course is still in the testing phase, making now a great opportunity to check out the beta version at a discounted price.

Streamlined Dashboard
The well-organized dashboard allows you to see your progress at a glance and makes it easy to navigate among the various modules. Yaeger has kept those features students have found useful in the past and has added several interesting innovations.
One useful feature is the "Book Learning Focus" module. As you are reading information in the online textbook, the content in the windows that surround the primary textbook window changes as the information in the textbook changes.
For example, a series of videos that have content that is related to the textbook section you are reading will pop up in an adjacent window, and multiple choice questions that are directly related to content on the textbook page will come up in another window. As you move to another page or topic, the content in the adjacent windows will change to match the textbook content.
Video Lectures
Yaeger's video lectures are comprehensive (although somewhat long). The instructors work hundreds of multiple choice questions step by step to help you learn how to tackle even the hardest problems and reinforce your understanding of each concept.
Yaeger's straightforward teaching approach will help you understand each concept and know how to apply it. You can preview a few lectures by clicking on the "view demos" tab on the Yaeger CPA Review website.
Within the course, the videos are completely integrated with the interactive textbook, so you will see the relevant textbook pages appear as the professor discusses them in the lecture. An optional comprehension check follows the videos, so you can answer a question about information presented in the video to see if you understood the content.
Students with shorter attention spans may get bored by Yaeger's traditional video lectures. They are structured like typical, college-level accounting classes and may appear slow. If you have a short attention span, or are easily distracted by the surrounding information (textbook sections, videos, relevant multiple choice questions that pop up in adjacent windows), then this might not be the best fit for you.
Custom Quizzes
Along with your customized learning platform, you can ask the system to create quizzes based on your weakest performance areas for you, or you can create your own quizzes with a specific number of questions from select topics, include only multiple choice questions, only simulations, or a combination of both. Simply set the parameters, and design short or long quizzes based on your needs and time constraints.
CRAM Courses
There's nothing like last-minute nerves, and Yaeger's CRAM courses are designed as a final review that will help candidates refresh their knowledge and prepare themselves a few weeks before they walk into the test center.
This option is ideal for students who want to brush up during their final review and raise their score by a few points. Choose between the online-only CRAM and the online + offline USB CRAM course, depending on whether you will have internet access.
One-on-One Live Support
The Live Instructor Hotline provides support from actual CPA exam instructors, so you're guaranteed to get reliable information straight from the source. This includes live help from Phil Yaeger himself! Access to instructors whenever you need it is especially important for a course that has no live study options. Thanks to the hotline, you can contact your instructors directly for help.
My Suggestion
This comprehensive, in-depth review course will appeal to students who are looking for a self-study option that takes advantage of new technology for a customized educational experience. The live instructor hotline is a huge plus because it provides high-quality, live student support from actual instructors over the telephone.
Although we recommend buying the entire course, the option of buying each component separately is convenient for those who have already taken and passed one or more sections of the CPA exam, or are looking to supplement their studies with additional materials, such as the test bank, CRAM course, or flashcards.
Gleim CPA Review Course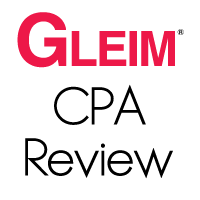 Course Rating: ★★★★★
Gleim CPA Review is one of the most well-regarded prep courses on the market, and its competitive price makes it an attractive option for many students and young professionals. The completely online review system offers all the information you'll need to pass the CPA exam.
It is best suited for self-disciplined individuals who will log in and study on a regular basis. Gleim's good reputation, quality materials, and pass-or-refund guarantees make this a solid choice for those looking to save a little money while they study for the CPA exam.
Streamlined Online Dashboard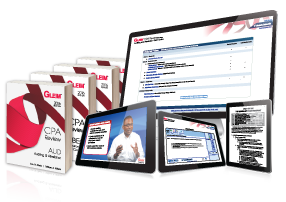 The course dashboard offers no distractions and lets you get right down to business. A list of study topics appears on the left, and your scores from the various practice questions, quizzes, and simulations appear next to each topic on the right as you complete them.
Individual units within the study topics are just as streamlined: you'll see a short list of topics and links to multiple choice practice tests. Everything is very intuitive and organized. All you have to do is motivate yourself to log in and do the work.
Final Review and Exam Rehearsal
Gleim recommends that users complete a Final Review one week before their exam. A link to the Final Review appears underneath the entire list of study topics and contains an Exam Rehearsal module and a Test Prep module.
The Exam Rehearsal feature simulates the actual test you will take in the Prometric testing center so you will be prepared for the format and time restrictions.
In Test Prep mode, you can create a practice exam, a study session, or analyze your performance. You can also design a review session based on your history.
Video and Audio Lectures

The instructor video lectures come bundled with Gleim's Premium review course and include over 100 videos, ranging from under 10 minutes to 30 minutes. Gleim CPA professors are experienced U.S. professors who lecture on key topics and demonstrate how to solve multiple-choice questions and simulations one step at a time, making it easy to follow.
Audio lectures are also available and can be purchased separately. These lectures include one overview for each Gleim Review study unit. Lectures are clear, of good sound quality, and short (mostly 5-10 minutes). Students can download or stream the lectures, making it easy to review while commuting or traveling.
For each study unit, those who purchased the Premium Review System can choose their preferred type of lecture: Gleim Instruct (video of professor lecturing), Audiovisual Presentation (Powerpoint slides with narration) and Audio Lectures. (Or listen to and watch all three versions to let the information really sink in!)
Diagnostic Quizzes and Adaptive Learning
A short multiple choice quiz at the beginning of the study unit is another nice feature of Gleim's Review System. The quiz identifies what you already know before you start your review so you can focus on those areas that need the most attention.
Adaptive learning is the name of the game in the industry, and Gleim has made good use of this technology in its Review System (although you can opt out of this choice and select your own practice questions from those areas you want to study as well).
Large Number of Practice Questions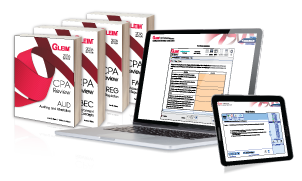 Gleim users get a lot of practice, thanks to the large test question bank. Having access to 10,000+ questions means that you are unlikely to see repeats during your practice sessions and will feel more confident in your skills when you go into the exam.
You can choose from the Test Prep or Simulation Bank options in the Mega Test Bank. Questions include true/false, multiple choice and Task Based Simulations. You are allowed unlimited attempts on all practice tests.
Check your progress with the Performance Analysis feature, which tells you how are you are doing and identifies areas that require further study.
The Gleim CPA Test Prep module can also be used as a supplement to other CPA review courses. For a low cost, you'll get access to several thousand additional practice questions.
Free Demo and Pass/Refund Guarantees

If you create an account by providing your email and some information about yourself, you can try out Gleim's products for free. You'll get complete access to the first study unit, can check out the Test Prep module, listen to audio lectures, and download and view relevant study materials.
Gleim also offers an impressive set of guarantees for its products. If you do not pass the CPA exam (or individual sections) on your first attempt after using their course, you can request either a refund or unlimited continued access to all online study materials until you pass. Please see Gleim's website for additional rules and requirements.
Too Much of a Good Thing?
The one drawback of Gleim's course is that their materials may be too comprehensive. The extensive readings and impressive number of practice questions and simulations are not for the faint of heart and will take some time to work your way through.
My Suggestion
Gleim CPA Review is a great choice for self-motivated learners looking for a less expensive review course that is still effective. The videos may not be as engaging as some of their competitors, but they are clear and taught by friendly and knowledgeable professors who all appear to have the same goal: to get students to pass the CPA exam on their first try.
The program is very flexible because you can buy one of the Review Systems, or you can purchase just the audio lectures or the test bank. The best value for your money, however, is to get the Premium Revew System, which includes everything you could possibly need to know for the CPA exam. The Test Bank alone is probably worth purchasing, even if you are already working with a competitor's review course.
Try out their extensive free demo today to see if the tried-and-true Gleim materials are right for you!
Fast Forward Academy CPA Review Course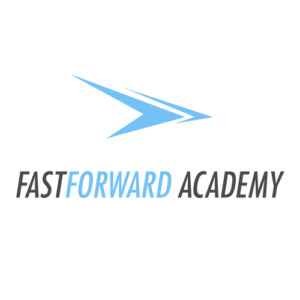 Course Rating: ★★★★★
Fast Forward Academy CPA Review comes equipped with unlimited practice exams and an affordable price that makes this self-study course attractive to self-motivated students on a budget. However, given that passing the exam is more important than saving money, it's not enough to woo many long-term thinkers away from the more robust courses.
An "intelligent" electronic textbook (the FastBook) and custom study sessions focus on areas that are giving you difficulty, so you won't waste time on material you already understand. But once again, this isn't too different than what other courses offer, and many come with plenty of other features.
Smart Technology
Fast Forward Academy capitalizes on the knowledge that one of the best ways to pass the exam is to stay on track. The study planner is fully customizable and responsive, but it's not laid out in a manner that is as organized as other courses are.
If life gets in the way and you need to reschedule a task or skip a study day, you can drag and drop tasks and the calendar will automatically rearrange itself to keep your end goal intact.
The software analyzes your performance data to determine which areas need more practice as you work through the course. However, other courses have better and more data-driven adaptive learning platforms, so it's not the best option in that regard.
Unlimited Practice Exams and Updates
If you choose the Online or Smart Bundle course, you'll have unlimited access to all study materials until you pass the exam. The materials never expire and the most current updates are provided until you pass all exams. The unlimited number of exams are timed and weighted exactly like the actual exam and include complete scoring and analysis.
Support from Instructors and Other Students
If you get stuck or discouraged, you can reach out to an instructor or other students in the course. With the purchase of the Online or Smart Bundle, you'll get full access to the Fast Forward community, a way of connecting to other students who are taking the course. You can post or read questions and track your progress compared to other students who are taking or have passed the CPA exam.
On-the-Go Access
You can study anywhere you go with Fast Forward's course; just access to the website, test bank, ebook, and study planner from most devices, including Mac or Windows computers, iPads, iPhones and most Android phones.
The lack of the mobile app make it challenging if you are someone who struggles with self-guidance. Other courses offer a mobile app with the course that make it easy to fit in a quick study session.
My Suggestion
Fast Forward Academy's most attractive features are the relatively low price and flexibility. There are a decent amount of practice questions in the study bank and the way the course is set up will help you focus your studies. All of this being said, it's not really worth it to go for the cheapest option.
Unlike some competitors whose founders have a vested interest in the CPA exam because they were looking for a better way to pass it themselves, Fast Forward Academy's materials have a more distance approach and don't have that personal touch.
Fast Forward Academy's option to buy individual sections and affordable pricing make it an okay supplement to other CPA review programs for students who are interested in extra practice questions or exams. Just make sure you decide if you like the course or not by the 30 day refund mark—this is quite the negative feature for the course.
This course is best suited for independent and self-disciplined students who are looking to read the material at their own pace and focus on drilling lots of practice questions.
Read Fast Forward Academy Review
Becker CPA Review Course
Becker CPA Review is a review course that aims to help well-funded students pass the exam—well-funded is the key phrase there. Becker's course is decent, but for the money that you're paying, you can get a better product elsewhere.
It is one of the only companies that offers live classes, but these are often less than helpful and leave students with only one learning style option. Becker lacks some of the components of cheaper CPA review courses, but they still charge a premium.
Course Materials
1. Excellent Material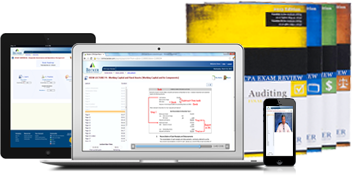 Becker's notes are decent. Though they kept the concepts concise and cut down the information to what is actually tested on the exams, they could improve on this offering.
Becker provides two full practice exams for each section, more than 7,200 multiple choice questions and nearly 400 task-based simulations with answer descriptions that link directly to the applicable eBook pages and lectures. There's 100 hours of instruction from CPAs, attorneys, and exam experts that focus on helping you understand accounting concepts most likely to be tested, but there's not a great presentation for this knowledge.
2. Builds on Basic Knowledge
Becker expects that you have some basic knowledge of most of the material and builds on that, but it doesn't do so in a friendly learning manner.
If you need a lot of in depth explanations and don't have that foundational knowledge, then you may need to utilize Becker's unlimited academic support tool. As a newly graduated student or a candidate who already has a job, Becker's focused material is an okay choice, but once again not worth the steep price.
3. Supplemental FAR Material
Becker's FAR study material by itself wasn't enough to make me feel confident that I would pass my upcoming exam. Becker offers additional study materials for purchase—including flashcards, supplemental multiple choice questions and the Final Review, but you shouldn't have to pay more!
The flashcards are available in print and online versions and include 1,400 cards. There's 50 supplemental multiple choice questions for each section available for individual purchase or you can get them together in a bundle.
4. Online Offering

Becker's multimedia online format gives you some freedom to study at your own pace without deadlines. This is a decent option if you are still in school or already have a job. Its Study Roadmap and Study Planner are tools that can help you along the way. The Study Roadmap is a course guide that shows you exactly what to study and how much time to spend on each topic and the Study Planner helps you to create a customized study plan based on your schedule and study habits.
5. Becker Makes a Promise
If you need to retake the exam, "The Becker Promise" is a tuition waiver that allows students who don't pass on their first try to retake the online and live classes again for free. Becker students must complete 90% of the coursework and watch 100% of the lectures to be eligible for this waiver program without additional cost. Why would they do this? It's simple, they want you to pass.
Live Courses
You'll be lucky to get a few good live instructors. It's a HUGE hit-or-miss to get a teacher that actually teaches the lecture rather than reads straight from the book for a solid four hours. In my personal experience, and from what we've heard, it's not a good choice.
Becker's live courses aren't worth it, so I wouldn't consider this option.
Expensive
Becker's complete course costs $3,393, making it the most expensive CPA review course on the market. This is a big downside, especially since studying for your CPA exam is already a time consuming process. You may want to check out some other courses if you are not in the position to drop the big bucks on Becker. If you're set on Becker, check out their financing options and discounts.
No Audio Courses
Becker offers you the option to learn in three different ways: Self-Study, Online, and Live Classes. Since the Live Classes are not the most helpful, that leaves you with one option of online self study. This is a problem if you are a auditory learner. Audio courses can give you more flexibility in your study plan and let you quickly study during down time like commuting, doing laundry, or even at the gym. Check out some other courses that offer audio courses to get the most out of limited study time.
My Suggestion
I wouldn't suggest Becker's online course, even though it's the better option when compared to the live classes. If you are willingly to pay for this expensive course, you probably won't be a good CPA—the value isn't there! If you are an auditory learner, I suggest checking out some other courses that are more flexible to different types of learners.
So… Are you ready to start studying?
Best CPA Review Course Rankings
| | | |
| --- | --- | --- |
| CPA Course | Company | Ideal For.. |
| 1. | Wiley CPAexcel | Self-studier with busy schedule and little time to study |
| 2. | Roger CPA Review | Structured auditory learner who needs to keep motivated |
| 3. | Surgent CPA Review | Students who want to study at their own pace |
| 4. | Yaeger CPA Review | Visual learners who want step-by-step explanations |
| 5. | Gleim CPA Review | Dedicated self-studier |
| 6. | Fast Forward Academy | Self-studier who focuses on weaknesses |
| 7. | Becker CPA Review | Dedicated self-studier who needs flexibility in schedules |
Written by:
Jessica Davis
Additional Resources to Get You On the Right Track
Not sure which review course is right for you? Don't worry, I've got your back! Check out my side by side comparison of Wiley CPAexcel vs. Becker. You can also learn more about other professional finance and accounting certifications: EA Review Courses, CFA Prep Courses, and CIA Study Materials. If you have any specific CPA questions, just drop a comment below and I'll personally help find the right course for you!