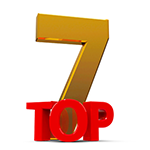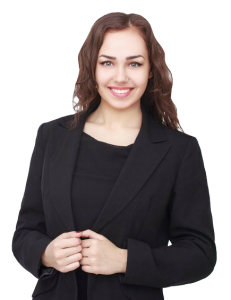 The CPA review course you choose could mean the difference between passing and failing your exams. There's no one-size-fits-all course, so it's extremely important that you choose the one that best fits your personal learning style and preferences. These study materials will be your best friend and constant companion for the next 6 – 18 months, so your decision had better be on point.
Lucky for you, I've gotten full access to and have personally tested each of the top CPA exam prep courses on the market to save you the effort! The chart below shows what each of the top 7 courses provides (or doesn't provide) and explains what I found most important in making this critical decision.
Jump To Individual CPA Course Reviews
Top 7 CPA Review Course Study Materials
CPA Review Courses
Surgent CPA Review
Wiley CPAexcel
Roger CPA Review
Yaeger CPA Review
Gleim CPA Review
Fast Forward Academy
Becker CPA Review
COMPANY
RANKINGS
#1
#2
#3
#4
#5
#6
#7
OVERALL
RATING

★★★★★

★★★★★

★★★★★

★★★★

★

★★★★

★

★★★

★★

★★★

★★

PRICE
$1,799 $1,299
Show Coupon
$2,450 

$1,950


Show Coupon
$2,095

$1886


Show Coupon
$1199 

$1079


Show Coupon
$1,799

$1439


Get Discount
$1,749
$3,393
BEST FEATURE
Most Experienced Instructors
Bite-Sized Lessons
Most Engaging Lectures
Most Flexible Course Formats
Most Comprehensive Content
Adaptive Learning System
Endorsed by Big 4 Firms
AUDIENCE
Students who want to study at their own pace
Self-studier with busy schedule and little time to study
Structured auditory learner who needs to keep motivated
Visual learners who want step-by-step explanations
Dedicated self-studier
Self-studier who focuses on weaknesses
Dedicated self-studier who needs flexibility in schedules
COURSE FORMATS
Online Only
Online or Offline USB
Online or Offline USB
Online & Offline
Online Only
Online Only
Online Only
PRACTICE QUESTIONS
6,840
12,000
5,800
4,300
9,200
5,000
7,200
SIMULATIONS (TBS)
295
600
400
164
1,000
230
400
VIDEO LECTURE HOURS
350 Video Lessons
110
120
104
100
80+
100
FINANCING OPTIONS
AUDIO COURSE
MOBILE
APP
UNLIMITED COURSE ACCESS
18 months
24 months
18 months
FLASHCARDS
$50 per Section
$30-$50 per Section
FINAL REVIEW INCLUDED
$225 – $295 per Section
$165 per Section
STUDENT SUPPORT
Live Chat, Email & Phone Support
Professor Mentoring – 24 Hour Response Time
24/7 Homework Help Center
Instructor Hotline – Phone & Email Support
Personal Counselor – Phone & Email Support
Email Support & Online Community Forum
Phone & Email Support
PROS & CONS
Read Review
Read Review
Read Review
Read Review
Read Review
Read Review
Read Review
FREE TRIAL OR DEMO
START NOW
START NOW
START NOW
START NOW
START NOW
START NOW
START NOW
Surgent CPA Review

RATING:★★★★★

Experienced Instructors: Surgent CPA Review instructors each have at least 15-20 years of experience teaching accounting and CPA Exam preparatory courses. This gives them more insight and useful strategies than less experienced instructors. Video lessons are very concise and generally average 10 minutes in length making lessons easier to absorb.

Revamped Dashboard: Surgent has released an updated version of its course and this 2.0 overhaul is designed in a manner that is both intuitive and aesthetically pleasing. This is one of the cleanest-looking courses on the market and it's something that differentiates the Surgent review from other products.

Unlimited Course Access: With Surgent, you have complete access to course materials until you pass. This really differentiates Surgent from other CPA Exam course reviews as it eliminates the stress of worrying about additional fees should you fail to pass.

Value: In terms of getting the most bang for your buck, it's hard to beat the Surgent CPA Review. With a new design and more streamlined access to content, you'd expect a price tag that's a little higher.

Free Flashcards: Surgent created a Free CPA Exam flashcard app that is available for both iOS and Android devices with a 5-star rating in both app stores. The app features 2,200 terms and definitions and is free, regardless if you choose to purchase the full course or not.
 Wiley CPAexcel Review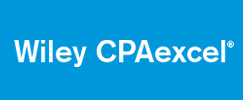 RATING:★★★★★

Bite-Sized Lessons: Wiley CPAexcel has created a model based on "bite-sized lessons" in which each lecture is broken down into shorter lessons that take as little as 30 minutes to complete. Shorter segments are more effective if you can't commit to multiple-hour lectures in one sitting. These smaller lessons allow you to cover more material at a faster pace.

Most Technologically Advanced: CPAexcel is the most efficient system I've reviewed to date. The course uses analytics from your study progress to give you specific performance metrics and diagnostic exams to help determine your areas of improvement. Their course focuses on your personal "Study Strategy" to assess your progress and optimize your study plan for success.

Study On The Go: The course is available for download on multiple devices, which gives you the option to study on any mobile device when you're on the go. The course also has a mobile app that gives you access to 12,000+ multiple choice questions and 4,000+ flashcards when you're not near a computer but have a window of time to study.

Free Continuing Access: With Wiley you'll enjoy unlimited access and free updates! The Wiley CPAexcel course has no expiration date and all updates and upgrades are free until you have passed the CPA exam. Another unique feature is that you'll continue to have access to the course for up to one year after you pass.

Exam-Identical Software: The practice multiple choice questions and simulations are presented in the exact same format that you will see on the actual exam. When exam time comes, you'll be familiar with exactly those functions and capabilities that are available at the testing center. This way you won't be overwhelmed or confused by the exam software.
 Roger CPA Review

RATING:★★★★★

Engaging Video Lectures: The biggest selling point of this CPA exam review course is Roger himself. He's a truly dynamic and engaging teacher who makes you want to pay attention. His positive energy pulls you in and makes the material so much more interesting and it's obvious he has a passion for helping students pass the CPA exam.

High Quality Material: Roger writes his own book, creates the multiple choice questions in-house based on released AICPA questions, and teaches every lecture in the program himself. You know you're getting high quality study material based on Roger's experience and expertise.

Memorization Techniques: "The Roger Method" uses memory aids and mnemonics to help you retain the information. This makes it easier to remember the overwhelming amount of information come test day.

Flexibility to Study Your Way: Roger CPA Review offers great flexibility in how you study with convenient 24/7 online access, availability on mobile devices, offline access with USB, and audio lectures. With the various study options, you can study anywhere, at any time.
 Yaeger CPA Review

Excellent Customer Support: Some students may have reservations about the lack of live lectures or fear that their questions won't be answered. However, Yaeger provides direct access to instructors via their live Instructor Hotline, a feature most other courses do not offer. Live help comes from the instructors who teach the video lectures, including Phil Yaeger himself!

Flexible and Customized Format: Yaeger caters to all types of students and offers flexibility by offering different types of study formats. The new AdaptaPASS course reflects students' own preferences in how they like to study and takes into account the upcoming changes to the CPA exam in 2017 whether you prefer video lectures or textbook format.

Teaching Approach: Yaeger's instructors will walk you through each topic in their video lectures step-by-step, while they reinforce your understanding of each concept by working through hundreds of multiple choice questions and simulations right alongside you. Their goal is to make sure students understand concepts, as opposed to rote memorization.

Affordable and Flexible Pricing: The complete Yeager online course includes the 100+ hours of video lectures, interactive textbooks, test bank software, instructor handouts, and access to the Instructor Hotline. Yaeger allows you to buy different packages, individual section materials, or various time subscription plans depending on how quickly you expect to pass each part.

Additional Study Help: Yeager provides the option of audio lectures, the CPA review quiz generator, CRAM courses, and mobile flashcards. I recommend Yaeger for those students who need a comprehensive course that provides in-depth explanations and multiple study options. Honestly, I don't think there's a student who couldn't benefit from all the choices Yaeger has to offer!
 Gleim CPA Review
RATING:★★★★★

Comprehensive Material: The Gleim material covers every topic that could appear on the exam and goes into great detail. By studying every possible area, you can be certain that there will be no surprises when you take the actual exam.

Number of Questions: Gleim provides students with over 9,000+ multiple choice questions. Using Gleim as a supplement for FAR, I found that the questions were a lot more difficult than those on the actual exam. By mastering the difficult practice questions, I was more than prepared for the questions on my exam.

Affordable: At $1,399 Gleim is the best bang-for-your-buck course on the market. Thousands of practice questions and sims, a customizable study planner, audio lectures, and a personal counselor all make this course stand out. If you just want to use this program as a supplement, you can even purchase individual test prep for a single section of the exam for under $200.

Audio Review: An audio review is provided with the purchase of the Gleim Review System package. It can be downloaded to multiple devices to facilitate studying on the go. I used an audio review while I studied and it helped me tremendously. The information is relevant and set up logically in 20 audio lectures (per section) that last approximately 30 minutes each.

Access Until You Pass: Gleim Online will remain current for 18 months from your purchase date, but if you do not pass within that time frame by using Gleim materials, they offer extended "Access Until You Pass." If you do not pass the CPA exam sections for which you have purchased Gleim Online, you will receive unlimited continued access to Gleim Online until you pass.
 Fast Forward Academy CPA Review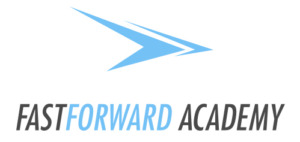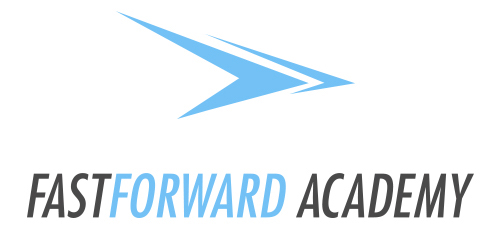 RATING:★★★★★

Affordable:
Fast Forward Academy CPA review is relatively affordable at $1,349 for the Online Bundle package, or $1,749 for the Smart Bundle package, which comes with physical textbooks. The course is designed for students who prefer not to use physical textbooks, but let's be honest—there's better options out there!

Responsive Study Planner:
The study planner is customizable and responsive. Once you select your study period and exclusion days, your daily study tasks are set up for you. Students can opt to receive notifications by text message to remind them of daily tasks. Some people have noted that this system isn't too great, as it's annoying and not really anything that can't be done via another app or calendar.

30 Day Refund: 
Fast Forward has a guarantee that grants you access to the course until you pass. But what if you don't fit well with the course structure and want to use a different course. Well, you'll only have 30 days to figure it out in order to receive a refund. 
This isn't much time, especially if you find out the course didn't work for you when you don't pass. Other courses don't have a time limit on their refund and instead abide by a pass or refund guarantee. You'll have to make sure you meet all of Fast Forwards 30 day refund qualifications too in order to get your money back.

No Mobile App: Although Fast Forward Academy's learning platform can be accessed from most mobile devices, including iPads, iPhones, and most Android phones, there is no dedicated app to make studying on your phone or tablet more streamlined and convenient. Other courses have awesome mobile apps that makes quick study sessions easy and simple. It helps to have an app that you can use to quickly fit in a topic or two on-the-go.
 Becker CPA Review

OVERALL RATING:★★★★★

Challenging Practice Questions: Becker CPA Review has more than 7,200 challenging multiple choice questions that link directly to eBook pages and lectures.

Study Anywhere: Use your laptop, Iphone or Android phone to study anytime and anywhere. Best of all, your progress is always saved across all devices making it convenient when you're on the go or just want to pick up where you left off. Still, other courses have better mobile offerings.

Cost: The Becker CPA Review is the most expensive option available. Even though Becker has a decent course and unlimited support, Becker cannot compete with other courses that include much more for a cheaper cost.

No Audio Courses: Becker CPA Review doesn't offer audio courses. Other review courses have audio courses since many students like to have the freedom of studying on the go. Becker does not even offer audio courses for an additional cost, so check out other courses that have this option, especially if you are an auditory learner.

Inconsistent Live Classes: Students report that Becker's live classes are inconsistent and can be hit or miss, depending on the instructor and location. I've talked with many Becker students and most agree that the live classes are below par and the online course option is much better.
Top-Rated CPA Supplemental Study Materials
While all of the prep tools listed above are awesome, sometimes the course that is right for you is missing a couple helpful features that can enhance your studies. Don't stress. There are a variety of different supplemental study materials you can use to add on to your CPA exam prep course to make sure it has everything you need to pass. Some popular CPA exam supplementals are mobile apps, test banks, flashcards, and cram courses.
Let's walk through all of these and look at why you may consider buying them. Remember that buying supplemental products from a different company besides your main CPA exam review course can be beneficial. It gives you a different study method and a variety of study materials.
Best CPA Test Banks
Studying for the CPA exam is made easier thanks to numerous practice questions. The best source for these helpful study tools is supplemental CPA test banks. Below are some of the best options available to those who are getting ready to sit for the exam.
One of the most popular supplemental products in the CPA exam industry, the Wiley Test Bank includes 4,500+ CPA Exam practice questions with detailed answer rationales and 160 task-based simulations, including new Document Review Simulations (DRS).
With more than 10,000 exam-emulating multiple-choice questions and simulations of the largest test bank on the market, Gleim tests your knowledge and skills at the levels of the CPA Exam to ensure that you're completely prepared.
The most affordable and effective CPA test bank on the market offers 4,639 multiple choice questions and detailed answers, along with 73 task based simulations. All of this for less than 1/3 the cost of Wiley's CPA Test Bank.
Best CPA Exam Cram Courses
Whether you need to improve your CPA Exam score by 10 points or you simply want to solidify difficult concepts for final review, a solid Cram Course is the best study supplement to get you there. A CPA exam Cram Course is the best way to reinforce your understanding of the most heavily tested test topics in a short amount of time.
Roger's Cram Course is offered in two convenient formats. The Online Cram gives you two months of access from start of activation, while the portable Flash Drive Cram provides a full eight months of access time and offers the convenience to study without an internet connection.
All practice questions covered during the lectures come with full, in-depth explanations. The course also includes Cram Textbooks that were written by expert CPAs alongside the infamous Roger Philip.
The Gryfin CPA Cram Course is both affordable and comprehensive, so now you can boost your scores without breaking the bank. Its adaptive learning technology helps you hone in on your weak areas and eliminate repetitive studying of concepts you already know.
The software creates a custom study plan catered to your specific needs and is backed by a 100% pass or refund guarantee.
Best CPA Exam Flashcards
There's a reason that a lot of the older study methods still exist: the way that humans learn hasn't changed that much! CPA exam flashcards are a popular study tool because these help to reinforce key topics and are perfect for rote memorization. Check out these great CPA flashcards below:
Roger offers hundreds of print flashcards that come in one convenient spindle. Each card has two definitions on the front and detailed explanations on the backside.
Wiley CPAexcel includes more than 250 printed flashcards for each section of the CPA exam with their Platinum course. You can also buy them a la carte to supplement your primary review course studies with which is a great way to boost your memorization skills.
Best CPA Exam Mobile Apps
Studying on the go is incredibly important for students and those who are working full time. Studying on your phone during your subway commute or lunch hour is invaluable, as it can turn downtime into productive breaks. CPA exam mobile applications are the best way to squeeze in twenty or thirty minutes of studying, especially when the app is fully optimized!
Surgent is offering a completely free Flashcard app for iPhone and Android giving you the chance to study 2,200+ CPA exam terms and definitions on your smartphone. Every candidate should be taking advantage of this offer while it lasts!
Roger offers two iPhone apps to students. The first one is a multiple choice app with over 3,400+ questions and the second is a flashcard app.
 What is The Best CPA Review Course?
 2017's Top 7 Best CPA Review Courses Compared
| | | |
| --- | --- | --- |
| CPA Course | Company | Ideal For.. |
| 1. | Surgent CPA Review | Students who want to study at their own pace |
| 2. | Wiley CPAexcel | Self-studier with busy schedule and little time to study |
| 3. | Roger CPA Review | Structured auditory learner who needs to keep motivated |
| 4. | Yaeger CPA Review | Visual learners who want step-by-step explanations |
| 5. | Gleim CPA Review | Dedicated self-studier |
| 6. | Fast Forward Academy | Self-studier who focuses on weaknesses |
| 7. | Becker CPA Review | Dedicated self-studier who needs flexibility in schedules |
Additional Resources to Get You On the Right Track
Not sure which review course is right for you? Don't worry, I've got your back! Check out my side by side comparison of Wiley CPAexcel vs. Becker. You can also learn more about other accounting certifications including EA Review Courses and CIA Study Materials. If you have any specific CPA questions, just drop a comment below and I'll personally help find the right course for you!
Written by:
Jessica Davis