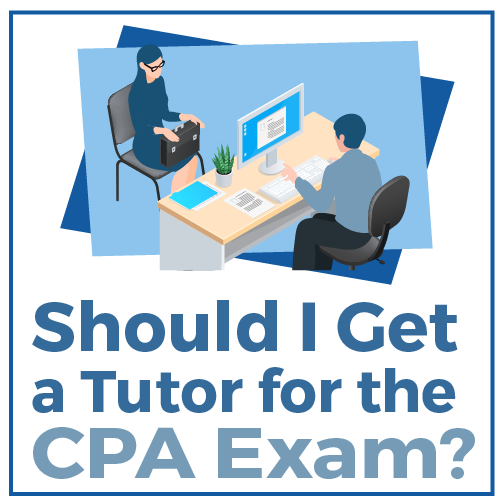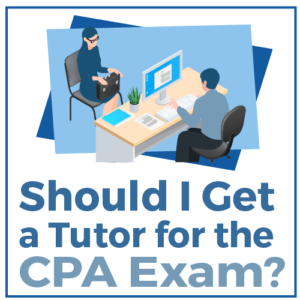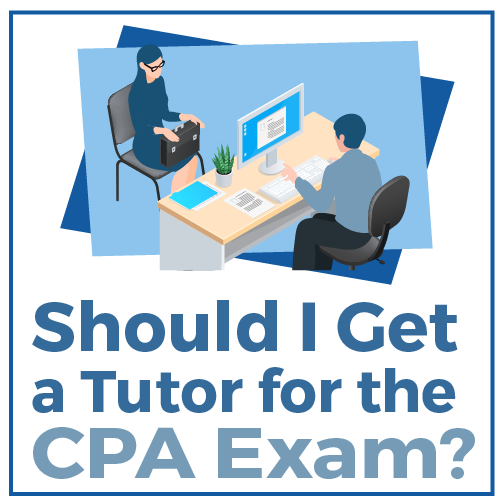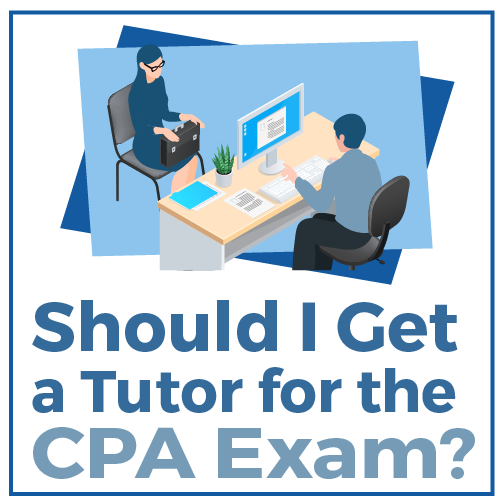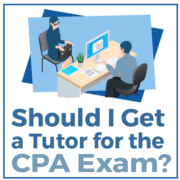 Taking the CPA exam is a big commitment, both in terms of time and money. Consequently, it's easy to get frustrated when you don't see the desired results on CPA prep exams after hundreds of hours of hard work. If you're struggling to make progress while studying, getting a CPA tutor is probably your best bet to help turn things around.
Truthfully, the preparation required for the Certified Public Accountant exam calls for a CPA review course at the very least. Very few people can pass using just a book of practice questions. In fact, many CPA candidates enroll in private tutoring programs to help them with the material so they can get that passing score. CPA tutors can help you in a number of ways and can make the whole process go faster. So how do you know if hiring a tutor is the right idea for you?
---
---
Is a CPA Tutor Right for You?
Did you recently earn your accounting degree? If so, your recall on CPA exam topics is strong and you'll have an easier time studying the material since your college courses are still fresh. If it's been several years since the college days, it's a good idea to hire a tutor either part-time or full-time to help you stay on top of every issue covered on the CPA exam. Additionally, this is especially helpful if you hit a wall during your studies (see my CPA Exam Study Tips to help get past this).
If you're working as an accountant, a tutor could be a great option to help you cover the areas you don't practice in your job. For example, if you are an internal auditor, the auditing test will look similar to the topics you work with every day. While you might be a master in audit, you probably struggle with recalling tax concepts. A tutor will help turn those weaknesses into strengths so a CPA license is within reach.
[uam_ad id="7978″]
For me, and many of my fellow accountants, writing is a big challenge. The BEC section of the CPA exam is the only part that requires written essay questions. A tutor is a great way to conquer this specific area, as it will boost your score and limit your stress. It's a smaller portion of the exam, but a couple of quick tutoring sessions can get you those extra points you've been needing to pass.
---
Learn More About The CPA Exam
---
Get Discounts On CPA Review Courses!
---
CPA Exam Failure Is Not an Option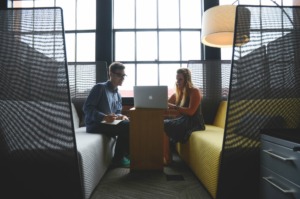 Nothing is more defeating than failing the CPA exam again and again, or even just one section once. If you just can't seem to pass and it feels like you've tried every CPA review course, a tutor could be your golden ticket to a passing score. Some tutors even have guarantees that you will pass with their help.
CPA tutors can be expensive, so before you start working with a tutor, make a list of areas in which you are struggling. You can gauge your weaker areas by making a study plan with a CPA test prep course. After you have put in the suggested time studying for each test, you will be able to see what areas are more difficult for you to grasp. Knowing your weakness will greatly reduce the cost of hiring a tutor and increase the effectiveness of each tutoring session. If you took the exam and did not pass, you'll receive a test report that outlines what areas had the lowest scores that you can share with your tutor.  
I recommend you book an hour with a tutor and go through your list of weaknesses. Do some research on the many different tutors out there to make sure you find someone who is easy to work with and can be flexible with your learning style. After discussing what you need help on, your tutor will be able to set the groundwork for your assisted study plan to get you that CPA license. Don't forget to maximize the success of your study plan with one of the best CPA courses!