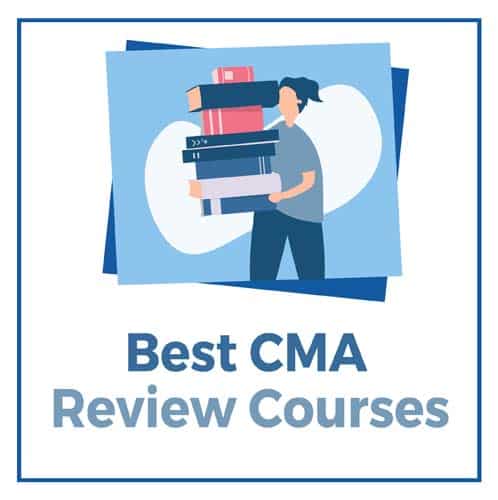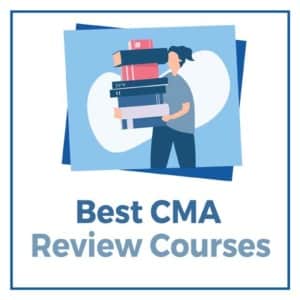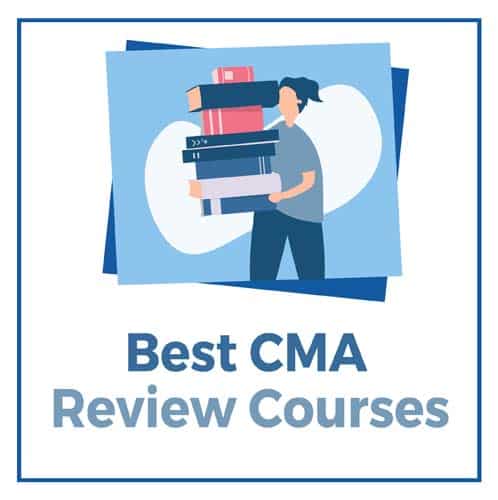 If you're in search of the best CMA review course on the market, you're not alone. Passing the CMA exam can be so difficult that only 45% of test-takers pass on average. It's understandable that you'll want to increase your chances of passing on your first try— and that's where the Best CMA exam review courses come into play.
But how do you know which online review course is right for you?
Of course, "right" is relative but we've looked at the best CMA review courses and ranked them below. From Becker CMA review to Surgent CMA review to Wiley CMA Platinum course, Each of these has something unique that can help you pass on your first try, so you owe it to yourself to try one out!
---
1. Becker CMA Review Course

RATING: ★★★★★
Unlike other courses, Becker wants you to understand concepts instead of simply memorizing them. That's why their course focuses heavily on proficiency.
Course Details
Becker's CMA exam prep course prioritizes improving your skills, so they incorporate personal review sessions into your lessons. These sessions help the teachers gauge your understanding of the key course concepts. With this feedback, they can adapt the course to better suit your needs, enabling you to perform exceptionally well on the CMA exam and in your professional career.
Becker offers two different course options: Review Advantage and Review Pro. Review Advantage costs $1,599 and includes all of the essential course features, such as review sessions, lectures, and practice exams. The $2,199 Review Pro course adds live content through an online classroom and 1-on-1 tutoring sessions. If you anticipate the need for a tutor, this is an excellent choice— although Advantage is also an excellent option that costs a bit less.
Although each of Becker's CMA Review options might be on the pricey side, there are deep discounts that can make them more affordable.
Becker CMA Exam Review Course Features
Digital and Printed Textbooks
Personalized Review Sessions
Lecture Videos and 500+ Flashcards
Multiple-Choice Question
Unlimited Practice Tests and Essays
5 one hour 1-on-1 Academic Tutoring Sessions
1-year CPE subscription
Pros and Cons
Course Flexibility: Becker's CMA exam prep courses allow you to choose which part of the exam to focus on first. They don't want you to work through everything in a set order. Instead, they're comfortable with ensuring that you can follow a study schedule that you're comfortable with.
Real-Life Examples: In addition to well-designed video lectures, Becker's CMA program enriches your learning experience by incorporating real-life examples and case studies. These practical illustrations help you grasp complex concepts and see their applications in actual professional scenarios, preparing you effectively for your career as a Certified Management Accountant.
Video Lectures: Each major test concept comes with a well-designed video lecture. Watching these will help you understand how to apply what you're learning to your future career as a CMA. Plus, each lecture is delivered by an experienced professional. That way, they can base what they're teaching you on things they've experienced as a CMA.
Interactive Study Tools: Becker CMA offers a suite of interactive tools and resources, ensuring that students engage deeply with the material, enhancing retention and understanding.
Expertly Crafted Study Material: Becker's CMA study materials are curated by industry professionals, ensuring that the content is not only relevant but also aligned with the current demands and trends of the management accounting profession.
Why Becker? Becker's CMA Review Course is a top-notch option for those seeking to pass the CMA exam on their first try. With a strong focus on understanding concepts, personalized review sessions, experienced instructors, and practical real-life examples, it offers a valuable and effective learning experience.
---
2. Surgent CMA Review Course


RATING: ★★★★★
Surgent combines excellent self-study materials with effective adaptive learning technology to ensure that you'll pass the CMA exam.
Course Details
Surgent's CMA exam prep course has been designed, first and foremost, to be efficient. That's why their whole course uses adaptive technology to only focus on the areas you need help in— which eliminates a ton of wasted time and creates a well-organized study schedule. You can also study on multiple devices (such as your phone or tablet), with progress shared across all of them.
Surgent offers three different course options based on what you're interested in. First is the Essentials Pass, which gives you access to adaptive technology and self-study materials. Next is the Premier Pass, which adds an additional 60 video lectures to the course.
Finally, you can choose the Ultimate Pass CMA course. We recommend this one over the other two because it gives you mock exams plus 1-on-1 coaching lessons and with a Surgent instructor; compared to the cost of a private tutor, this is significantly more affordable! Prices range from $699-$1299, depending on the offering you choose.
Surgent CMA Review Course Features
More than 4,000 questions
Over 65 essay problems
Unlimited practice exams
55+ video lectures with additional insight on critical topics
Two private, virtual coaching sessions with a Surgent Exam Review expert
Unlimited course access until you pass
Surgent Pros and Cons
Adaptive Learning: Surgent's courses use a proprietary learning technology called Smart Study. This system adjusts the course based on your performance during studying. As a result, you'll focus on areas you need additional help in and save time that would otherwise be wasted on subjects you already understand.
Testing Materials: When using this course, you have the option to take an unlimited number of practice tests. Doing so will let you grow comfortable with testing before you attempt the CMA exam. Plus, each test comes with explanations for the answers. That way, you can learn even when you get something wrong.
Mobile Friendly: All course materials have been designed to work on both desktop and mobile. Thanks to that, it's easier than ever to learn on the go. Simply put in some study time on your phone whenever you have breaks throughout the day. Thanks to this, your learning process can be stress and hassle-free!
Limited Course Customization: While Surgent CMA offers adaptive learning technology, some students have noted that the platform lacks deeper customization options for tailoring their study plans, making it challenging for those who prefer a more personalized study approach.
Why Surgent? Surgent CMA Review Course offers an efficient and well-organized study approach, combining adaptive learning technology with comprehensive self-study materials. With various course options and mobile-friendly access, Surgent provides a convenient and effective path to passing the CMA exam.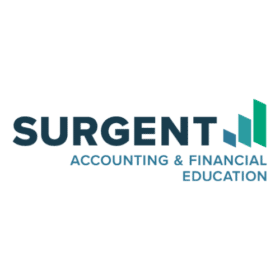 Take $399 Off Surgent CMA Ultimate Pass
37 uses today
Last Used: 1 days ago
---
3. Gleim CMA Prep Course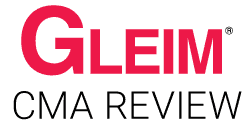 RATING: ★★★★★
Gleim CMA review includes a large volume of CMA exam review materials. Each course includes thousands of practice questions and dozens of video lectures; it even includes several interactive essay problems to prepare you for the essay portion of the exam. And much like Surgent's adaptive learning tech, you also have the option of checking in with a personal counselor to help create a study schedule. This is why Gleim is one of the best CMA review courses.
Gleim's CMA course costs $1349 to access. You also have the option of purchasing only one of the two parts. If, for some reason, you aren't interested in any additional features, you can also purchase just the test bank for $999.
Gleim CMA Review Features
Thousands of Practice Questions With Detailed Answer Explanations

45+ Hours of Video/Audio Lectures

Detailed Performance Results

Personal Coaching

Access Until You Pass Guarantee
Pros and Cons
Answer Explanations: Aside from a large volume of practice questions, Gleim differentiates itself from other CMA review courses with the explanations for each question's correct answer. These comprehensive summaries are similar to a textbook in terms of quality and substance and are a great way to brush up on essential management accounting concepts.
Audio Lectures: Gleim includes several hours of audio-only lecture content, which is extremely beneficial to students who prefer to multitask while studying. Now, you can learn more about the CMA exam and profession while doing chores, commuting, or exercising.
Interface: This may seem like a small feature, but the convenience and accessibility of Gleim's online interface are a huge benefit to its functionality. Fast load times, support for custom desktop resolutions, and an optional dark mode make this one of the most user-friendly online CMA courses you can use.
Superfluous Information: If you've been out of school for a while and need a refresher on some topics, Gleim can be very helpful. But if you're fresh out of your college accounting program and just want to prepare for the exam, you may be annoyed by how much of Gleim's content goes over concepts that you already understand.
Overwhelming Detail: Some students find that Gleim CMA's study materials can be overly detailed and dense, potentially leading to information overload. While thoroughness is generally a strength, it might make it challenging for candidates who are looking for a more streamlined and concise review.
Why Gleim? Gleim's CMA Review Course stands out from others with its comprehensive answer explanations for practice questions, providing a textbook-like quality. The inclusion of audio lectures offers convenience for multitasking learners, and its user-friendly online interface enhances the overall studying experience. However, for recent accounting graduates, some content may feel redundant and less relevant.
---
4. CMA Exam Academy Review

RATING: ★★★★★
CMA Exam Academy primarily offers live content. In addition to lectures, you're contacted by a CMA coach every week for progress reports and accountability checks. You can also receive unlimited personal coaching support at any time.
All in all, the course follows a highly structured 16-week Accelerator program that closely replicates a traditional classroom. This guided course offers CMA Exam Academy students 2-year access and was designed to reduce your study time to ensure you pass on your first try.
Even your practice exams are held in person at a Prometric testing center; getting accustomed to the actual testing environment in this way will help you pass the CMA exam in the future.
This is a huge perk since a free Prometric Test Drive to rehearse the exam, a 1-year subscription to CPE Flow ($699 value), and an exclusive discount are included in the price tag.
CMA Exam Academy Features
Weekly Support Calls

Video/Audio Review Lectures

35+ Essay Questions

Printed and Digital Textbooks

Complete Formula Guides

4,000+ Practice Question Bank
Pros and Cons
Amazing Instructor: CMA Exam Academy was founded by Nathan Liao, an exceptionally bright young professional who achieved impressively high CMA exam scores on his first attempt. With Nathan to guide you through this course on a weekly basis, you'll be in extremely capable hands.
Pass Guarantee: Unlike many other courses on this list, CMA Exam Academy offers a full refund if you fail the CMA exam after using their review course. This means you have nothing to lose but your time if you sign up for this course.
Price Increase: After increasing the number of questions in their test bank, CMA Exam Academy also raised their prices significantly. Priced at the higher end of CMA prep, this makes the review program unaffordable for some.
Limited Brand Recognition: CMA Academy, compared to other established CMA review providers, has less brand recognition and history in the market. This might make some candidates hesitant to choose their course over more well-known and time-tested options.
Why CMA Exam Academy? CMA Exam Academy offers a highly structured 16-week Accelerator program with live content and weekly support calls, providing personalized coaching support and progress reports. However, the recent price increase places it on the higher end of CMA review courses, making it less affordable for some students. If you may want to pick Surgent or Becker's study materials instead if you prefer to have more freedom when studying, or you feel like you need more than a few months to prepare for your exam.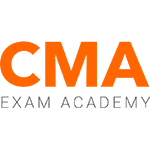 Save $1,065 on CMA Exam Academy Review Course
41 uses today
Last Used: 6 days ago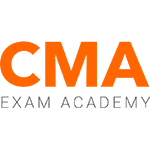 Save $80 on CMA Exam Academy Review Course
37 uses today
Last Used: 2 days ago
---
5. Wiley CMA Platinum Review Course
All Wiley products, including the Wiley CMA course, have recently been acquired by UWorld. Due to the uncertainties associated with this acquisition and potential changes in course direction, content, or delivery, we are currently unable to recommend Wiley's offerings at this time. Prospective students are advised to exercise caution and stay informed about any updates or changes.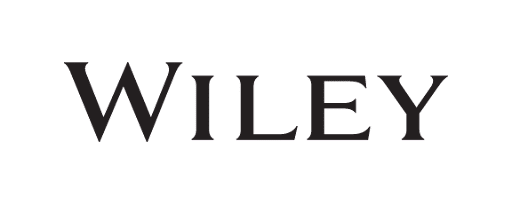 RATING: ★★★★★
Wiley has been in the education industry for over two centuries, and they've combined both old and new teaching methods into their robust CMA review course.
You can sign up for a Pro CMA Exam Course at $1,275 or an upgraded Platinum course for $1,000 (with the Wiley discount). We recommend the Platinum Course because this CMA premium course adds extremely helpful features including including extra mentoring sessions with an instructor.
Wiley CMAexcel Review Features
5,000+ Practice Questions
60+ Hours of Video Lectures
Annual Live Classes
11th-Hour Final Review
14-Day Free Trial
Access Until You Pass Guarantee
Exclusive Facebook CMA Study Group
Instructor Mentoring – Get Answers in 48 Hours
Pros and Cons
Huge Library: Wiley Efficient Learning covers many different accounting and finance fields, and they consistently offer the largest collection of practice questions for each subject. Their CMA review course is no exception, so you can expect to have plenty of content to work through when you enroll in one of their courses.
Limited Live Study: Enrolling in Wiley's Platinum CMA review course will allow you to directly ask questions to your instructors. However, there's little in the way of live instruction outside of this, with most of the content being focused on independent self-study.
Recent Acquisition Concerns: With Wiley's recent acquisition by UWorld, there's uncertainty about the future direction and quality of their CMA prep material. Changes in curriculum, platform features, or teaching methodologies could arise, potentially affecting the course's consistency and effectiveness.
Interface and Usability: Some users have reported that Wiley's CMA platform can be less intuitive compared to competitors, with occasional navigation challenges and a steeper learning curve for the online tools.
Depth of Content: While Wiley CMA covers a broad range of topics, some students feel that certain areas might delve too deeply into details that are less relevant for the exam, potentially leading to an inefficient use of study time.
Why Wiley? While Wiley CMA once stood as a reputable choice for CMA exam preparation, the recent acquisition by UWorld casts a shadow of uncertainty over its future offerings and direction. The potential for shifts in curriculum, platform features, and teaching methodologies raises concerns about the course's consistency and effectiveness. Given these uncertainties and the unpredictability post-acquisition, we advise caution and recommend exploring other established CMA preparation options.
---
6. Hock CMA Review Course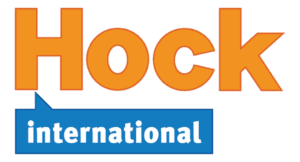 RATING: ★★★★★
Although they're not nearly as good as our top picks for CMA exam prep, Hock is a great way to access affordable CMA study materials. They don't include adaptive technology like Surgent or live coaching like Gleim; instead, they provide high-quality essay questions, mock exams, video lectures, and textbooks. That way, you can save money while still getting the study materials that you need.
Payment for Hock's courses is based on what materials you're interested in. The test bank and exams run under $500, and adding videos and textbooks increases the price. The last option is a complete set for around $1,600.
Hock CMA Exam Prep Features
Instructors with 20+ Years of Professional Experience

3,000+ Practice Questions, Practice Exams, and Essay Questions

Private Student Forums

Step-by-Step Study Guide

You Pass Or We Pay Guarantee
Pros
Comprehensive Study Roadmap: Hock not only offers an intuitive step-by-step guide but also ensures that candidates are equipped with a comprehensive roadmap for their CMA journey. This structured approach ensures that students cover all essential topics methodically, enhancing retention and understanding. The guide acts as a personal study planner, streamlining the learning process and boosting confidence as candidates progress through the material.
Fewer Perks in Lower Price Points: A con of Hock International CMA is that the lower-priced packages may not include as many additional perks or features as the higher-priced options. Candidates choosing the more budget-friendly packages might miss out on certain benefits such as additional support, study tools, or access to specialized resources.
Less Recognized Brand: One potential drawback of Hock International CMA is that it may not be as well-known or widely recognized as some of the more prominent CMA review course providers. As a result, candidates might be less familiar with the reputation and credibility of the Hock program compared to some of the industry-leading alternatives.
Outdated Interface: Some users have reported that Hock CMA's platform feels a bit dated compared to other leading CMA review courses. This can make the learning experience less intuitive and engaging, especially for those accustomed to modern e-learning platforms.
Lack of Mobile App: Unlike some competitors, Hock CMA doesn't offer a dedicated mobile app for on-the-go studying. This can limit flexibility for students who prefer to study during commutes or in moments of downtime away from their computers.
Why Hock CMA?


Bottom Line: Hock CMA offers a variety of package options, an intuitive step-by-step guide, and unlimited access to its course materials. However, lower-priced packages may have fewer additional perks, and the brand might be less recognized compared to some industry-leading alternatives.
---
CMA Review FAQs
Q: What degree is best for CMA?
A: Since this is an accounting certification, an accounting or finance degree is recommended. Despite that, the Institute of Management Accountants (IMA) accepts all accredited degrees for the prerequisites.
Q: Can I pass my CMA in 3 months?
A: It's certainly possible, but it's very difficult. You'll need to dedicate most of your time to studying for the exam. That means certain hobbies and social interactions will fall by the wayside. I believe it's better to take your time and improve your chances.
Q: How do I pass the CMA on my first attempt?
A: Almost every single CMA exam prep course on this list guarantees that you'll pass the test on your first try if you enroll. Passing should be simple as long as you complete everything they have to offer and follow up with your instructor if you have any questions.