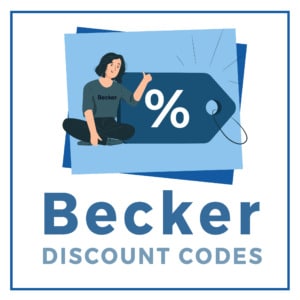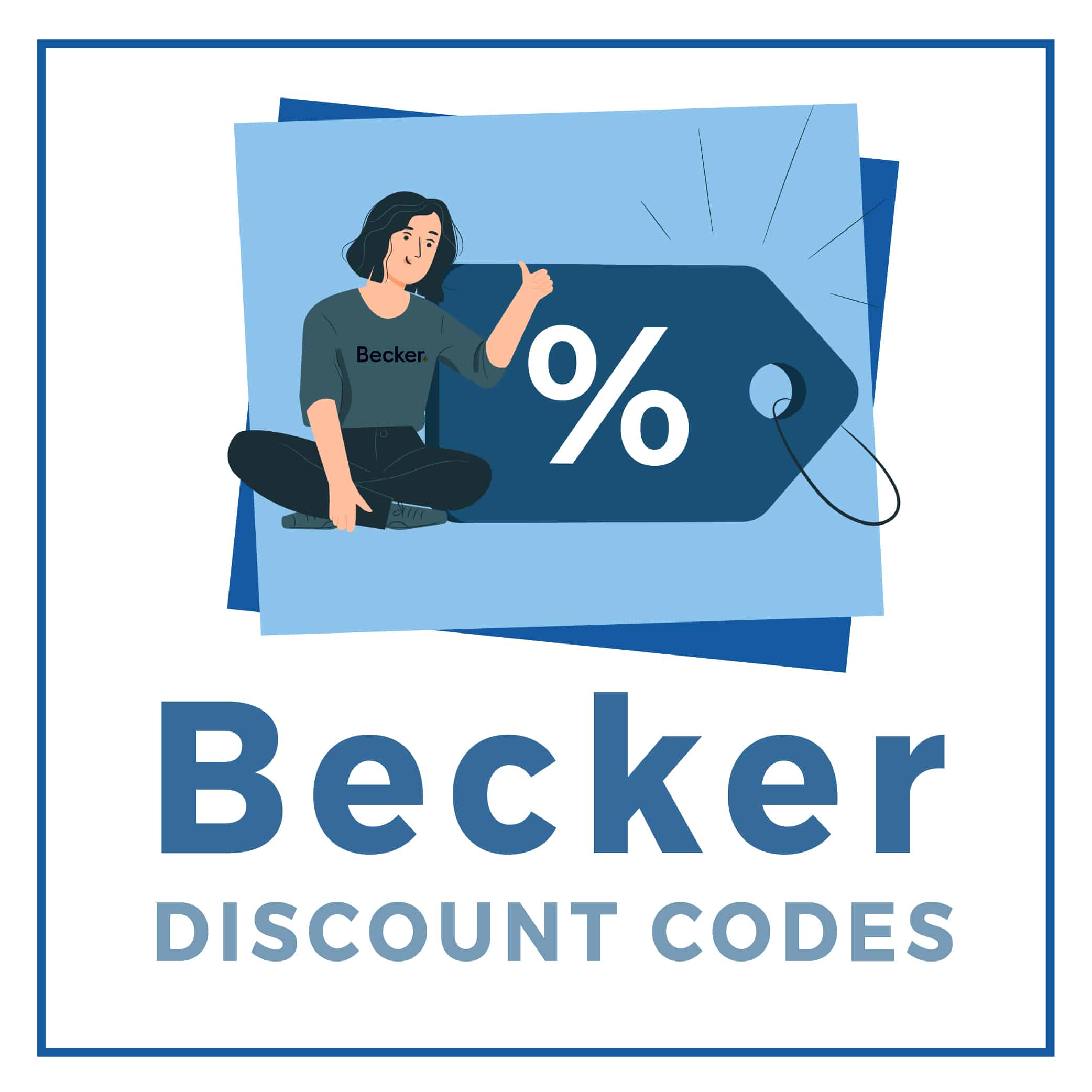 You've doubtless heard of Becker if you're interested in becoming a professional accountant. Their courses are very effective and are filled with great study materials. Using their services will practically guarantee success in your professional life.
But if you're worried about paying too much, Becker has a few discount codes that will help reduce the strain on your wallet. Check them out below!

---
Becker CPA Review Discounts
Anyone interested in becoming a Certified Professional Accountant (CPA) should check out Becker's content. Currently, they're the best choice for preparing to pass the CPA exam and start your career quickly. In fact, even the Big 4 accounting firms agree with this assessment. That's why they officially endorse Becker and their materials.
Similarly to other courses, Becker has a heavy focus on test based content. However, it's their devotion to quality and quantity that sets them apart. They offer over 9,000 multiple choice practice questions and countless full length tests. Each test has been designed to be paired with a series of video lessons and tutoring sessions. Plus, each course comes with bonus materials such as flashcards, study guides, and two mobile apps.
Becker's courses can be expensive, but you won't need to worry about that if you use one of these discounts!
---
Becker CMA Review Discounts
If you'd like to work in a management accounting position then you should consider becoming a Certified Management Accountant (CMA). Unlike a CPA, you'll focus more heavily on management over finance. Even if you choose to become a CMA over a CPA, Becker still has you covered. They offer an effective CMA review course in addition to the rest of their course content.
Unlike their CPA course, Becker's CMA content emulates a more traditional classroom experience. This is done through regular progress tracking and assessment. Doing so creates a familiar atmosphere of a teacher checking in on you as you work throughout the course. Plus, their video lectures have been designed to seem more like a classroom experience.
---
Becker CPE Review Discounts
Once you've completed your certification of choice, you'll still need to spend some time studying. That's because each certification requires you to complete a certain number of Continuing Professional Education (CPE) credits per year. If you can't finish these in time your certification will expire and you'll need to take the exam again. That's why Becker also offers several options for earning CPE hours.
CPE requirements are widely variable depending on which state you live in. Because of that, Becker's CPE content is much less structured than their prep courses. Instead, you are encouraged to pick and choose topics and lessons that apply to your work. That way you can create a personalized study schedule that cuts out any unnecessary materials.
If that sounds great to you, then you should remember to use these Becker CPE discounts at checkout!
---
Becker FAQs
Is Becker the best CPA review course?
Becker is one of the only CPA courses endorsed by the Big 4 accounting firms. Because of that, you can trust that they offer a high quality service. They also offer tons of varied test prep resources, including mobile apps, digital/physical flashcards, and extra help with 1-on-1 academic tutoring.
How long does Becker CPA review last?
It depends on which course you take. Becker's Advantage course comes with 24 months of access, and all other options have no time limit. You can even access their CPA review courses after passing the test, which can help you maintain your status through continuing education.