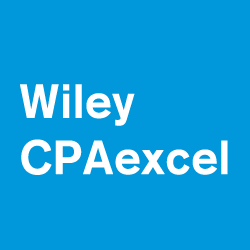 Course Rating: ★★★★★
Wiley CPAexcel is one of the best CPA review courses on the market. Hence, their CPA study materials are a great choice if you need to cram short study sessions into your already packed schedule.
If you're working many hours on the job and studying for the CPA exam at the same time, you will really appreciate the efficient "bite-sized" lessons Wiley created specifically for busy employees and students.
Within the past year, Wiley has made some significant upgrades and improvements that make their course even better. Consequently, you'll save time without sacrificing competence because the lectures and materials get right to the point. By cutting out extra information, you can focus on those items that matter most.
Comparison of Wiley CPAexcel Course Offerings
---
Bite-Sized Learning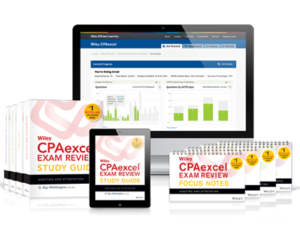 Wiley CPAexcel prides itself in being super efficient. Each section of the review course is broken down into smaller sections, which makes studying for the CPA exam seem a lot less overwhelming. Essentially, this is great for anyone who has a full-time job and other obligations that prevent long, uninterrupted study sessions.
One of the best features of the course is the way that the material is divided up into smaller, more manageable topics.
Each main topic is broken into smaller subsections that will only take about 30-45 minutes of your time. Consequently, this gives you the flexibility to squeeze in a study session even when you have less than an hour to spare. Furthermore, chunking the information this way also makes it easier to process and memorize.
---
Huge Practice Question Test Bank
Wiley CPAexcel gives you access to 12,000 practice questions and 600 task-based simulations, more than any other CPA review course on the market!
The practice questions in the Study Mode take the form of a short multiple choice quiz. This is a great way to check your understanding of the material right away without taking a full-length practice exam. Additionally, you can speed through a large number of questions quickly to give you a ton of practice and immediate feedback.
Practice questions in the Launch the Exam mode look exactly like the official CPA exam. In this mode, you don't find out if you got the question right immediately; the questions are graded after you have taken the entire simulated exam.
You can also customize your practice exams. Furthermore, you can choose to retake one using only those questions you got wrong and select how many questions you want on each practice test.
The task-based simulations include questions that have tables and other areas that must be filled in (i.e. not just multiple choice). Note that many of the task-based questions are very similar, with different numbers substituted for what is basically the same question. Still, Wiley offers more than twice as many as the competition, making these a very useful practice tool.
---
Simulated Practice Exams
Wiley CPAexcel identifies which questions you missed and then provides an explanation of how to get to the correct answer. Consequently, this is very helpful because it helps you identify your weaknesses. Review each question you got wrong before taking the Simulated CPA Exam again!
The large test bank makes sure that new questions appear each time you retake the test, giving you the repetition and practice you will need to pass the actual CPA exam. However, you may want to keep taking the Simulated CPA Exam until you consistently score above 85-90%.
---
Exam-Identical Software
The practice exams and simulations are presented in the same computerized format you will see on test day, including the specific time limits, break policies, and rules for moving through the exam content. Hence, this will familiarize you with the CPA exam format. Furthermore, the functionality of the built-in calculator and flagging system ensures you won't waste any time on the big day.
---
Video Lectures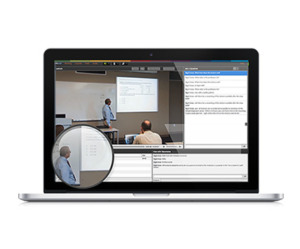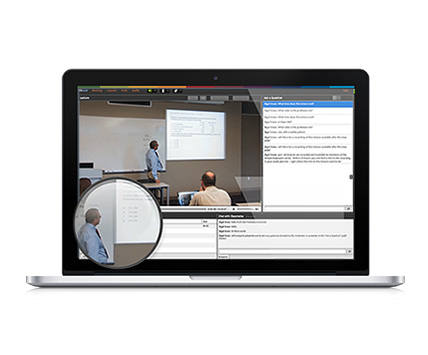 Although most Wiley lectures are not particularly entertaining, they are gratifyingly short. Most are under 30 minutes, and many are significantly shorter (as short as 5-10 minutes!). Although they may not be as engaging or fast-paced as some of their competitors' videos, you will get a clear and concise presentation by a very qualified instructor.
Important information is displayed alongside the lecturer to help you identify the key points. Additionally, essential terms may be emphasized in bold. Furthermore, slides can also be printed out as study aids or if you like to take additional notes.
Essentially, audio-visual learners will benefit the most from this format. This is because they can listen to the lecture while reading the most important points and taking notes. Although I wouldn't recommend skipping the assigned readings, the information that comes up on the slides and is explained by the lecturers will help you retain the most important information necessary to pass the exam.
Deep Dive Lectures
Another useful feature to help you improve your scores comes in the form of  Wiley's "deep dive lectures." In these, experienced accounting professors lay out how to solve the most challenging problems on the CPA Exam step by step.
---
Online and Offline Accessibility
There is no limit on the number of computers and devices that can download the software. Furthermore, the course is also accessible from smartphones and tablets via Wiley's Android or  iOS apps.
If you want to study even when you are offline, no problem! Just slide in the 32 GB flash drive for offline access and get back to work.
You'll also get unlimited use of their videos, quizzes, and course material that never expires. That's right, you get lifetime access to updates once you buy the course! Basically, Wiley's Partner Until You Pass Guarantee ensures that your course will always be up to date, no matter how long it takes you to pass, thanks to the free content and software updates.
---
Discounts
Beat The CPA Discount
Wiley is offering an BIG limited-time discount to all Beat The CPA readers! For great Wiley CPA discounts, find out the details and .
20% Off Student Discount
If you are currently enrolled as a full-time or part-time college student, or have graduated within the last 90 days, then you are eligible for the Student Discount.
Weekly Special Offers
Every week or two, there are new Wiley CPA promo codes on their website. To find out what promotion they are offering this week, click here.
---
Additional Mentoring Available
If you need additional one-on-one instruction or want to discuss more complex questions, mentoring is included with the platinum and gold courses. You can post your questions on a discussion board and get answers from experienced professors or other CPAexcel users in under 24 hours.
Also, you can also search the archived discussions to see if the answer is already there, or get personal help on topics covered in the lectures and demonstrations of how to solve specific problems. If you enroll in the virtual classroom series, you will be able to get answers to your questions in real time.
---
Virtual Classroom Series
Wiley CPAexcel offers a Virtual Classroom which includes a combination of pre-recorded lectures and live online classes. Here is where instructors focus on the most challenging questions that students frequently get wrong on the exam.
You can ask questions during the live presentation and interact with your peers, making it a much more interactive experience. Additionally, there are also lecture archives, so you can look to see if a topic that you need extra help on has already been covered.
---
My Suggestion
If you are looking for an efficient way to study for the CPA exam, look no further. This course is the way to go if you have a busy schedule and need a creative way to cover all the material you'll need to know for the CPA exam as quickly and conveniently as possible.
Also, recent upgrades and updates have made this course even better and more efficient. The Mentoring option, Virtual Classroom Series and large number of Proficiency Questions, authentic Practice Questions, and task-based simulations make this course a winner.
Ultimately, Wiley's course offers more practice questions than any other course on the market, giving them a huge advantage over their competitors. Check out their free trial today to see this efficient course in action or try your hand at the free weekly CPA quiz!
Pricing
Financing options are available, here.
Silver CPA Review Course
Price: starts at $2,100 or $600/section
Includes:
Bite-Sized Lessons
 Electronic Study Text
7,500+ AICPA Past Exam Questions with Answer Rationales
5,500+ Proficiency Questions
4,200+ Digital Flash Cards
Student Discussions
450+ Task-Based Simulations
Unlimited Simulated CPA Exams
Final Review
Exam Planner & Personalized Study Schedule
Diagnostic Exams & Strategy Support
Performance Metrics
110+ Hours Video Lectures + Slides
Course Outlines (print or eBook)
Partner Until You Pass Guarantee – Free Content and Software Updates
32 GB Flash Drive for Offline Access
Gold CPA Review Course
Price: $2,275 or $650/section
Includes: Everything in Silver CPA Review Course plus
Platinum CPA Review Course
Price: $2,800 or $800/section
Includes: everything in Silver and Gold CPA Review Courses plus:
Virtual Classroom Series
Online CPA Test Bank – offers an additional:

4,400 AICPA Past Exam Questions with Answer Rationales
148 Task-based Simulations
Replicates Prometric Experience

Flash Cards (print)
Focus Notes (print or eBook)
12,000 total practice questions
CPA Course Supplements
Certain elements of the program can be purchased individually as a supplement to the Silver and Gold courses:
CPA Focus Notes – starting at $40
CPA Flashcards – starting at $50
CPA Virtual Classroom Series – starting at $100
CPA Self-Study Pack – starting at $240
CPA Online Test Bank – starting at $150
CPA Study Guide – starting at $65
Wiley CPAexcel Course Strengths
Best Wiley Coupon Codes & Discounts
Save $1,000 OFF Wiley CPAexcel Platinum Review Course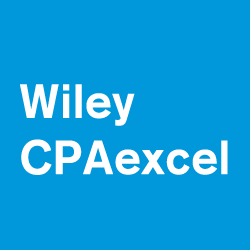 Wiley CPAExcel, Big Discount, Special Sale 35 uses today
Wiley CPAExcel 35 uses today
Get $900 off your complete Wiley CPAexcel Platinum Review Course.
*This offer cannot be combined with other discounts. See Wiley's website for full details and exclusions.
Last Used 26 minutes ago
Expiration Date:
July 17, 2019
Summary
Reviewer
Review Date
Reviewed Item
Author Rating