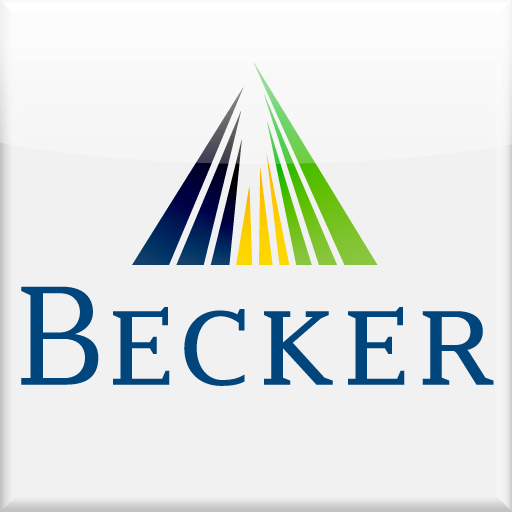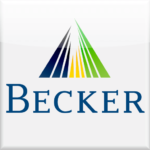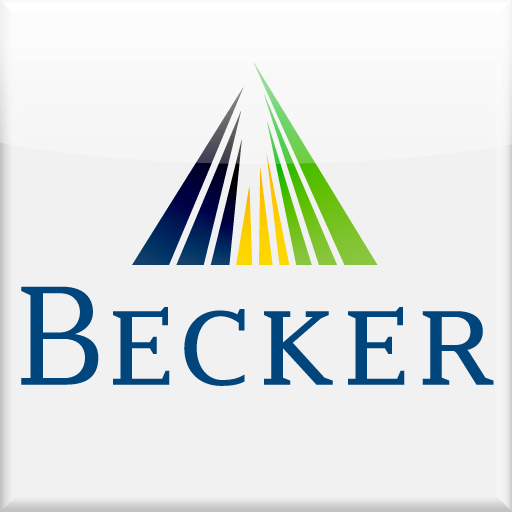 Course Rating: ★★★★★
Becker CPA Review is a review course that aims to help well-funded students pass the exam—well-funded is the key phrase there. Becker's course is decent, but for the money that you're paying, you can get a better product elsewhere.
It is one of the only companies that offers live classes, but these are often less than helpful and leave students with only one learning style option. Becker lacks some of the components of cheaper CPA review courses, but they still charge a premium.
---
Becker CPA Course Materials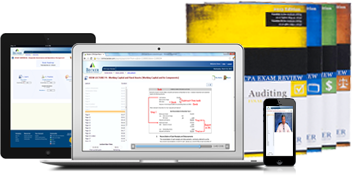 1. Excellent Material
Becker's notes are decent. Though they kept the concepts concise and cut down the information to what is actually tested on the exams, they could improve on this offering.
Becker provides two full practice exams for each section, more than 7,200 multiple choice questions and nearly 400 task-based simulations with answer descriptions that link directly to the applicable eBook pages and lectures. There's 100 hours of instruction from CPAs, attorneys, and exam experts that focus on helping you understand accounting concepts most likely to be tested, but there's not a great presentation for this knowledge.
2. Builds on Basic Knowledge
Becker expects that you have some basic knowledge of most of the material and builds on that, but it doesn't do so in a friendly learning manner.
If you need a lot of in depth explanations and don't have that foundational knowledge, then you may need to utilize Becker's unlimited academic support tool. As a newly graduated student or a candidate who already has a job, Becker's focused material is an okay choice, but once again not worth the steep price.
3. Supplemental FAR Material
Becker's FAR study material by itself wasn't enough to make me feel confident that I would pass my upcoming exam. Becker offers additional study materials for purchase—including flashcards, supplemental multiple choice questions and the Final Review, but you shouldn't have to pay more!
The flashcards are available in print and online versions and include 1,400 cards. There's 50 supplemental multiple choice questions for each section available for individual purchase or you can get them together in a bundle.
4. Online is the Way
Becker's multimedia online format gives you some freedom to study at your own pace without deadlines. This is a decent option if you are still in school or already have a job. Its Study Roadmap and Study Planner are tools that can help you along the way. The Study Roadmap is a course guide that shows you exactly what to study and how much time to spend on each topic and the Study Planner helps you to create a customized study plan based on your schedule and study habits.

Live Courses
You'll be lucky to get a few good live instructors. It's a HUGE hit-or-miss to get a teacher that actually teaches the lecture rather than reads straight from the book for a solid four hours. In my personal experience, and from what we've heard, it's not a good choice.
Becker's live courses aren't worth it, so I wouldn't consider this option.
Expensive
Becker's complete course costs $3,393, making it the most expensive CPA review course on the market. This is a big downside, especially since studying for your CPA exam is already a time consuming process. You may want to check out some other courses if you are not in the position to drop the big bucks on Becker. If you're set on Becker, check out their financing options and discounts.
No Audio Courses
Becker offers you the option to learn in three different ways: Self-Study, Online, and Live Classes. Since the Live Classes are not the most helpful, that leaves you with one option of online self study. This is a problem if you are a auditory learner. Audio courses can give you more flexibility in your study plan and let you quickly study during down time like commuting, doing laundry, or even at the gym. Check out some other courses that offer audio courses to get the most out of limited study time.
---
My Suggestion
I wouldn't suggest Becker's online course, even though it's the better option when compared to the live classes. If you are willingly to pay for this expensive course, you probably won't be a good CPA—the value isn't there! If you are an auditory learner, I suggest checking out some other courses that are more flexible to different types of learners.
So… Are you ready to start studying?
Go to the Best CPA Review Courses
Becker CPA Course Quick Info
| Becker CPA Facts | Strengths |
| --- | --- |
| 1. |  Excellent Study Materials |
| 2. | Financing Options |
| 3. | Intuitive Mobile App |
| 4. | Clearly Structured Format |
| 5. | Great Supplemental Material |
Written by:
Jessica Davis