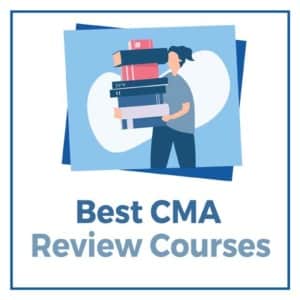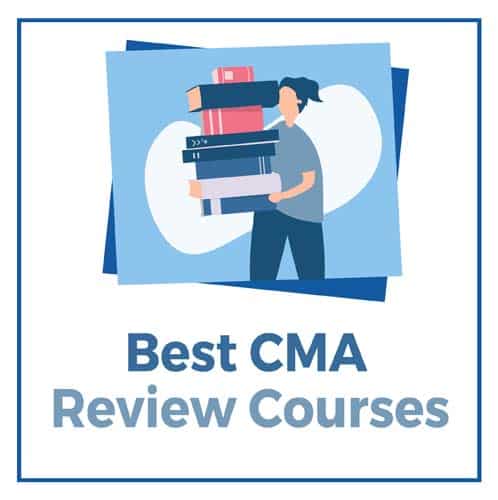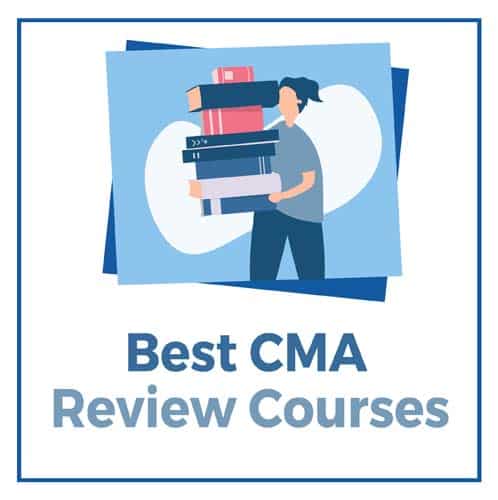 Everyone interested in becoming a Certified Management Accountant (CMA) must first pass the 2 part CMA exam. However, doing so can be very difficult; according to the Institute of Certified Management Accountants, only 45% of test-takers passed in 2020. It's understandable that you'll want to increase your chances of passing on your first try— and that's where the Best CMA exam prep courses come in handy.
Here's the good news: I looked at the best CMA review courses on the market and ranked them below. Each of these has something unique that can help you pass on your first try, so you owe it to yourself to try one out!
---
1. Becker CMA Review Course

RATING: ★★★★★
Unlike other courses, Becker wants you to understand concepts instead of simply memorizing them. That's why their course focuses heavily on proficiency.
Course Details
As I stated before, Becker's CMA exam prep course focuses heavily on increasing your proficiency. That's why your lessons are frequently interspersed with personal review sessions. These allow your teachers to see how well you understand the major concepts of the course. They can then use this insight to adjust your course going forward, allowing you to excel on the CMA exam and during your professional life.
Becker offers two course options: Review Advantage and Review Pro. Review Advantage costs $999 and includes all of the essential course features, such as the review sessions, lectures, and practice exams. The $1,399 Review Pro course adds in live content through an online classroom and 1-on-1 tutoring sessions. If you anticipate the need for a tutor, this is an excellent choice— although Advantage is also an excellent option that costs a bit less.
Becker CMA Exam Review Course Features
Digital Textbooks
500+ Flashcards
Lecture Videos
Personalized Review Sessions
Unlimited Practice Tests
Pros and Cons
Course Flexibility: Becker allows you to choose which part of the exam to focus on first. They don't want you to work through everything in a set order. Instead, they're comfortable with ensuring that you can follow a study schedule that you're comfortable with.
Video Lectures: Each major test concept comes with a well-designed video lecture. Watching these will help you understand how to apply what you're learning to your future career as a CMA. Plus, each lecture is delivered by an experienced professional. That way, they can base what they're teaching you on things they've experienced as a CMA.
Price: Becker's courses are fairly expensive. You'll need to pay over $2,000 to get access to everything they have to offer. Luckily, the course does go on sale frequently. I'd highly recommend waiting until a major sale before making any purchases.
Why Becker? Becker is a great course that helps you develop a deep understanding of the CMA exam. I'd personally recommend their Review Advantage course, unless you really want the live content.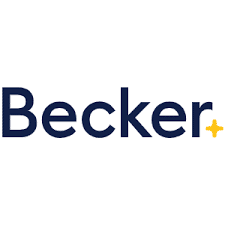 Save $1,000 on Becker CMA Pro + IMA
35 uses today
Last Used: 16 minutes ago
---
2. Surgent CMA Review Course


RATING: ★★★★★
Surgent combines excellent self study materials with effective adaptive learning technology to ensure that you'll pass the CMA exam.
Course Details
Surgent's CMA exam prep course has been designed, first and foremost, to be efficient. That's why their whole course uses adaptive technology to only focus on the areas you need help in— which eliminates a ton of wasted time and creates a well-organized study schedule. You can also study on multiple devices (such as your phone or tablet), with progress shared across all of them.
Surgent offers three different course options based on what you're interested in. First is the Essentials Pass, which gives you access to adaptive technology and self-study materials. Next is the Premier Pass, which adds an additional 60 video lectures to the course.
Finally, you can choose the Ultimate Pass. We recommend this one over the other two because it gives you 1-on-1 coaching lessons with a Surgent instructor; compared to the cost of a private tutor, this is significantly more affordable! Prices range from $699-$1299 depending on the offering you choose.
Surgent CMA Review Course Features
Unlimited Practice Exams
4,000+ Practice Questions
60+ Video Lectures
Mobile Compatible
Adaptive Learning Technology
Pros and Cons
Adaptive Learning: Surgent's courses use a proprietary learning technology called Smart Study. This system adjusts the course based on your performance during studying. As a result, you'll focus on areas you need additional help in and save time that would otherwise be wasted on subjects you already understand.
Testing Materials: When using this course, you have the option to take an unlimited number of practice tests. Doing so will let you grow comfortable with testing before you attempt the CMA exam. Plus, each test comes with explanations for the answers. That way, you can learn even when you get something wrong.
Mobile Friendly: All course materials have been designed to work on both desktop and mobile. Thanks to that, it's easier than ever to learn on the go. Simply put in some study time on your phone whenever you have breaks throughout the day. Thanks to this, your learning process can be stress and hassle-free!
Why Surgent? Surgent is on the top of this list for a reason. Their no-nonsense approach to studying is easily the most effective one I've seen.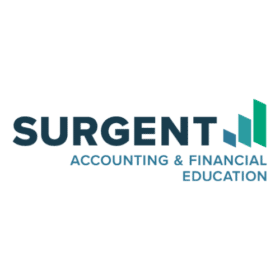 Take $399 Off Surgent CMA Ultimate Pass
34 uses today
Last Used: 10 hours ago
---
3. Gleim CMA Prep Course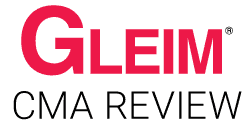 RATING: ★★★★★
Gleim CMA review includes a large volume of CMA exam review materials. Each course includes thousands of practice questions and dozens of video lectures; it even includes several interactive essay problems to prepare you for the essay portion of the exam. And much like Surgent's adaptive learning tech, you also have the option of checking in with a personal counselor to help create a study schedule.
Gleim's CMA course costs $1349 to access. You also have the option of purchasing only one of the two parts. If, for some reason, you aren't interested in any additional features, you can also purchase just the test bank for $999.
Gleim CMA Review Features
Thousands of Practice Questions With Detailed Answer Explanations

45+ Hours of Video/Audio Lectures

Detailed Performance Results

Personal Coaching

Access Until You Pass Guarantee
Pros and Cons
Answer Explanations: Aside from a large volume of practice questions, Gleim differentiates itself from other CMA review courses with the explanations for each questions correct answer. These comprehensive summaries are similar to a textbook in terms of quality and substance and are a great way to brush up on essential management accounting concepts.
Audio Lectures: Gleim includes several hours of audio-only lecture content, which is extremely beneficial to students who prefer to multitask while studying. Now, you can learn more about the CMA exam and profession while doing chores, commuting, or exercising.
Interface: This may seem like a small feature, but the convenience and accessibility of Gleim's online interface is a huge benefit to its functionality. Fast load times, support for custom desktop resolutions, and an optional dark mode make this one of the most user-friendly online CMA courses you can use.
Superfluous Information: If you've been out of school for a while and need a refresher on some topics, Gleim can be very helpful. But if you're fresh out of your college accounting program and just want to prepare for the exam, you may be annoyed by how much of Gleim's content goes over concepts that you already understand.
Why Gleim? Choose Gleim if you want a large volume of practice quizzes, tests, and lectures without any gimmicks. They have a lot to offer for a fairly low price, and the personalized instruction is especially helpful if you struggle with a specific section or subject of the CMA exam.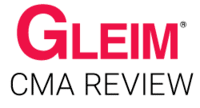 Get $160 Off Gleim CMA Premium Course
40 uses today
Last Used: 43 minutes ago
4. Wiley CMA Review Course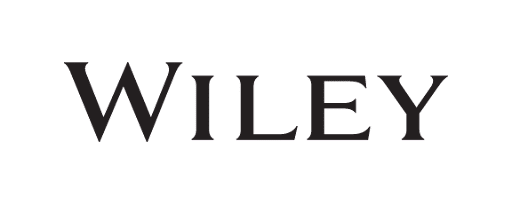 RATING: ★★★★★
Wiley has been in the education industry for over two centuries, and they've combined both old and new teaching methods into their robust CMA review course.
You can sign up for a Pro CMA Exam Course at $1,000 (with the Wiley discount) or an upgraded Platinum course for $1,500. We recommend the Platinum Course because it adds extremely helpful features for a modest price increase— including extra mentoring sessions with an instructor.
Wiley CMAexcel Review Features
5,000+ Practice Questions
60+ Hours of Video Lectures
Annual Live Classes
11th-Hour Final Review
14-Day Free Trial
Access Until You Pass
Pros and Cons
Huge Library: Wiley Efficient Learning covers many different accounting and finance fields, and they consistently offer the largest collection of practice questions for each subject. Their CMA review course is no exception, so you can expect to have plenty of content to work through when you enroll in one of their courses.
Extra Help: Although online courses are best suited for independent study, Wiley's online CMA prep course encourages you to collaborate with fellow students and reach out to your instructors for extra help whenever necessary. These features are rare among online courses, so Wiley is a good choice if that's what you're looking for.
Unlimited Access: You're free to take your time working through Wiley CMAexcel at your own pace. That's because their Access Until You Pass guarantee ensures that you'll have the ability to study with regularly updated materials for as long as it takes you to pass the CMA exam— even if you need to retake it next year.
Limited Live Study: Enrolling in Wiley's Platinum CMA review course will allow you to directly ask questions to your instructors. However, there's little in the way of live instruction outside of this, with most of the content being focused on independent self-study.
Why Wiley? If you want a lot of practice questions and flashcards to work through, this is an excellent choice. And if you like to study on your smartphone or tablet, this is a must-buy.
---
5. CMA Exam Academy Review

RATING: ★★★★★
CMA Exam Academy primarily offers live content. In addition to lectures, you're contacted by a CMA coach every week for progress reports and accountability checks. You can also receive unlimited personal coaching support at any time.
All in all, the course follows a highly structured 16-week Accelerator program that closely replicates a traditional classroom. This guided course has 2-year access and was designed to reduce your study to ensure you pass on your first try.
Even your practice exams are held in person at a Prometric testing center; getting accustomed to the actual testing environment in this way will help you pass the CMA exam in the future.
This is a huge perk since a free Prometric Test Drive to rehearse the exam, a 1-year subscription to CPE Flow ($699 value), and an exclusive discount are included in the price tag.
CMA Exam Academy Features
Weekly Support Calls

Video/Audio Review Lectures

35+ Essay Questions

Printed and Digital Textbooks

Complete Formula Guides

4,000+ Practice Question Bank
Pros and Cons
Amazing Instructor: CMA Exam Academy was founded by Nathan Liao, an exceptionally bright young professional who achieved impressively high CMA exam scores on his first attempt. With Nathan to guide you through this course on a weekly basis, you'll be in extremely capable hands.
Pass Guarantee: Unlike many other courses on this list, CMA Exam Academy offers a full refund if you fail the CMA exam after using their review course. This means you have nothing to lose but your time if you sign up for this course.
Extra Features: Aside from the standard study materials, this course offers some extras to sweeten the deal. These include an in-person exam rehearsal at a Prometric testing site and an extra year of Continuing Professional Education (CPE) content— which is essential to maintaining your certification after you become a CMA.
Price Increase: After increasing the number of questions in their test bank, CMA Exam Academy also raised their prices significantly. Priced at the higher end of CMA prep, this makes the review program unaffordable for some.
Why CMA Exam Academy? This is the course to take if you're interested in structured, live content with lots of practice questions. However, you may want to pick Surgent or Becker's study materials instead if you prefer to have more freedom when studying, or you feel like you need more than a few months to prepare for your exam.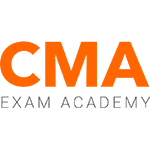 Save $100 on CMA Exam Academy Review Course
39 uses today
Last Used: 11 hours ago
---
---
6. Hock CMA Review Course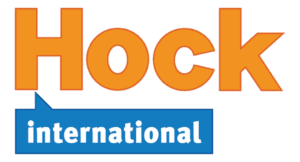 RATING: ★★★★★
Although they're not nearly as good as our top picks for CMA exam prep, Hock is a great way to access affordable CMA study materials. They don't include adaptive technology like Surgent or live coaching like Gleim; instead, they provide high-quality essay questions, mock exams, video lectures, and textbooks. That way, you can save money while still getting the study materials that you need.
Payment for Hock's courses is based on what materials you're interested in. The test bank and exams run $499, and adding in textbooks increases the price. The last option is a complete set with video content for a little over $1,400. If you're willing to pay a little more, you should consider one of our top-rated courses instead-but if you're on a tight budget, this is a great educational resource to prepare you for the exam!
Hock CMA Exam Prep Features
Instructors with 20+ Years of Professional Experience

3,000+ Practice Questions, Practice Exams, and Essay Questions

Private Student Forums

Step-by-Step Study Guide

You Pass Or We Pay Guarantee
Why Hock CMA? Hock doesn't have much to offer that isn't done better elsewhere. But if you can't afford much, you can do a lot worse.
---
CMA Review FAQs
Q: What degree is best for CMA?
A: Since this is an accounting certification, an accounting or finance degree is recommended. Despite that, the Institute of Management Accountants (IMA) accepts all accredited degrees for the prerequisites.
Q: Can I pass my CMA in 3 months?
A: It's certainly possible, but it's very difficult. You'll need to dedicate most of your time to studying for the exam. That means certain hobbies and social interactions will fall by the wayside. I believe it's better to take your time and improve your chances.
Q: How do I pass the CMA on my first attempt?
A: Almost every single CMA exam prep course on this list guarantees that you'll pass the test on your first try if you enroll. Passing should be simple as long as you complete everything they have to offer and follow up with your instructor if you have any questions.